Stuart, Florida Car Donations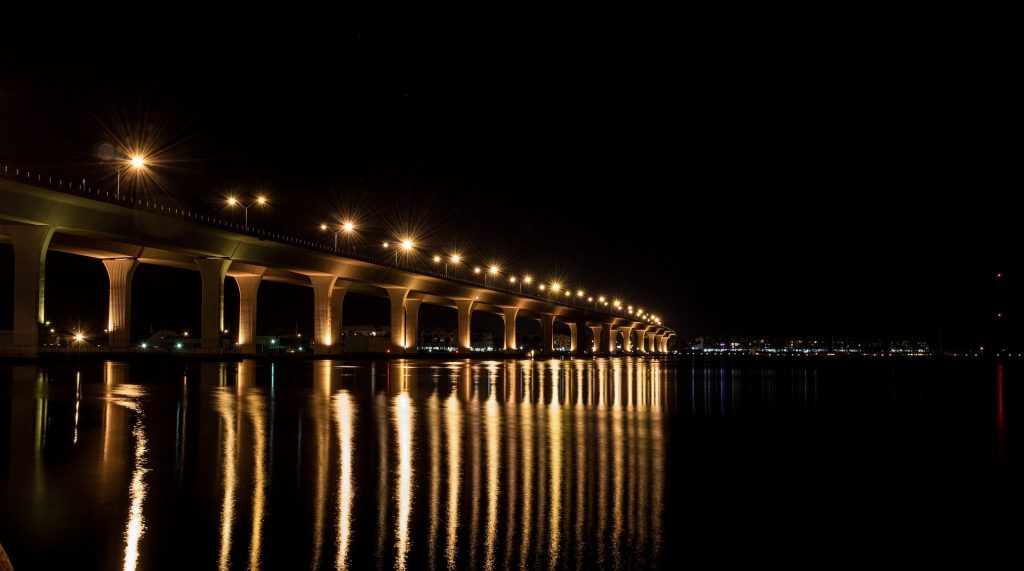 Join Stuart, Florida Car Donations to Help Build Better Lives
If you've finally admitted to yourself that your clunker has already hit the end of the road, consider taking part in Goodwill's Stuart, Florida car donations program. If you make a choice to donate your car instead of sending it off to the nearest junkyard or passing on this huge headache to a family member or friend, you'll find yourself reaping more meaningful returns.
One such return is that you'll feel good about yourself knowing that your contribution to Goodwill Car Donations will enable deserving individuals who are living with disabilities and other disadvantages to break through the barriers to opportunities for employment and a happy, successful, and productive life.
How Goodwill Car Donations Help Make Your Community Better
In a report, the United States Census Bureau states that as of July 2017, Stuart city, Florida had an estimated population of 16,543, 11.4 percent of whom were living with disabilities and 17.9 percent classified as persons in poverty. In another report, Sperling's Best Places states that Stuart has a current unemployment rate of 4.9 percent.
While some may just shrug off this information, good-hearted people with a genuine concern for their fellow men and community such as you can't afford to look the other way and pretend that they didn't know anything about this. On the contrary, they'll try to come up with something that can help turn this situation around. Supporting a good cause that benefits the underprivileged individuals in your community will be one of the most powerful ways for you to contribute to the growth and success of your city.
Goodwill Car Donations manages and operates vehicle donation programs that provide funding for the critical community-based programs and services being provided by various Goodwill organizations all over the country. One of these programs is our Stuart, Florida car donations program. By donating a vehicle to us, you'll help the Goodwill organization covering your area to deliver the following services to the disadvantaged residents of your city:
Youth education and employment
On-site and virtual skills training
Job training and placement
Career development and guidance
Disability benefits support
Special education for persons with developmental disabilities
Financial management training
Family strengthening projects
Donating a Used Vehicle is Extremely Easy
Joining our Stuart, Florida car donations program is anything but complicated. Our team efficiently and effectively handles everything, ensuring that you'll have a convenient and stress-free giving experience.
To tell you the truth, the most important part of our car donation process where your participation is needed won't take more than a few minutes of your time! Here's an overview of how our donation process works:
Fill out our online donation form, which you can find on all pages of our website, including this one. Expect a call from one of our vehicle donation specialists within the same day to confirm your given information. A quicker donation option is for you to simply call our toll-free 24/7 hotline 866-233-8586. In either of the two options, you need to tell us your personal contact information and the basic details about the vehicle you're offering to donate such as its year, make, model, mileage, VIN, location, title availability, and description of its working condition.
Give us your preferred date, time, and place for your vehicle's FREE pickup. We'll send out a tow truck to haul off your vehicle on our agreed schedule.
We will sell your car in one of the best auction houses within our network. We'll send you by mail your 100-percent tax-deductible sales receipt within days after the sale of your vehicle.
If you want to know more about the ins and outs of taking part in our Stuart, Florida car donations program, feel free to talk to us by calling 866-233-8586 today! You can also visit our FAQs page or send us a message online.
The Vehicles We Usually Receive from Our Donors
We're pretty sure that whatever vehicle you plan to donate to our Stuart, Florida car donations program will make the cut because we're not picky at all. We even accept vehicles that cannot be driven anymore because of mechanical defects.
Check out this list of vehicle types that we'd gladly accept from you:
Standard vehicles:
Cars: coupes, sports cars, sedans, luxury cars, hybrids, convertibles
SUVs: compact, midsize, full-size, crossover versions
Trucks: panel, box, extended cabs, pickups
Vans: cargo, passenger, minivans
Recreational and specialized vehicles:
Motorcycles: choppers, off-road, cruisers, sports bikes
Boats: tugboats, speedboats, sailboats, pontoon boats, yachts, fishing boats
ATVs: three- and four-wheelers
Others: pop-up campers, motorhomes, RVs, golf carts, snowmobiles, jet skis, trailers, private non-commercial planes
Specialty vehicles: riding lawnmowers, motorized wheelchairs
Work vehicles: buses, tractors, farm equipment, construction vehicles
You Have Benefits, Too!
We at Goodwill take good care not only of our beneficiaries but also our donors. For taking part in our Stuart, Florida car donations program, expect to get these fantastic rewards:
No need to pay for towing because it's absolutely FREE.
Get the highest possible tax deduction.
Free up space in your garage.
Get help to obtain a replacement car title in case you lose the original.
Get rid of your old, unwanted, and non-running vehicle for free.
No need to pay for insurance, registration, maintenance, and repairs for a car you no longer need.
Avoid the frustrations and hassles that come with trying to sell a used vehicle.
Make a Difference Now!
You've got nothing to lose except your unneeded and unwanted car when you take part in our Stuart, Florida car donations program. Call us at 866-233-8586 and help us build better lives in your city!
Donate Your Vehicle Below
Takes less than 60 seconds!

Or Call 866-233-8586