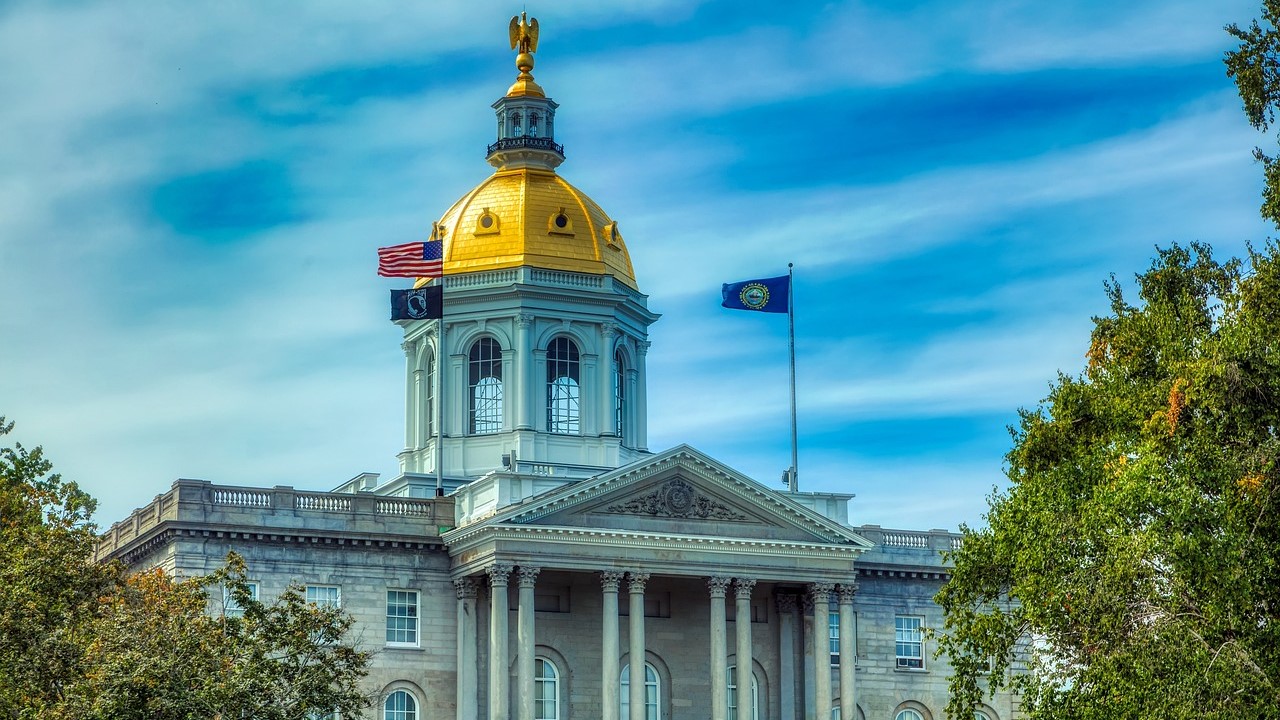 Photo by Inactive account – ID 1778011 under Pixabay License
Car Donation in New Hampshire
Instead of getting a measly sum dealing with the hassles of selling an old car, consider donating it to charity.
With Goodwill Car Donation, we provide a simple process for vehicle donation in New Hampshire. We'll take your car off your hands and you get to make a difference to local people around you — with the added bonus of tax benefits for your donation.
As a resident of the New England state that follows the motto "Live Free or Die," live free and donate your vehicle.
Your donation will help others in your state live free as well through job opportunities.
Choose Goodwill Car Donation
You'll discover certain benefits of donating your car with us instead of going with another option.
With your donation, we will use the proceeds to help disadvantaged people from Concord to Manchester and everywhere else throughout New Hampshire. This way, you'll have the peace of knowing your donation is going to residents of your home state. Our programs help disadvantaged members of your community receive work training and employment assistance.
Also, Goodwill Car Donation is a name you can trust. We can also offer you the benefit of using your New Hampshire car donation as a tax deduction.
Are There Limits to the Vehicle Types?
We'll accept just about any type of vehicle, even non-traditional options such as planes, RVs, and even riding lawn mowers.
Donate your car, truck, motorcycle, boat or some other vehicle type to us, no matter whether it's in running condition or not. This gives you the opportunity to clear your driveway, garage and shed of extra vehicles you don't need or want.
The Donation Process
We make donating a vehicle to charity in New Hampshire simple because we want your vehicle just as much as you want to get rid of it. Here are the steps of the donation process:
Choose to donate any vehicle.
Get in touch by calling us at (866) 233-8586 or completing our online form.
Tell us the best time we can come and get the vehicle.
After completing these steps, the rest of the process is up to us. We collect your vehicle(s) and we'll put the money we make from your vehicle into our programs within The Granite State.
Contact us as soon as you're ready to have our team pick up your vehicle.
You'll be amazed at how easy the process is — just give us a call or fill out our form.
Photo
by
Nikita Khandelwal
under
Pexels License
Donate Your Car to Goodwill in New Hampshire Today!
Looking for more information about donating in a particular area of New Hampshire? Click on one of the cities closest to you from the list below.
Learn more about our New Hampshire Goodwill partners from the list below.