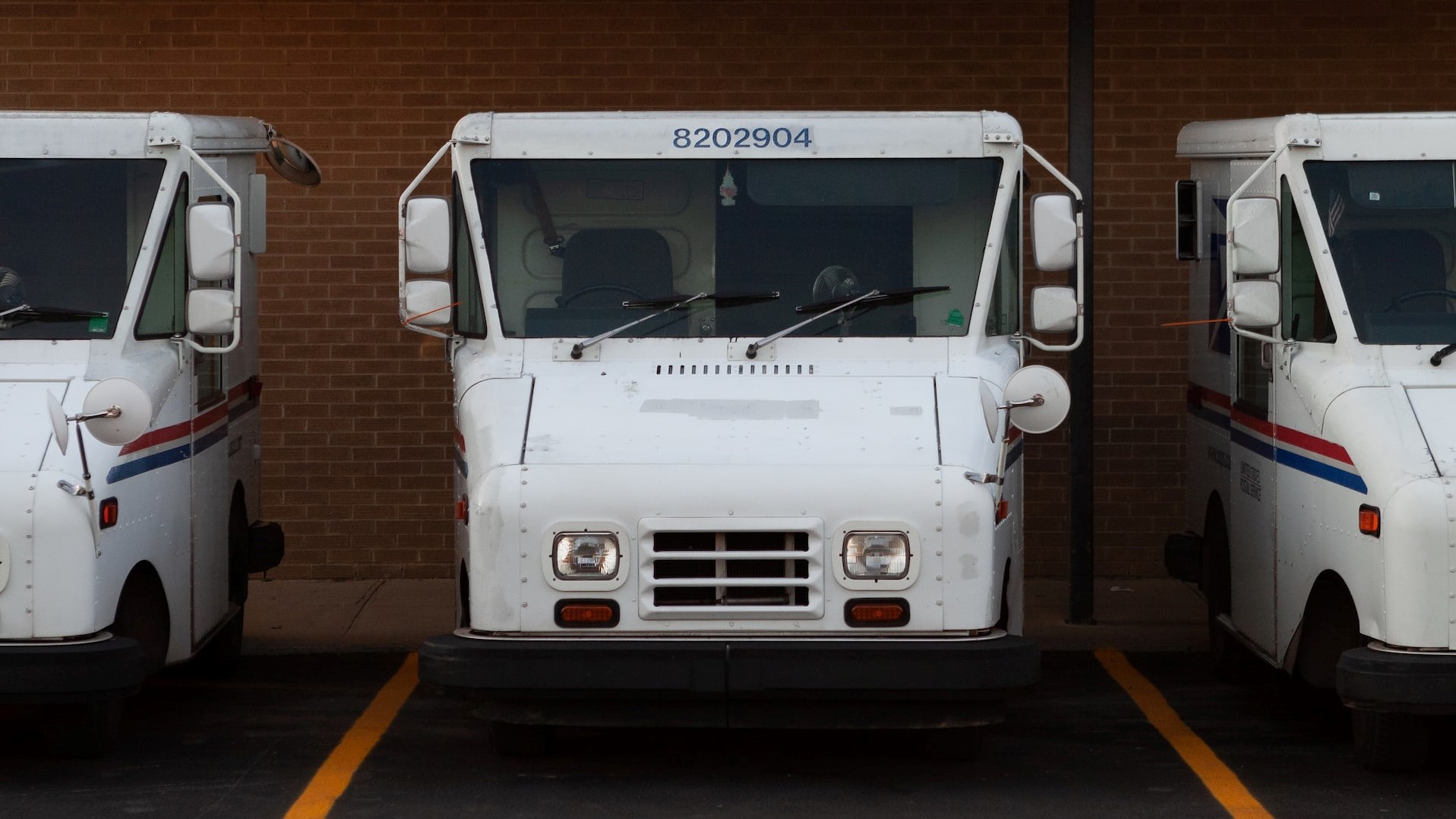 Photo by Andrew Winkler under Unsplash License
Fleet Vehicle Donations: Help Disadvantaged People Get Back on Their Feet
Do you own a fleet of vehicles that have fallen into a state of disrepair? No need to fret. There is a way for you to put them to good use even after they have already served their purpose.
Fleet vehicles — those cars, vans, and other types of vehicles operated by car rental companies, taxicab firms, delivery services, public bus companies, and police departments — are among the vehicles that experience the most wear and tear on the road.
They are used by companies to deliver goods and ferry passengers from point to point and are often used with very minimal rest before they are driven for the next rotation. Because of the nature of their usage, fleet vehicles are exposed to the elements for the majority of their lifespan. Some companies consider their monthly maintenance a luxury. That's why when it's time to finally retire them, they're already in a bad condition.
Defective fleet vehicles present a major problem to many operators since having them repaired and replaced with new spare parts will eat away at their profits. Hauling them away to a junkyard is also not a good option since it will mean the loss of a substantial investment. Besides, even towing them to the junkyard will also cost money.
That's why, some firms simply put their vehicles in garages, allowing them to gather dust and take up space for extended periods.
The good news is that these fleet vehicles can still serve a worthy purpose that will greatly benefit disabled and other disadvantaged Americans. That will happen when you team up with us at Goodwill Car Donations and take part in our fleet vehicle donations program.
We will auction off each of your vehicles and turn over the proceeds to the Goodwill organizations in your area. The money from your fleet car donation will help these nonprofits in providing their beneficiaries with job training, employment and learning opportunities, livelihood assistance, and other critical community-building support services.
Why Donate to Goodwill?
Participating in our fleet vehicle and cargo van donations program is your best option not only because you will be helping thousands of individuals uplift their lives but also because you'll get your own set of enticing benefits for your charitable contribution. Here are some of them:
Lift people from poverty.
You can enable disadvantaged people to get the skills and training they need to be able to find decent and stable jobs. This will free them from the grip of poverty as they harness their full potential.
Boost your company's public image.
Donating your company's fleet vehicles to charity will surely boost your company's public image. Making such donations can be part of your company's corporate social responsibility.
Donating your company's vehicles will save you a lot of money as you no longer have to allocate budget for your vehicles' maintenance, repairs, insurance, and registration.
Get maximized tax deductions.
With our huge audience, years of trusted service, and millions of potential buyers coming in to look for used vehicles, the chances of selling your vehicles at the best prices and the soonest time possible are very high. This means maximized tax deductions for you since the selling prices of your vehicle will determine the amount of tax deductions you can claim.
Get free towing services.
You won't need to worry about how to dispose of your fleet vehicles. We'll take care of removing them from your company premises at no cost to you.
No stressful paperwork on your part.
You can avoid the hassles of doing paperwork because our team will efficiently take care of all the documentation related to your fleet vehicle and old school bus donations.
Avoid headaches of selling run-down vehicles.
Selling old fleet vehicles is far from easy. You'd be lucky to sell them for the prices you were hoping for.
Our Quick and Simple Donation Process
At Goodwill Car Donations, we like to keep things simple. That's precisely the reason why the process we follow in our fleet vehicle and commercial truck donation program is as easy as pie. Here's a guide to our quick three-step donation process:
Get in touch with us.
We are very easy to communicate with. You can either fill out our online donation form or you can give us a call at 866-233-8586. We will need a few details of the vehicles you're donating, such as their makes, models, years, their location, and general condition.
Schedule your vehicles' free pickup.
We'll give you a call to set a schedule for the pickup of your vehicles. Since we value your convenience, we'll let you choose the most convenient date and place for the turnover of vehicles. We are affiliated with several licensed towing companies, and we'll assign one of them to collect all your vehicles.
Receive your tax-deductible receipts.
We'll put all your vehicles up for auction. Upon the sale of your vehicles, we will mail or e-mail you the 100-percent tax-deductible sales receipt of each of your vehicles. You will need these receipts to claim your tax deductions when you file your itemized income tax return in the next tax season.
You can get more information about Goodwill Car Donations by checking out our FAQs page. Should you have any questions or concerns about our fleet vehicle donations process, you may reach us at our toll-free hotline 866-233-8586. You may also send us a message here.
The Many Types of Vehicles We Accept
We at Goodwill Car Donations accept almost all types of vehicles and in almost any condition — running, non-running, and with missing or defective parts. To give you an idea of the wide range of vehicle types that we accept, check out this list:
Cars and trucks: hatchbacks, coupes, hybrids, luxury cars, subcompact, compact, midsize, full-size trucks, standard pickups, business trucks, box trucks, buses;
SUVs and vans:

full-size, mid-size, compact and crossover versions, family minivans, cargo vans, passenger vans,

Recreational vehicles: trailers, RVs, campers, motorcycles, ATVs, snowmobiles, sports bikes, cruisers, motorhomes, golf carts;
Watercraft and aircraft:

jet skis, sailboats, pontoon boats, fishing boats, tugboats, yachts, private noncommercial airplanes;

Specialized vehicles:

motorized wheelchairs, riding lawn mowers, farm equipment.
Photo
by
Simberto Brauserich
under
Pexels License
Touch Lives Today!
Your participation in our fleet vehicle donations program will surely touch the lives of the disadvantaged people in your area in ways that you could never even begin to imagine. Don't waste another minute! Call 866-233-8586 or fill out our online donation form now!