Saginaw, Texas Car Donations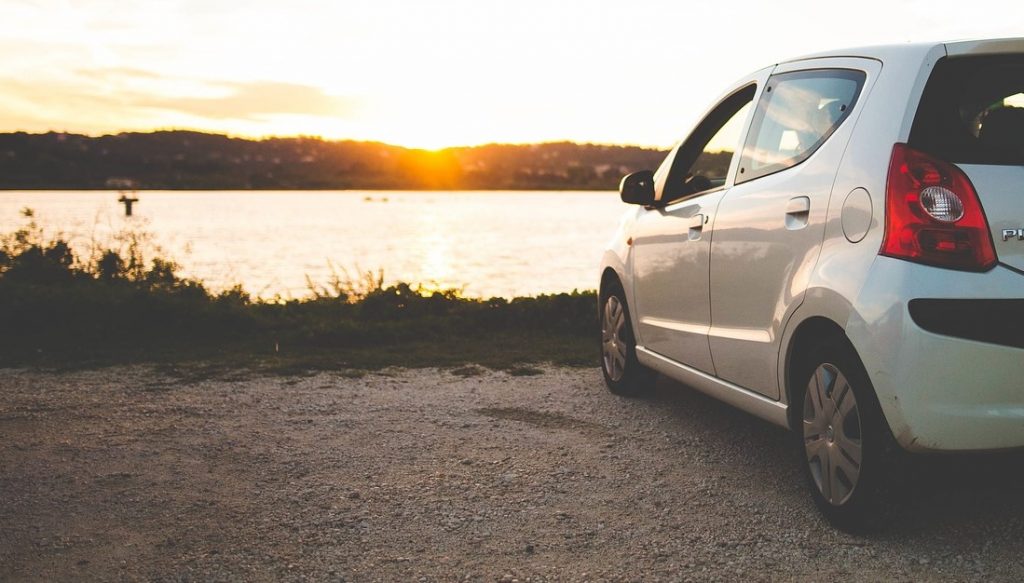 Saginaw, Texas Car Donations: You've Got Nothing to Lose and Everything to Gain
Who says you can't do charity work if you're not rich? Even if you don't have money to spare, you can still do something good for your fellow men.
For instance, if you have an old car that has already seen plenty of better days, why not just give it away to a charity organization that can use it to support a worthy cause you believe in? Instead of plunking down precious money in trying to revive your clunker through a series of repairs, why not just donate it to us at Goodwill Car Donations through our Saginaw, Texas car donations program?
You will never regret making a car donation to us because we will put you in a win-win situation, which means you have nothing to lose and everything to gain. You will be donating a car that is only giving you constant headaches and bleeding you dry with its expensive repairs and maintenance. We will not only relieve you of that problem but will also give you plenty of rewards for your charitable deed, including an equitable tax deduction.
Much more important than that, we will turn your clunker into a financial resource that we will use to transform the lives of the men, women, and children in your community who are burdened with disabilities, poverty, illiteracy, lack of skills, and other disadvantages that prevent them from finding employment that would rescue them from a life of misery.
We sell all vehicles donated to us and use the proceeds to support the various life enrichment programs of Goodwill nonprofit organizations all over the country.
Here in Saginaw, Texas, the Goodwill nonprofits serving this area provide free education, training and job opportunities to disadvantaged individuals. Aside from that, we also provide community-building support and barrier-free housing for disabled residents.
The services we provide to our less fortunate fellow citizens enable them to acquire the right skills and knowledge they need to qualify for decent jobs that will provide for their needs and those of their families. With their employment, they gain financial independence, enhance their self-esteem, and become productive workers, helping their families and community grow and reach new heights.
All this will be made possible by your simple charitable act of donating an old and unneeded car to our Saginaw, Texas car donations program.
The Rewards that Await You
When you take part in our Saginaw, Texas car donations program, you will not only bring life-changing benefits to disadvantaged individuals; you will also put yourself in a position to receive a host of rewards for your charitable deeds. Here are some of these rewards:
You get the highest possible tax deduction commensurate with the value of your car.
You save money you would've otherwise spent on car repairs, maintenance, registration, and insurance.
You don't pay for anything, including the towing service, which is on us.
You don't do any paperwork and other time-consuming tasks; we'll be the one to handle all this for you.
You free up space in your garage to house your brand-new car.
You avoid the hassles, security risks, and waste of time, effort, and money in reselling an old car
Enjoy Our Quick and Convenient Donation Process
Donating a vehicle to Goodwill Car Donations is amazingly quick, simple, efficient, and convenient. Our Saginaw, Texas car donations process consists of just three easy steps:
Reach out to us.
You can call us anytime at 866-233-8586 or fill out our online donation form, which you can find on all pages of our website, including this page. Provide us your personal contact information and relevant details about the vehicle you're offering to donate.
We haul off your car.
We'll arrange for the towing of your vehicle at a date, time, and place of your own choosing. If you want us to pick up your car ASAP, we can do that within 24 to 48 hours after your call.
Receive your tax deduction receipt.
We will sell your car at auction. Within 30 days after your car is sold, you will receive from us via mail your 100-percent tax-deductible sales receipt. You will need this to claim your tax deduction when you file your itemized federal income tax return for the next tax-filing season.
If you have any questions regarding our Saginaw, Texas car donations process or any related matter, feel free to call us at our toll-free 24/7 hotline 866-233-8586. You can also visit our FAQ's page or send us a message online.
The Vehicle Types You Can Donate
We at Goodwill Car Donations welcome nearly all types of vehicles regardless of their age or condition in our Saginaw, Texas car donations program. We accept vehicles whether they are in good running condition or not.
Here is a list of the vehicle types that we often receive:
General vehicles: cars, SUVs, vans, minivans, and trucks
Recreational vehicles: campers, travel trailers, pop-up trailers, motorhomes
Motorcycles: street, choppers, cruiser, touring bikes
Specialty vehicles: golf carts, riding lawn mowers, farm equipment, motorized wheelchairs
Watercraft: any type of boat, jet skis, yachts
Aircraft: non-commercial airplanes and helicopters
If you're uncertain of your vehicle's eligibility for our donation program, don't hesitate to give us a call. Don't worry—we seldom turn down offered car donations

Benefits to Everyone!
Your participation in our Saginaw, Texas car donations program would bring immeasurable benefits to everyone concerned—the disadvantaged people in your city, yourself, your community, and our country as well! No one will be left untouched by your generosity. Call us at 866-233-8586 now and make all this happen!
Donate Your Vehicle Below
Takes less than 60 seconds!

Or Call 866-233-8586