Car Donations Port St. Lucie, Florida
Photo
by
Karl Callwood
under
Unsplash License
Do you want to join us on our mission to help the disadvantaged people in Port St. Lucie, Florida? These are the individuals in your city who are burdened with disabilities, lack of skills, experience or education, and other stumbling blocks to employment and living the good American life.
For over a hundred years now, Goodwill organizations have been helping these individuals overcome their limitations and become financially independent and productive through the power of learning and work. We are able to do this thanks to the generosity of car donors whose donations enable us to carry out our various programs and services.
Here in this city, we at Goodwill Car Donations have our Port St. Lucie, Florida automobile donations program where you can donate a vehicle to charity, whether it is old or relatively new and in good working condition or not. Instead of sending your clunker to the junkyard or taking the trouble of reselling it, why not simply have us take your vehicle and allow us to sell it for you to our nationwide network of buyers? You have nothing to lose and all to gain since you'll get the cash value of your car's resale in the form of tax deduction.
At the same time, you'd be helping us provide significant assistance to the less fortunate people in your community.
We will sell your car through auction just like what we do to all vehicles donated to us. We use the proceeds to support the Goodwill organizations serving your area. These organizations have ongoing programs and services such as:
Career development and counseling

Job training and placement

Job-link centers

Beyond jobs program

Family strengthening services

Youth services, including high school/high-tech, youth mentoring

School for students with developmental disabilities

Income-sensitive housing for senior citizens and people with disabilities

Vehicle assistance program
These solutions equip your underprivileged neighbors and others in your city with the right skills and education that will empower them to secure decent and stable jobs that would provide for their needs and those of their families. Their productivity will in turn fuel the growth and progress in your city and the country in general.
Imagine playing an important role in all these positive developments using just your old and unwanted car as your tool.
Why Donate to Goodwill?
Undoubtedly, your donation will help us in pursuing our mission to transform the lives of all disadvantaged Americans. However, that's not all your donation can do. It can also give you benefits and advantages! Such perks that await you are our way of thanking you for supporting our cause and for showing generosity and compassion to your less fortunate fellow citizens.
Here are the perks you can get with your participation in our Port St. Lucie, Florida car donations program:
Goodwill organizations are nonprofits whose donors are allowed by law to claim tax deductions from their vehicle donations.
We take care of everything for you.
We will handle all the work in the processing of your vehicle donation, including all the paperwork.
You won't spend even a single dime.
Your donation will not involve any cash payment. Everything is free, including the pickup and towing of your vehicle.
Skip the woes of car reselling.
You don't have to endure the hassles, risks, and the time-consuming and energy and financially draining activities related to reselling used car such as advertising, listing, refurbishing your car or negotiating with potential buyers.
Avoid costly and extraneous expenses.
You don't have to suffer the headache of paying for your car's repairs and maintenance. You also need not worry anymore about insurance and registration payments as these will all be canceled with your car donation.
How to Make a Goodwill Car Donation
We understand how busy you are with your daily activities. Every second counts, literally. That's why we specifically designed our Port St. Lucie, Florida car donations process to be as fast, easy, and convenient as possible. It will take just a few minutes of your time to donate an old car to charity in the comforts of your home. From there, we will do all the other things that need to be done, and all you have to do is wait for your tax deduction receipt.
Here's a guide to our three-step car donation process:
Step 1: Contact us.
Call us at our toll-free 24/7 hotline 866-233-8586 or fill out our online donation form, which you can find on all pages of our website, including this page. Fill us in on relevant details about your contact information and the vehicle you're offering to donate. You can donate nearly all types of vehicles regardless of their age and running condition.
Step 2: We haul off your car.
We'll arrange with a licensed towing company in your area to pick up your car. You need not pay for this since the towing fee is on us. You also have the right to schedule the pickup on a date, time, and place most convenient to you. The towing company can haul away your car as quickly as 24 or 48 hours after your call.
Step 3: Get your tax deduction receipt.
We will exert our best effort to sell your car at auction at its highest possible price ceiling for our mutual advantage: bigger proceeds for us and a bigger tax deduction for you. Within 30 days following the sale of your car, we'll send by mail your 100-percent tax-deductible sales receipt. This document is your ticket for claiming your tax deduction. Generally, the amount printed on the receipt is the exact amount you can deduct from your taxable income when you file your itemized federal income tax return for the next tax-filing season.
For more information about our Port St. Lucie, Florida car donations program, you can visit our FAQ's page. You may also call us at 866-233-8586 or contact or send us a message online if you have questions about our program.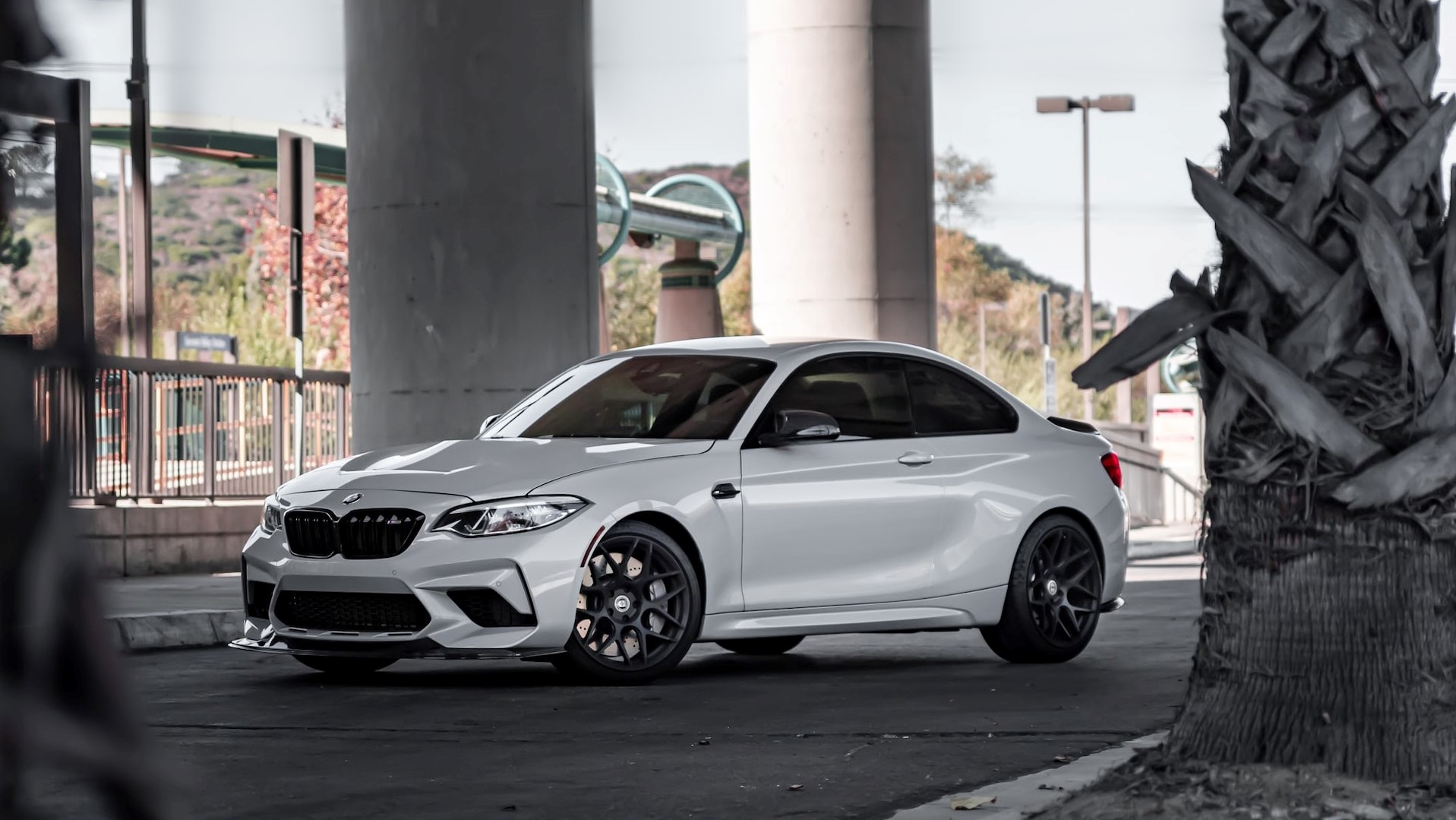 Photo
by
Tyler Clemmensen
under
Unsplash License
Resources in Port St. Lucie
In addition to Goodwill's donation programs, numerous organizations in the area are dedicated to assisting those in need. This includes the Treasure Coast Homeless Services Council. This organization is committed to helping those who are homeless or at risk of losing their homes in St. Lucie County. Since 2000, the council has provided numerous resources for those in need, including rent assistance and permanent supportive housing. The organization also owns affordable housing units throughout the county that are rented to low-income households. These properties are available to those who demonstrate the ability to pay for rent and utilities on a recurring basis. In addition to these services, the council also offers support for veterans throughout the county who are currently homeless or would be without a permanent residence without assistance.
The need for supportive services throughout Port St. Lucie is greater in certain areas of the community than in others. According to the most recent information, the number of low-income households is higher in the northeast parts of the city. This includes the neighborhoods of Anoka, Indian River Estates and Ocean Breeze Park. Donating your vehicle through us ensures that the proceeds from its sale go directly to charities and organizations that provide assistance to those in need within these areas and throughout the city. We serve the entire region, including nearby Gatlin, River Park, Southbend, Tradition and more.
Frequently Asked Questions
Why should I donate a car to Goodwill?
Making a donation to Goodwill is a good choice because it is a federally recognized 501(c)(3) group. This means your donation may be eligible for a tax deduction. Goodwill provides you with all the necessary documentation to include with your next tax filing, making it possible for you to benefit from potential tax savings while supporting a worthy cause.
What are the IRS regulations for tax deductions on car donations?
If the vehicle you donate sells for less than $500, the pick-up receipt can be used as documentation to deduct the fair market value up to $500. If the vehicle's selling price ends up being more than $500, however, Goodwill provides you with the necessary documentation to deduct the full selling price of the vehicle.
How can I find out if I am eligible for a tax deduction on my car donation?
The best way to find out if you are eligible is to contact your tax preparer. You also may reach out to the IRS at 1-800-829-1040 or visit its website for more information about tax deductions for non-monetary donations. Donating your vehicle for a tax deduction through us means you will be supporting a great cause in addition to reducing your tax obligations.
It's Time to Act!
Are you ready to support the disadvantaged people in your community while also reaping some rewards yourself? Call us at 866-233-8586 and join our Port St. Lucie, Florida car donations program. It's time to act!