Pearland, Texas Car Donations
Pearland, Texas Car Donations: Make a Difference In Your Community While Helping Yourself as Well
It only takes one car donation for you to make a difference in your community. When you donate an old car to Goodwill's Pearland, Texas car donations program, you'll be supporting persons with disabilities and those facing other barriers to personal growth and success through employment.
We at Goodwill Car Donations seek to provide better lives for disadvantaged individuals and their families. We use your vehicle donations to make it all possible. Once we have your car, we sell it at auction and use the proceeds to fund the programs of the Goodwill organization covering your area.
Here in Pearland, Texas, the funds are used by Goodwill to provide free education, training and job opportunities to underprivileged city residents. We also provide community-building support and barrier-free housing for the disabled.
Keep in mind that your vehicle doesn't have to be in good condition when you hand it to us at Goodwill. If you're planning to give us an automobile that was used a generation ago, go ahead!
The Types of Vehicles We Typically Accept
Are you worried about donating a truck or motorhome that no longer works properly as it used to? Don't be!
Goodwill Car Donations takes pretty much all types of vehicles regardless of their physical state, age, or running condition. As long as we can generate funds from the sale of your automobile, we'd be delighted to have it with us. Just talk to us if you're having uncertainties about your car's eligibility, and we'll immediately tell you what we think.
For our Pearland, Texas car donations program, we accept common vehicles such as sedans, vans, buses, SUVs, as well as motorcycles, dirt bikes, scooters, or sports bikes. We also accept RV donations such as travel trailers, campers, pop-up trailers, and hybrid trailers.
Goodwill also welcomes unique or uncommon vehicles. They include ATVs, golf carts, snowmobiles, riding lawnmowers, or motorized wheelchairs. We also take watercraft such as boats, yachts, or jet skis, as well as private planes and helicopters.
If you're planning to donate more than one vehicle, be our guest! We love multiple Pearland, Texas car donations!
Experience Our Fast and Simple Donation Process
One of the many things our donors love about us is how smooth and convenient our car donation process is. If you're looking for a car donation program here in Pearland, Texas that you can trust, we're here for you.
At Goodwill Car Donations, we want our donors to enjoy the donation process and not have to deal with loads of responsibilities. This is why we've made the decision to do practically everything for you. All you have to do is contact us to make your car donation offer.
To give you a better idea of what it's like to take part in our Pearland, Texas car donations program, we've come up with this quick guide:
Reach out to us by either calling us at our toll-free 24/7 hotline 866-233-8586 or filling out our online form, which you can find on the right side of this page. Tell us your personal contact information and key details about your vehicle such as its make, model, year, mileage, VIN, title availability, and running condition.
We haul off your vehicle on your preferred date, time, and place. We can tow away your vehicle as quickly as a day or two after your call. Expect to receive a tow receipt from the tow truck driver before he leaves with your car. The receipt releases you from all liabilities on your car from that point onward and gives you the right to cancel your car registration and insurance coverage.
We put your car donation up for auction. We send you by mail your 100-percent tax-deductible sales receipt a few days after the sale of your donated vehicle. This receipt serves as your ticket for claiming your tax deduction, the amount of which will be based on the final selling price of your car.
That sums up our entire donation process. If this sounds perfect for you, you better get your phone and call us at 866-233-8586 now! For more information, check out our FAQs page.
The Benefits You'll Get from Your Car Donation
When you donate your automobile to Goodwill, you will not only make a difference in the lives of the disadvantaged people in your community. As a matter of fact, you'll be giving yourself many reasons to feel happy about.
Here are some of the perks you'll get when you participate in our Pearland, Texas car donations program:
You get to receive the highest possible tax deduction based on your car's value.
You finally get rid of a dusty vehicle that's been stuck in your garage, and it's all for free!
You get to pick the most convenient schedule for your car's free towing.
You save cash when you no longer have to pay for your vehicle's repairs, maintenance, registration, and insurance.
You don't have to suffer the stress of reselling your old vehicle by yourself.
You save yourself from the headaches of paperwork.
You free up space in your garage, driveway or yard.
You gain the honor of working with a highly respected charitable organization such as Goodwill.
You feel a sense of accomplishment knowing how your car donation will transform the lives of disadvantaged people in your community.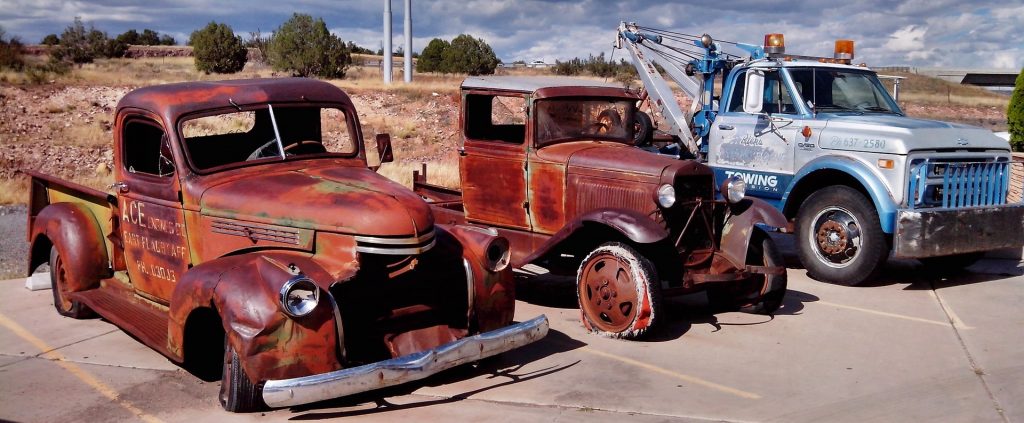 Give Your Old Clunker a New Purpose Today!
We know you're excited to make a difference in your community as you are to get your tax deduction. What are you waiting for? Call us now at 866-233-8586 and take part in our Pearland, Texas car donations program!
Donate Your Vehicle Below
Takes less than 60 seconds!

Or Call 866-233-8586