Gulf Breeze, Alabama Car Donations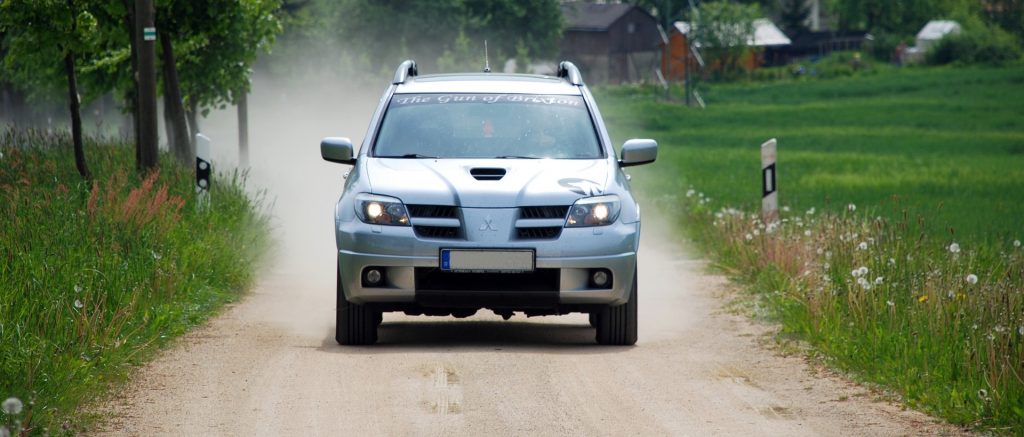 Gulf Breeze, Alabama Car Donations: Help Tear Down the Barriers to Opportunities for Personal Success!
In our country, many people are fortunate enough to find work in well-established companies that pay decent wages, enabling them to live happy, contented lives.
Sadly, however, there are people who have certain limitations and other disadvantages that prevent them from getting good jobs. These are the people in our community who have physical disabilities, those who lack education, out-of-school youth, senior citizens, veterans, and returning former inmates among others.
Their potentials are stymied simply because of lack of employment opportunities, which are in turn due to lack of needed skills and knowledge. We at Goodwill Car Donations are addressing these issues head-on. With your support, we can remove the barriers to opportunities for these people and help them become self-reliant and productive for the benefit of everyone—the disadvantaged, their families, your community, yourself as well, and our nation in general.
By taking part in our Gulf Breeze, Alabama car donations program, you can help ease the poverty our less fortunate fellow Americans are suffering from. We will sell your donated vehicles at auction and use the proceeds to support the programs of the Goodwill nonprofit organization covering your area. These programs provide free job training and placement services, mentoring, career development, youth employment, disability benefits support, and other community-building solutions.
These programs and services will empower our disadvantaged countrymen and women, helping prepare them for future job opportunities as well as getting secure and stable jobs right after their training.
So, if you have an old car that you don't use anymore, you can donate it to us at Goodwill. Let's make our country a better place by joining our Gulf Breeze, Alabama car donations program!
'What Types of Vehicles Can I Donate?'
At Goodwill Car Donations, we accept nearly all types of vehicles. By opening our doors to all sorts of vehicles regardless of their age and condition, accepting even vehicles that no longer run, we are able to generate more funds to help more people. Here are a few examples of the vehicles we accept in our Gulf Breeze, Alabama car donations program;
General vehicles: cars, SUVs, pickup trucks, vans, minivans
Motorcycles: standard, cruisers, sports bikes, touring, scooters, off-road
RVs: campers, sports utility RV, folding trailers, 5 wheelers, toy haulers
Boats: fishing boats, motorboats, sailboats, pontoon boats, jet skis, yachts
Fleet vehicles: passenger vans, cargo vans, SUVs, taxis, buses
Specialty vehicles: motorized wheelchairs, ATVs, farm equipment, non-commercial jets, helicopters
'How Do I Start My Donation?'
Participating in our Gulf Breeze, Alabama car donations program is very easy. We have simplified our donation process to provide you with the utmost convenience while giving you a most rewarding experience.
All you need to do is fill out our online donation form, which you can find on every page of our website. You can also simply call us at our toll-free 24/7 hotline 866-233-8586. We will just need your contact details and your car's year, make, model, mileage, and VIN. We are also going to ask you about your car's title availability and running condition.
We will ask your preferred time, date, and location for your vehicle's pickup. We will assign a professional towing company to pick up your vehicle. They will give you a towing receipt, a document that releases you from all liabilities on your vehicle from that point onward. With this, you can now cancel your vehicle insurance and registration coverage.
We'll send your vehicle to an auction house where we will exert our best effort to sell it at its highest possible price.
Within a few days after your car is sold, you will be receiving a mail from us containing your 100-percent tax-deductible sales receipt, which serves as your ticket for claiming your tax deduction.
Do not hesitate to give us a call if you still have questions that are left unanswered. You can also visit our FAQ's page for further information.
'Do I Get Something In Return?'
When you donate a car to us at Goodwill, you will not only be of help to the people in your community; you'll also be helping yourself! Here are some of the rewards you'll get when you participate in our Gulf Breeze, Alabama car donations program:
Enjoy our simple and quick donation process.
You get free and fast towing service.
We handle everything for you. You don't need to do any paperwork; we will do it for you.
You avoid the stress, the waste of time, effort, and money, and the risks associated with selling an old vehicle.
You save money since you no longer have to pay for car repairs, maintenance, registration, and insurance.
You free up space in your carport or garage.
You'll receive a maximized tax deduction.
You'll feel happy knowing you did something that will transform lives and invigorate your community.

Do You Want to Donate Now?
You can get started with your Goodwill car donation right now! Call us at 866-233-8586 and take part in our Gulf Breeze, Alabama car donations program. Donate now! Together we can make a difference!
Donate Your Vehicle Below
Takes less than 60 seconds!

Or Call 866-233-8586