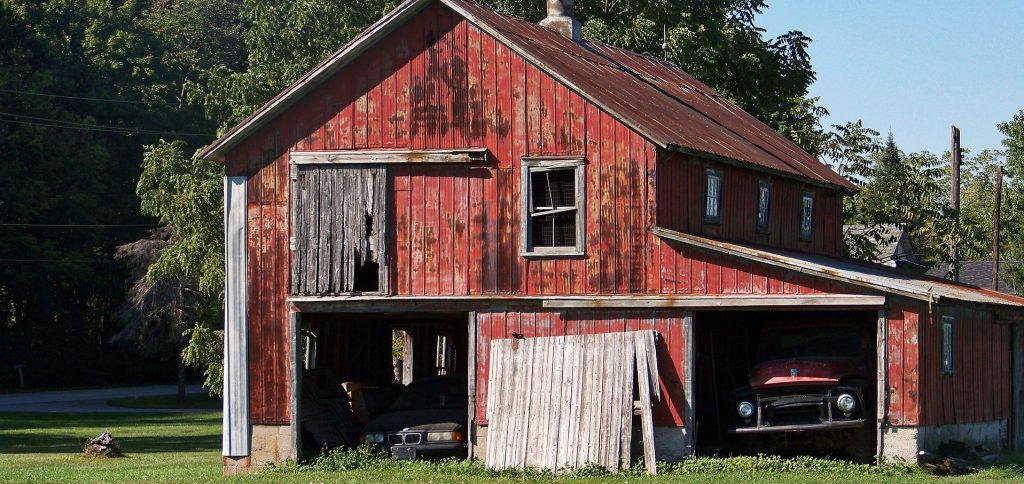 Join Greenacres, Florida Car Donations to Tackle Unemployment, Poverty in Your Community
You don't have to spend the rest of your life keeping an unwanted car that's just gathering dust in your driveway if you decide to take part in Goodwill's Greenacres, Florida car donations program today.
The great thing about donating a vehicle to Goodwill Car Donations is that you can get your hands off a vehicle that you no longer want or need in the most convenient and fastest way possible while you support a cause that will benefit the disabled and other disadvantaged residents of your city.
Now that you know this, will you still allow yourself to be burdened by a vehicle that's bleeding you dry with its costly maintenance when you can easily get it off your hands? Don't you agree that donating it to help create employment opportunities for the disadvantaged people in your community is worth it?
How We Help the Needy With Your Car Donation
According to a report released by the United States Census Bureau, the city of Greenacres in Florida had an estimated population of 40,719 as of July 2017. The report notes that 7 percent of the residents had disabilities while 18 percent were living below the poverty line. Moreover, the Bureau of Labor Statistics reports that the city's unemployment rate was at 3.2 percent as of March 2018.
Since its inception in 1902, Goodwill has built a name for itself as one of the most reliable nonprofits in the industry. We have served millions of struggling individuals and communities all over the country. Our mission is to stem the twin problems of unemployment and poverty in the country by empowering people to attain economic independence and a better quality of life through learning and work.
This commitment is the fuel that keeps our vehicle donation programs going. We auction off the vehicles donated to us and use the proceeds from the sale to support the critical community-based programs and services of our various Goodwill organizations spread throughout the country.
Here in Greenacres, Florida, the Goodwill organizations serving your area provide the underprivileged people in your city with the following services:
Job training and placement
Career development and counseling
On-site and virtual skills training
Youth education and employment
Disability benefits support
Education for individuals with developmental disabilities
Financial management training
Family strengthening services
How to Donate a Vehicle to Goodwill
If you're interested in making a lasting impact in your city, taking part in our Greenacres, Florida car donations program is one of the best ways to do it. Our donation process is so easy that we guarantee you'll breeze through it. Here's an overview of our donation process:
Fill out our online donation form, which you can find on all pages of our website, including this page. One of our vehicle donation specialists will call you back on the same day to verify the information you submitted.
We'll ask you to set a date, time, and place for us to pick up your vehicle. We'll send a tow truck from a licensed company to haul your vehicle away FOR FREE.
We'll auction off your vehicle. Within days after we sell it, you'll receive from us your 100-percent tax-deductible sales receipt. This document serves as your ticket for claiming your tax deduction when you file your itemized federal income tax return for the incoming tax-filing season.
If you have questions regarding our Greenacres, Florida car donations process or any related matter, feel free to call our toll-free 24/7 hotline 866-233-8586. You can also visit our FAQ's page or send us a message online.
Donating Your Clunker Makes So Much Sense
Aside from the fact that all our donors walk away with good memories, they also reap meaningful returns for their charitable contributions. Let's dive in and take a closer look at the perks that await you once you join our Greenacres, Florida car donations program:
Enjoy 100-percent FREE towing service.
Our donation process is as easy as 1-2-3.
It's cheaper to donate than to maintain an unwanted car.
You'll get heaps of good karma.
You Can Donate Any Type of Vehicle Regardless of Its Condition
That's right! We can manage to find a use for your clunker even if it is no longer in running condition.
Moreover, if you've lost or misplaced your vehicle's title, we can quickly help you obtain a duplicate copy of your title so you can proceed with your donation.
By the way, we greatly appreciate multiple donations, so don't hesitate to donate more than one vehicle. Check out the types of vehicles we accept in our Greenacres, Florida car donations program:
Cars: wagons, sedans, luxury cars, sports cars, coupes, convertibles, hybrids, hatchbacks
Vans: cargo vans, passenger vans, family minivans, camper vans
SUVs: compact, midsize, full-size or crossover versions
Motorcycles: scooters, off-road bikes, touring bikes, cruisers, sports bikes, choppers
Trucks: extended cab pickup, panel trucks, box trucks, pickup trucks
Boats: speedboats, houseboats, pontoon boats, fishing boats, sailboats, tugboats, yachts
Specialty vehicles: riding lawnmowers, motorized wheelchairs, private and non-commercial planes
Fleet vehicles: cars, passenger vans, cargo vans, SUVs, pickups, trucks, buses
Work-related vehicles: construction vehicles, tractors and farm equipment, buses, large trucks, landscaping vehicles
Fun vehicles: snowmobiles, jet skis, RVs, campers, travel trailers, motorhomes, pop-up trailers, 5-wheelers

Help End Unemployment, Poverty in Your Area
The disadvantaged individuals and their families in your city need your help. Your car donation matters more to them than you can ever imagine. Be the reason for their upliftment when they eventually find rewarding jobs and a bright future as a result of your donation to Goodwill.
There's no time to waste! Call us at 866-233-8586 and take part in our Greenacres, Florida car donations program. Help put an end to unemployment and poverty in your area now!