Bainbridge, Georgia Car Donations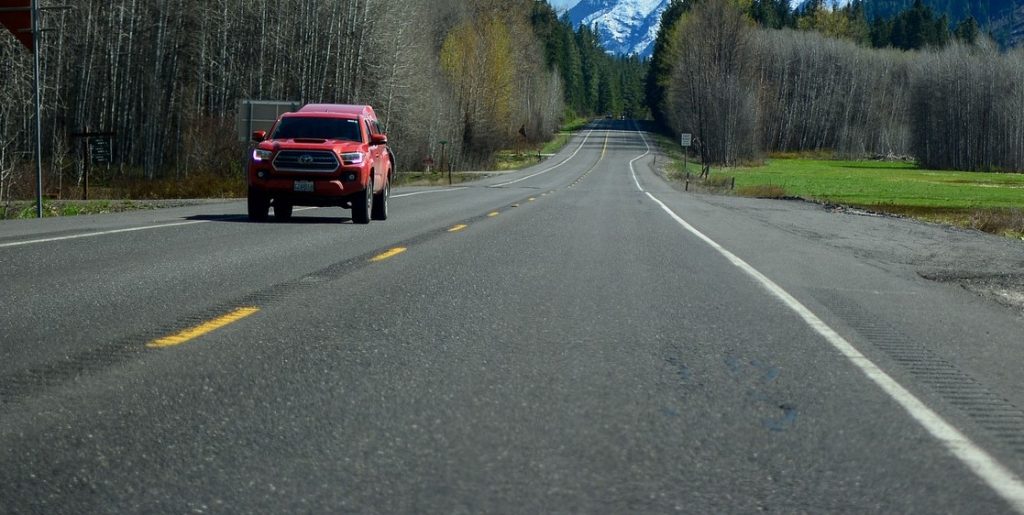 Bainbridge, Georgia Car Donations: Help Us Build Better Lives for Disadvantaged Americans
One of the best and easiest ways to make an impact in your community is by participating in Goodwill's Bainbridge, Georgia car donations program. If you got an old and idle car that you no longer need, you might as well get rid of it for a worthwhile cause. Together with us, you can help bring positive changes to families, your community, and your country as well!
As many people already know, Goodwill Car Donations is committed to building better lives for Americans suffering from disabilities, joblessness, poverty, lack of education, and other factors limiting their personal growth. We make it possible for these disadvantaged individuals to get the assistance they need to succeed in life through your vehicle donations.
We sell at auction all the vehicles donated to us and use the proceeds to finance the programs of various Goodwill nonprofit organizations all over the country. Here in Bainbridge, Georgia, the Goodwill organization responsible for this area uses the funds to assist people with disabilities and other barriers to employment so that they can live independently and become employed. We provide these disadvantaged individuals with job training, education, and employment, helping them to reach their fullest potential so they can support themselves and their families. Goodwill also provides barrier-free apartment complexes in which people with disabilities can live independently.
When you donate your automobile to our Bainbridge, Georgia car donations program, we assure you that it will be used to bring benefits to you less privileged fellow citizens, yourself, your community, and our country for that matter! Everybody's a winner with Goodwill!
How Our Donation Process Works
If you prefer a quick and simple donation procedure, you're certainly at the right place. At Goodwill, we try our best to make the process of donating as convenient as possible. This is why we have come up with a system that spares our donors from all the responsibilities involved in the process. Telling us your intent to participate in our Bainbridge, Georgia car donations program is the only thing you'll be doing. Once you did that, we'll let you take the backseat while we take care of the rest of the process. We'll handle your documents, tow your car away for free, auction off your vehicle, and send you by mail your tax-deductible sales receipt.
To give you an overview of our donation process, here's a short guide:
You get in touch with us.
Give us a call at our toll-free 24/7 hotline 866-233-8586 or fill out our online donation form, which you can find on every page of our website. Tell us your contact information and some details about your car such as its make, model, year, mileage, and VIN. After that, tell us when and where you want us to pick up your car.
We tow your car away.
Our truck driver normally arrives from 24 to 48 hours after you made the first call. If you need to attend an important event at the time of pickup, it's totally alright with us. Just make sure to leave your car's title and keys inside the vehicle.
We send you your tax deduction receipt.
After we auction off your donated vehicle, we'll mail to you your 100-percent tax-deductible sales receipt. This receipt serves as your ticket for claiming your tax deduction when you file your itemized federal income tax return for the next tax-filing season.
That sums up our donation process! Now that you're aware of how fast and smooth it is, we can't see a reason for you not to proceed with your car donation.
If you have questions regarding our Bainbridge, Georgia car donations process or any related matter, feel free to call us at 866-233-8586. You can also visit our FAQ's page or send us a message online.
Great Perks Await You!
If our smooth and hassle-free donation process is not enough to convince you to choose Goodwill, we're certain that the other benefits we've lined up for you will finally make you say, "Yes, I will donate!" By contributing to our Bainbridge, Georgia car donations program, expect to be showered with these amazing incentives:
You get to receive a maximized tax deduction.
We give you the right to choose the date, time, and place for your car's free towing.
We save you from the hassles of processing documents.
You don't have to waste your time, effort, and money in looking for ways to sell your vehicle.
You no longer have to spend a huge sum for the repair, maintenance, registration, and insurance of a car that you barely use.
You don't have to worry anymore about negotiating with or revealing your personal details to questionable individuals in trying to sell your car.
You provide additional space in your parkway, yard or garage.
You get the chance to work with Goodwill, a reputable nonprofit in your community.
You feel happy knowing you'll make a difference in the lives of your impoverished fellow citizens.
The Vehicles You Can Donate to Goodwill
When it comes to vehicle types and models, we at Goodwill Car Donations don't have a preference. We accept even old and run-down vehicles, provided they're not abandoned or stolen. Don't hesitate to talk to us should you have any concerns about your vehicle's condition.
The common vehicles welcomed in our Bainbridge, Georgia car donations program include sedans, compact cars, SUVs, trucks, vans, and buses. We also take motorcycle donations such as dirt bikes, sports bikes, scooters, or mopeds, as well as RVs in the form of campers, motorhomes, travel trailers, pop-up trailers, or hybrid trailers.
Goodwill is not only limited to vehicles that run on land. We also accept boats and planes. You can give us motorboats, sailboats, jet skis, pontoon boats, yachts, private planes, and helicopters.
In case you've misplaced or lost your vehicle's title, let us know about it. Call us at 866-233-8586 and we'll help you get a duplicate copy of your title quickly so you can proceed with your car donation.
Uplift People's Lives Now!
Are you excited to get rid of your troublesome car, help transform lives with it, and be rewarded with huge tax benefits? Call us at 866-233-8586 and take part in our Bainbridge, Georgia car donations program! We look forward to uplifting people's lives with you!
Donate Your Vehicle Below
Takes less than 60 seconds!

Or Call 866-233-8586