Walterboro, South Carolina Car Donations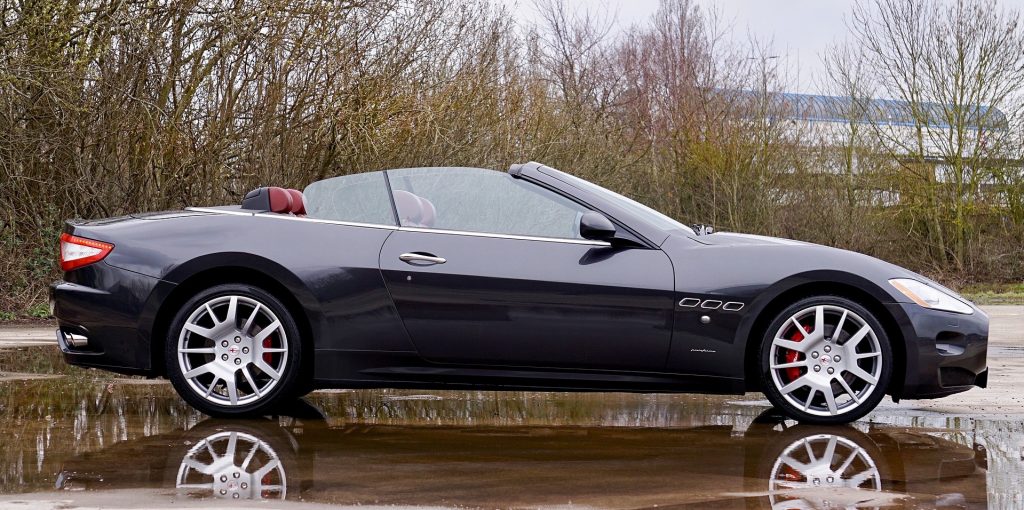 Walterboro, South Carolina Car Donations: Get Rid of an Unwanted Car for a Worthy Cause
If you're planning to throw away an old vehicle, you might as well do it for a meaningful purpose by handing it over to Goodwill's Walterboro, South Carolina car donations program. Not only will you free yourself from a burden; you'll also get to help the men and women in your city who are burdened with disabilities, lack of skills and education, joblessness, poverty, and other impediments to employment and the pursuit of a happy, fruitful life.
By donating a vehicle to Goodwill Car Donations, you will be helping fund the programs of the Goodwill organizations serving your area. These programs provide job training and placement services, mentoring, career development, youth employment, disability benefits support, and other community-building support.
Thousands of underprivileged South Carolinians benefit from these services yearly, acquiring skills and knowledge that they use to overcome their limitations and reach their full potential. These formerly idle individuals now have secure and stable jobs that pay them wages good enough to support themselves and their families.
Their productivity, in turn, helps fuel the growth and progress in your city, the state of South Carolina, and the rest of the country!
You can play a key role in this major transformation, using just your unneeded car as your tool.
How Our Donation Process Works
Choosing to team up with us is a decision you won't regret. Not only do we offer free towing services, we also provide a quick and stress-free donation process. As a matter of fact, initiating the process is the only part you'll play.
At Goodwill Car Donations, our donors don't deal with piles of paperwork—not even a single one. Looking for a towing company is something not to worry about either. We will take care of everything.
Once you're ready to join our Walterboro, South Carolina car donations program, just let us know. After that, you're free to leave the rest of the work to us. To get a clearer idea of our donation process, check out this guide:
You contact us, either by giving us a call at our toll-free 24/7 hotline 866-233-8586 or filling out our online donation form, which you can find on all pages of our website, including this page. Tell us key details about the vehicle you're donating, including its make and model. After that, we'll agree on a date, time, and place for its towing with your convenience in mind.
If you request for a quick vehicle pickup, we can assign a licensed towing company to send their tow truck to your place within 24 or 48 hours after your call. Make sure to leave your vehicle's title and keys behind if you need to be somewhere else at the time of the pickup. The tow truck driver will hand a tow receipt to you or your designated representative. This document extinguishes your liabilities on the car you've donated from that point onward, clearing the way for you to cancel your car registration and insurance coverage.
We will sell your donated vehicle by putting it up for auction. Once your vehicle is sold, we'll send you by mail your 100-percent tax-deductible sales receipt. This document is your ticket for claiming your tax deduction when you file your itemized federal income tax return for the incoming tax-filing season.
That's how fast and simple it is to donate to Goodwill. If you have questions, give us a call at 866-233-8586 or send us a message online. You may also want to visit our FAQs page to get more information on our car donation process.
The Benefits of Contributing to Our Car Donation Program
Many perks await you when you take part in our Walterboro, South Carolina car donations program. Here are some of them:
You get to receive the highest possible tax deduction based on your vehicle's value.
You breeze through our painless and hassle-free donation process.
You dispose of an unwanted vehicle at absolutely zero cost to you.
You no longer have to worry about spending on your car's repairs, maintenance, registration, and insurance.
You save yourself from the headaches of paperwork.
You avoid the hassle, security risk, and the waste of time, effort, and money in trying to resell your vehicle
You provide more space for your garage, yard, or parkway.
You get the chance to work with a prestigious Goodwill organization.
You feel a sense of fulfillment knowing how your car donation will impact the lives of the underprivileged people in your community
The Types of Vehicles We Accept for Donation
Another great thing about Goodwill Car Donations is that we're very much open to all sorts of vehicle donations. Whether your vehicle has wheels, runs on water or is used for flying, we'll be very happy to have it with us. We even take vehicles that are no longer running properly or not running at all, if you're wondering.
Our Walterboro, South Carolina car donations program accepts common vehicles such as sedans, buses, trucks, SUVs, and vans. We also welcome recreational vehicles such as motorhomes, travel trailers, campers, pop-up trailers, and fifth wheelers. Our doors are also open for motorcycles, dirt bikes, scooters, mopeds, and sports bikes.
Goodwill also accepts specialty vehicles, such as snowmobiles, golf carts, motorized wheelchairs, riding lawnmowers, and ATVs. Also, feel free to donate any type of boat and aircraft.
If you are uncertain about your vehicle's qualification for our Walterboro, South Carolina car donations program, just talk to us. We'll let you know right away if we'll take it.

Play the Part of Hero Now!
Donating your run-down vehicle to us means more than just removing an eyesore from your property. You also get to play the part of a hero to the less fortunate people in your community. Call us at 866-233-8586 and take part in our Walterboro, South Carolina car donations program now!
Donate Your Vehicle Below
Takes less than 60 seconds!

Or Call 866-233-8586