Pendleton, South Carolina Car Donations

Help End Unemployment by Joining Pendleton, South Carolina Car Donations
Did you know that you don't have to be stuck with a vehicle that you don't want to keep for the rest of your life if you take part in our Pendleton, South Carolina car donations program? Are you one of the many car owners who have tried everything to put the life back into their clunkers before realizing that they're up against a problem that's impossible to solve? Have you come to the point of total exasperation that you've decided to just let your ramshackle car rot away in your backyard?
Good News from Goodwill Car Donations!
We at Goodwill Car Donations are here to give you the best news ever: You can get rid of your unwanted car with no hassle and at no cost! All you have to do is join our Pendleton, South Carolina car donations program! Before you know it, your clunker problem is solved while you help the disadvantaged people in your community!
Goodwill has been serving people and communities for over a hundred years. As a means of generating funds for critical programs that aim to enhance the dignity and improve the quality of life of underprivileged individuals, we have set up fundraisers such as our Pendleton, South Carolina car donations program. The proceeds from the resale of every vehicle donated to us will be used to provide job training, employment services, and other community-building support.
If you want to join us in our mission to change lives in the most powerful way, participate in our Pendleton, South Carolina car donations program by calling 866-233-8586 today!
Vehicles That You Can Donate
Worried that your clunker may not make the cut? Don't lose sleep over it because we accept almost any type of vehicle – even one that doesn't run anymore! You don't have to spend extra cash on repairs and whatnot because we're not picky!
However, we require the donor's proof of ownership so that we could sell the car at auction. This means that we say no to abandoned and stolen cars. On the other hand, if you're one of those folks who have misplaced their vehicle's title, we would gladly help you get a replacement title.
We've come up with a list of vehicles that we usually receive from our generous donors. Please check this out:
Trucks and cars: sedans, luxury cars, coupes, hatchbacks, hybrids, wagons, standard pickups, business trucks;
Vans and SUVs: cargo vans, minivans, buses, compact, midsize, full-size, crossover versions;
Specialized vehicles: ATVs, trailers, RVs, motorcycles, jet skis, snowmobiles, golf carts, riding lawnmowers, boats, noncommercial planes.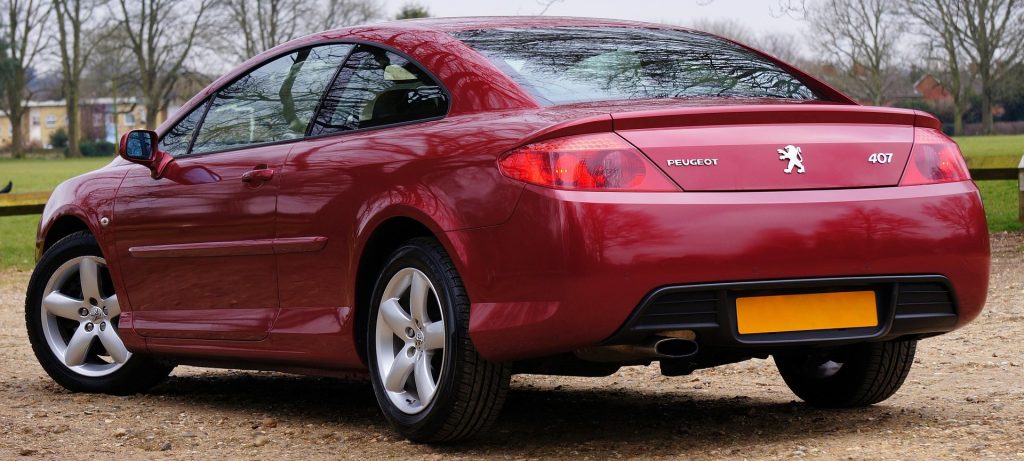 Our Donation Process is Practically Effortless!
We like to keep things simple. That's precisely the reason why our Pendleton, South Carolina car donations process is as easy as pie! We promise you that you would not need to lift a finger to make all the magic happen except for when you pick up the phone!
Here's how it works:
Contact us!
You can get started by getting in touch with us through our live operators who are available 24/7! Dial 866-233-8586 to give us your personal contact info and your car's year, make, model, mileage, VIN, availability of the title, and running condition. You also have the option to fill out our online donation form.
Schedule your car's FREE pick up!
We'll call you to ask for your preferred time and date for pickup and your vehicle's location so that we can send out a tow truck on the schedule that's convenient for you. Did we mention that you won't have to pay for the services rendered by a licensed towing company?
Receive your tax receipt by mail!
A tax-deductible receipt will be sent to your home address within a few days after your donated vehicle gets sold at auction. Remember to keep this document so that you can claim your top tax deduction!
Top Reasons for Joining Pendleton, South Carolina Car Donations
Aside from the joy and fulfillment that you would feel knowing that you've helped us build and strengthen your local community through programs that would eliminate barriers to opportunity, you'll also enjoy these fantastic rewards:
You can have your car hauled off your property by professional towers at no cost to you and in no time!
Our team will handle every piece of document that's required for tax purposes as well as for the transfer of ownership while you wait!
If you itemize your deductions on your federal tax return using the tax receipt that we would send you by mail, you'll enjoy a financial windfall in the next tax season!
Who wouldn't want dozens of square feet of extra storage space? Donate your clunker today to give room for your new car!
You can finally be free from the responsibilities of keeping and maintaining an unwanted vehicle: paying insurance, registration, and repairs!
Be a Blessing!
If you have a beater that you want to part ways with, you have what it takes to become a blessing to the people in your community. Take part in Pendleton, South Carolina car donations by calling us at 866-233-8586 now!
Donate Your Vehicle Below
Takes less than 60 seconds!

Or Call 866-233-8586