Photo by Andrea Piacquadio under Pexels License
High Point, North Carolina Car Donations: Do You Want to Make a Lifelong Difference in Your Community?
If there's an ideal way to dispose of an unneeded car, handing it over to our High Point, North Carolina car donations program might just be it. By doing so, you'd be helping not just yourself but the disadvantaged people in your city as well. These include the men and women in your community who are burdened with disabilities, lack of skills, experience or education, past criminal backgrounds, and other disadvantages that prevent them from getting gainful employment and living a life outside the bounds of poverty.
We at Goodwill Car Donations have always been passionate about supporting our less privileged fellow Americans. We sell at auction all vehicles donated to us and use the proceeds to support the critical programs of various Goodwill organizations all over the country that cater to these individuals.
Here in High Point, North Carolina, the Goodwill organizations serving your area use the funding to deliver programs and services that enhance the lives of our less fortunate fellow citizens. They are provided with work opportunities as well as job training and employment, skills training, career development, job referral, and youth services.
Those who take advantage of these services empower themselves to become self-sufficient and productive as they secure decent and stable jobs that take care of their needs and those of their families. Their productivity will eventually contribute to the growth and progress of your community and our nation.
You can help make this happen by simply taking part in our High Point, North Carolina car donations program.
Our Quick and Convenient Donation Process
Having a difficult time looking for a car donation program that suits your needs? At Goodwill Car Donations, we offer a donation process that is second to none in terms of convenience, speed, and simplicity. Moreover, we offer our donors a set of rewards that are nothing short of amazing.
With us, you don't have to go through the stressful steps of processing tons of paperwork. All that you need to do during the entire donation process is to initiate it by contacting us. Once you inform us of your decision to donate a car for charity, you can just sit back and wait for a few days or weeks until your tax-deductible sales receipt arrives in your mailbox.
To give you an overview of what it's like to participate in our High Point, North Carolina car donations program, here's a guide to our three-step donation process:
You get in touch with us.
When you're ready to donate a vehicle to Goodwill, fill out our online donation form or call us at 866-233-8586. Give us specific details about the vehicle you're donating. After we obtained the needed information, we set up a schedule for the free towing of your car at your convenience.
We haul your car away.
Expect a tow truck from a licensed towing company to be at the agreed location a day or two later. Before the tow truck driver leaves with your automobile, he will hand over a tow receipt. You can use this to cancel your car insurance and registration at the DMV. If you're not around at the time of towing, just let us know beforehand where you placed your car's keys and title inside the car since we'll need them.
Check your mailbox for the tax receipt.
We auction off your donated vehicle. Several days after the sale of your car, we send you a tax-deductible sales receipt. You will need this in claiming your tax deduction when you file your itemized federal income tax return for the incoming tax-filing season.
If you have any questions regarding our High Point, North Carolina car donations process or any related matter, feel free to call us at 866-233-8586. You can also visit our FAQ's page or contact us online.
Types of Vehicles You Can Donate
We at Goodwill Car Donations accept nearly all types of vehicles regardless of their age, physical state or working order. We accept even vehicles that are no longer in running condition.
We accept these types of vehicles in our High Point, North Carolina car donations program:
Cars: sedans, luxury cars, sports cars, wagons, coupes, convertibles, hybrids, hatchbacks
Vans: cargo vans, passenger vans, family minivans, camper vans
SUVs: compact, midsize, full-size or crossover versions
Motorcycles: scooters, off-road bikes, touring bikes, cruisers, sports bikes, choppers
Trucks: extended cab pickup, panel trucks, box trucks, pickup trucks
Boats: speedboats, houseboats, pontoon boats, fishing boats, sailboats, tugboats, yachts
Specialty vehicles: riding lawnmowers, motorized wheelchairs, non-commercial planes
Fleet vehicles: cars, passenger vans, cargo vans, SUVs, pickups, trucks, buses
Work-related vehicles: construction vehicles, tractors and farm equipment, buses, large trucks, landscaping vehicles
Fun vehicles: campers, travel trailers, snowmobiles, jet skis, RVs, motorhomes, pop-up trailers, 5-wheelers
Are you ready to donate but you happen to have misplaced your title? Just call us, and our title experts will be glad to help you secure a duplicate copy quickly so you can proceed with your car donation.
Advantages of Making a Goodwill Auto Donation
Did you know that you can get plenty of benefits when you take part in our High Point, North Carolina auto donation program? When you team up with us at Goodwill Car Donations, you get to experience a number of wonderful things such as:
Receive the maximum tax deduction based on your car's selling price or fair market value.
Get rid of an unneeded vehicle without spending a dime.
Stop paying for your car's repairs, maintenance, registration, and insurance.
Avoid the hassles and costs associated with reselling a vehicle yourself.
Avoid the headaches of paperwork.
Provide more room for your garage.
Get the opportunity to work with a reputable Goodwill organization.
Feel joyful knowing how your car donation will make a difference in the lives of the disadvantaged people in your community.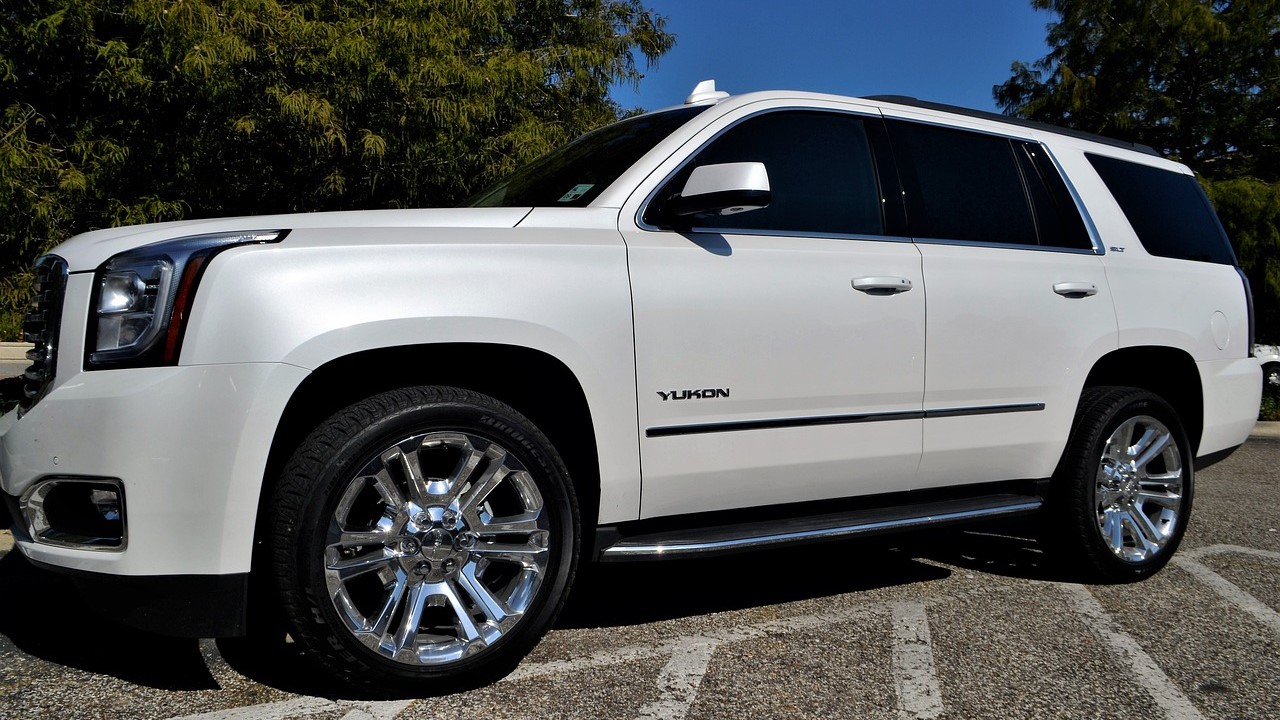 Photo
by
ArtisticOperations
under
Pixabay License
Empower the Needy Now!
All it takes is just a few minutes of your time to make a lifelong difference in your community. Call us at 866-233-8586 and join our High Point, North Carolina car donations program now!
FAQs
Why should I contribute a car to charity?
Donating a car to charity is a great way to make a positive impact in your community. Not only can you get rid of an old or unwanted vehicle, you'll also free up space in your garage. You may even receive potential tax benefits.
What types of cars can I donate to Goodwill Car Donations?
We accept a wide variety of vehicles for donation, including trucks, cars, vans, motorcycles, personal watercraft, SUVs, trailers, campers and airplanes. Best of all, we take cars that are in working and non-working condition.
How can I qualify for a tax deduction when I donate?
Did you know that you can donate a car for tax credit? To do so, confirm that the charity you're donating to is a 501c3 nonprofit organization. It's also important to note that the tax deduction amount will depend on the value of the vehicle, or what it sells for at auction. You'll also need to keep the receipt that's provided by the charity.
How does contributing my automobile to charity help members of the High Point community?
Your generous contribution helps those in the community who are facing numerous challenges, such as poverty, financial struggles and other obstacles. Goodwill Car Donations uses the proceeds from your auctioned vehicle to fund programs that support these disadvantaged individuals. Therefore, they are able to receive the resources and services they need to enhance their lives.
Do I need to contact the DMV?
Yes, you may need to contact the local DMV during the car donation process. For instance, you should notify the DMV when canceling your registration, transferring the title and returning the license plates. If you're looking for a local DMV, the North Carolina Department of Motor Vehicles is located at 650 Francis Street.
We serve the entire area, including nearby Greensboro and Winston-Salem.