Cottage Grove, Minnesota Car Donations

Join Cottage Grove, Minnesota Car Donations to Help Transform Lives and Get Rewards As Well!
Has anybody ever told you that you could make a significant contribution to the disadvantaged individuals in your community if you take part in Goodwill's Cottage Grove, Minnesota car donations program? You can't even begin to imagine the impact that you'll make in their lives if you decide to let go of a clunker that you don't even need in the first place. What's more, your generosity will position you to enjoy awesome rewards!
What You Need to Know about Minnesota's Cottage Grove
Cottage Grove had an estimated population of 36,793 as of July 2017 based on the data released by the United States Census Bureau. The same report shows that 4.3 percent of the city's population lived below the poverty level while 5.9 percent comprised of residents below 65 years of age who described themselves as having a disability. The city had an unemployment rate of 3.1 percent as of March 2018, according to the Bureau of Labor Statistics. These numbers have prompted us at Goodwill Car Donations to include Cottage Grove as one of the staging areas in the country for our vehicle donation program.
Why Goodwill is a Great Place to Donate Your Vehicle
For more than a hundred years, Goodwill has been known to provide opportunities for growth and advancement for underprivileged people across the United States. Our social mission is anchored in our commitment to create jobs and help people find secure employment. We firmly believe that every person can reach their full potential and achieve economic independence through the power of learning and work.
Our Cottage Grove, Minnesota car donations program is a platform set up by Goodwill Car Donations intended to generate funding for critical programs and projects such as:
Job placement services
Disability benefits support
Youth employment
Resumé preparation
Career counseling
Re-entry services
FATHER child support project
Onsite and virtual skills employment training
Financial education
Together with our advocates and partners, we've served countless communities – and we plan to reach more through our Cottage Grove, Minnesota car donations program. If you want to help us fund improvements in your neighborhood, dial 866-233-8586 today to learn more about how you can donate your car! You may also contact and send us a message online.
The Donation Benefits You'll Enjoy
One of the best things about joining our Cottage Grove, Minnesota car donations program is that the donor gets to enjoy his own piece of the pie as well! Expect to reap these amazing rewards for your generous donation:
Do you know that your charitable contribution to Goodwill Car Donations qualifies you for potential tax benefits? If your donated vehicle sells for less than $500, you can claim its fair market value up to $500 or its actual selling price, whichever is higher. On the other hand, if your car is sold for more than $500, its final selling price determines the amount of your tax deduction even if its fair market value is greater.
Enjoy 100-percent FREE towing services.
Just give us your preferred time and date for your vehicle's pickup and we'll send a tow truck over to your place to haul it away – FREE OF CHARGE! By the way, we can still pick up your car even if it's parked somewhere else other than your home, and you won't even have to be there when we do it!
Quick and easy donation process.
We value your time and convenience, that's why our seamless donation process is simple and straightforward. Plus, you can be sure that our vehicle donation specialists can handle any of your concerns along the way—from misplaced vehicle titles and transfer of ownership to the issuance of your tax-deductible receipt.
Our team will handle all the paperwork.
Knowing how stressful it is for any of our donors to keep up with the required documentation related to the donation process, we assure you that our team of professionals will handle all the paperwork for you.
No need to care for a car that you don't intend to keep.
Another thing that our donors are most thankful for after they donate their car is the freedom from the responsibilities of maintaining, storing, and insuring an unwanted clunker!
Instead of going through the inconvenient process of posting ads, haggling with potential buyers, waiting for a decent offer, and transporting and showing your car, why don't you go for the fastest and easiest route – donate your car today!
More storage space in your garage.
Your brand-new car can have a new parking space as soon as you get rid of the biggest clutter in your garage!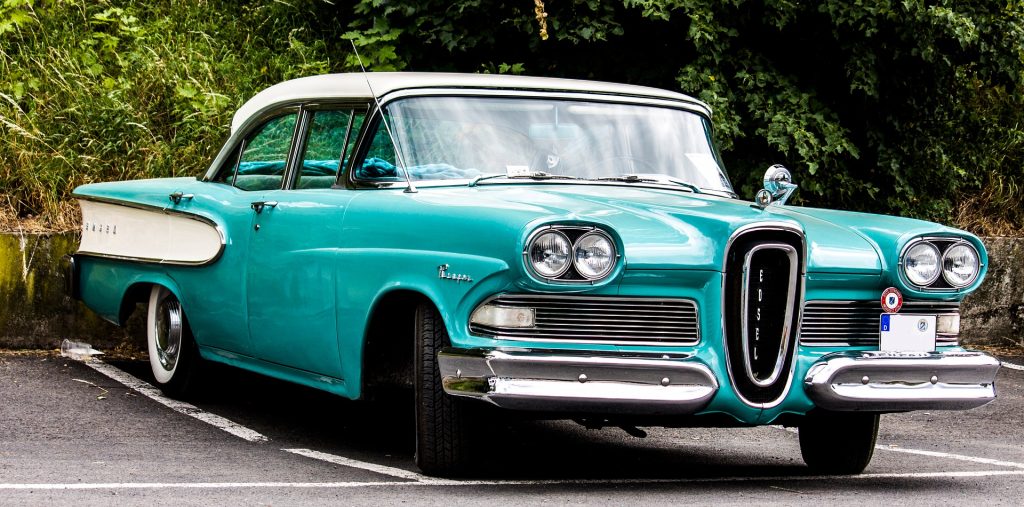 More Vehicles You Can Donate!
Your vehicle donations won't be limited to cars if you join our Cottage Grove, Minnesota car donations program because we accept a wide variety of vehicles! Here's a comprehensive list for your reference:
Cars: sedans, coupes, convertibles, luxury cars, sports cars, wagons, hybrids, hatchbacks
Vans and SUVs: family minivans, cargo vans, passenger vans, campervans, compact, midsize, full-size or crossover versions
Trucks: extended cab pickup, panel trucks, box trucks, pickup trucks
Motorcycles: scooters, cruisers, sports bikes, off-road bikes, touring bikes, choppers
Fun vehicles: snowmobiles, jet skis
Boats: pontoon boats, fishing boats, tugboats, sailboats, speedboats, yachts
Specialized vehicles: riding lawnmowers, motorized wheelchairs, noncommercial planes
Work-related vehicles: tractors and farm equipment, construction vehicles, buses, large trucks, landscaping vehicles
You can even donate a clunker that you haven't used since God-knows-when because in most cases, we can still manage to squeeze out some cash value from vehicles that haven't been running for a long time!
Multiple donations will be greatly appreciated as well, so, if you have more than a single clunker to donate, feel free to do so!
Lastly, if you have misplaced your vehicle's title, don't let this stop you from doing a charitable act. Call us and our title experts can help you obtain a duplicate as soon as possible!
Do Something Extraordinary Today!
Today, Goodwill Car Donations offers you the chance to do something that countless others would benefit from – including yourself! There's no time to waste! Call our toll-free 24/7 hotline 866-233-8586 to participate in our Cottage Grove, Minnesota car donations program!
Donate Your Vehicle Below
Takes less than 60 seconds!

Or Call 866-233-8586