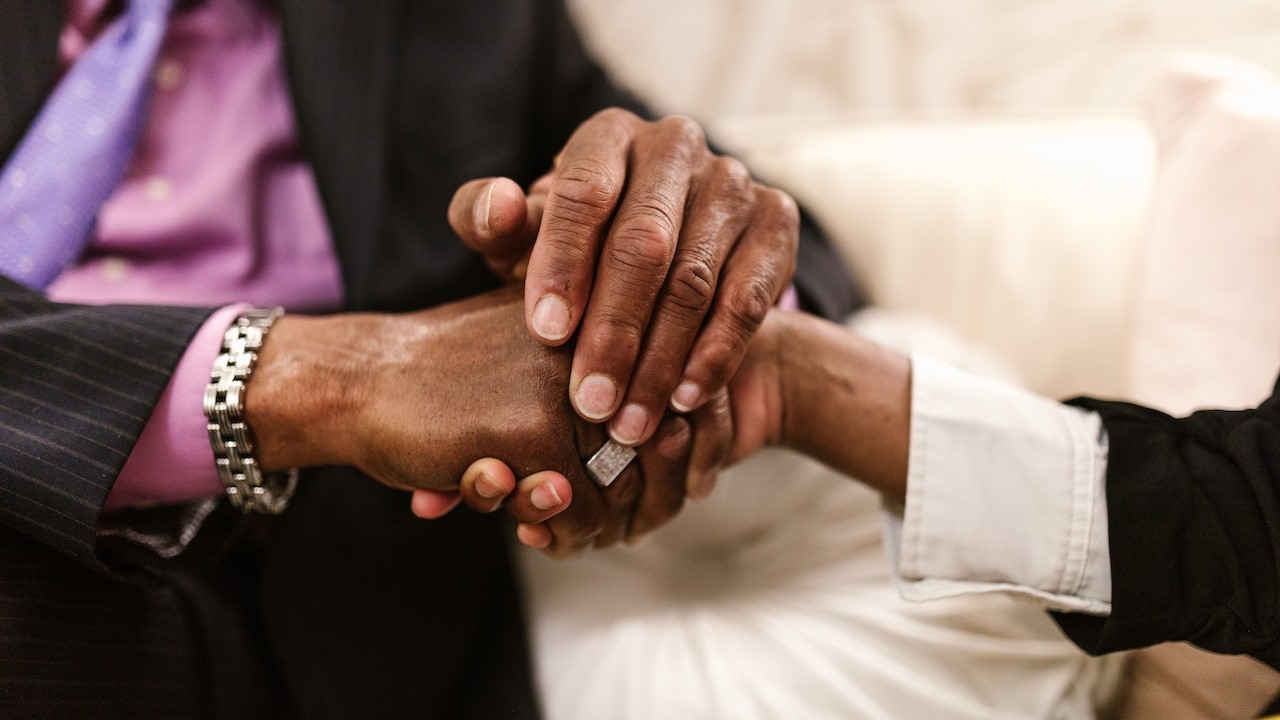 Photo by RODNAE Productions under Pexels License
CAR DONATION COLUMBUS, INDIANA
Are you still figuring out what to do with your old commuter car? Step on the brakes and hold off from going through the hassles of finding a buyer for it on your own! Donate it to us instead! By handing over your clunker to Goodwill Car Donations through our Columbus, Indiana car donations program, you will play a key role in helping build and enhance your community.
We'll sell your donated vehicle through auction and use the proceeds to support the critical mission-focused programs of the Goodwill organizations in Indiana. These nonprofits assist people who are burdened with various forms of disabilities and create opportunities that bring out their best potential. They provide their beneficiaries in your community with essential services such as skills and job training, career development, job placement, scholarships, youth employment, livelihood assistance, disability benefits, and other community-building support services.
Thus, thanks to your donation, once idle individuals can be empowered to support themselves and their families and become productive members of your community and society. That's the main reason why we encourage you to hand over your old vehicle to our Columbus, Indiana vehicle donation program and be part of our mission to change and transform lives.
Outstanding Benefits Await You
While making a difference in your community, you'll also reap your own share of rewards for your good deed. Amazing benefits await you when you participate in our Columbus, Indiana car donations program.
Here are some of the perks you stand to get when you donate a car to Goodwill Car Donations:
You'll get a huge tax deduction.
Who would want to refuse a hefty tax write-off? Since Goodwill organizations are all IRS-certified 501(c)3 nonprofit organizations, your donation will be 100-percent tax-deductible.
We'll tow your vehicle free of charge.
We offer absolutely free towing service. All we need from you are the details about the location of your vehicle and your preferred schedule for its pickup and towing.
You'll go through a hassle-free donation process.
You won't have any trouble going through our seamless donation process. Our team of experts is ready and able to promptly address all your needs and concerns. We'll handle everything else on your behalf – from hauling your vehicle away to dealing with all the paperwork. When you donate a vehicle to charity, expect a stress-free giving experience.
Avoid the hassles of selling a clunker.
You've probably considered selling your beater. However, do you really think that the effort, time, and money you'd spend on selling it would be worth all the trouble? If you're selling an outdated model, you can't realistically expect to get a good price.
Think of all the money you'll save once you quit paying for your clunker's insurance, registration, maintenance, and repair.
Our Fast and Straightforward Donation Process
Quick and painless: Those two words best describe the donation process we follow in our Columbus, Indiana car donations program. Contact us, schedule your vehicle pickup, and then wait for your handsome tax deduction! We don't want to hobble you with a long list of requirements or ask you for details that are not relevant to your donation. At Goodwill Car Donations, we want you to have a most satisfying giving experience.
Here's a simple guide to our three-step donation process:
Talk to us.
The best place to donate a car is to Goodwill Car Donations. You can either fill out our online donation form or call us directly at 866-233-8586. If you fill out our donation form, we'll get in touch with you on the same day to confirm the details about the vehicle you're offering to donate that you shared with us.
Schedule your free vehicle pickup.
Once we have you on the line, we'll ask you to give us your preferred time, date, and place for the pickup of your vehicle. We'll assign a professional towing company to collect your vehicle based on the agreed schedule.
Before we take your vehicle, we'll issue you a towing receipt. This releases you from any liability on your donated vehicle from that point forward. With this receipt, you're free to call your insurance agent to cancel your coverage and the local DMV to deregister your vehicle.
Get your tax incentive.
We'll deliver your vehicle to one of the best auction houses in our nationwide network. A few weeks after your vehicle's sale, we'll mail to you your 100-percent tax-deductible sales receipt. The amount indicated there will serve as the basis of your tax deduction claim. You need to attach this receipt to the form you'll submit to the IRS when you file your itemized federal income tax return in the next tax season.
We Accept Almost Any Type of Vehicle Under the Sun!
From your dad's ancient automobile to your uncle's old tractor at the farm, we accept nearly all types of vehicles! We take motorized wheelchairs and even riding lawnmowers, too! Whether the vehicle you're donating is working fine or not, we'll gladly take it.
The only vehicles we cannot accept are those that have been stolen or abandoned. That's why we need the title of every vehicle we accept to prove its ownership. No need to worry though in case you've lost or misplaced your car title. Just give us a ring at 866-233-8586 and we'll walk you through the process of getting a duplicate copy of your title quickly so you can proceed with your donation.
Here's a comprehensive list of the various types of vehicles we welcome in our Columbus, Indiana car donations program:
Cars: sedans, luxury cars, sports cars, wagons, coupes, convertibles, hybrids, hatchbacks
Vans: cargo vans, passenger vans, family minivans, camper vans
SUVs: compact, midsize, full-size or crossover versions
Motorcycles: scooters, off-road bikes, touring bikes, cruisers, sports bikes, choppers
Trucks: box trucks, extended cab pickup, panel trucks, pickup trucks
Boats: fishing boats, sailboats, speedboats, houseboats, pontoon boats, tugboats, yachts
Specialty vehicles: riding lawnmowers, motorized wheelchairs, noncommercial planes
Fleet vehicles: cars, passenger vans, cargo vans, SUVs, pickups, trucks, buses
Work-related vehicles: construction vehicles, tractors and farm equipment, buses, large trucks, landscaping vehicles
Recreational vehicles: campers, travel trailers, snowmobiles, jet skis, RVs, motorhomes, pop-up trailers, 5-wheelers
Photo
by
Guriqbal Billing
under
Pexels License
Resources in Columbus
Columbus, Indiana is known for its public art, modern architecture and charming downtown area. Popular attractions include Brown County State Park, Muscatatuk Wildlife Reserve, The Commons and the Atterbury-Bakalar Air Museum, among others. The city is also home to many parks, gardens, museums, restaurants and theaters, etc. Don't forget to take an architecture tour and visit downtown Columbus, which features cafes, shops, galleries, craft breweries, boutiques and a farmer's market.
In addition to Goodwill's donation programs, Columbus provides various organizations dedicated to assisting those in need. These local organizations include the Bartholomew County Division of Family Resources at 2330 Poshard Dr. and Brighter Days Housing at 421 S Mapleton St. The Bartholomew County Division of Family Resources provides low-income families in the area with employment, childcare resources, SNAP food stamps, Medicaid, TANF cash assistance and more. Its goal is to preserve and support families in the community.
Brighter Days Housing is an emergency housing facility for homeless individuals ages 18-plus. It also keeps track of where these people are coming from and where they are headed after their stay. The facility hires volunteers to help keep operations running smoothly. Its goal is to reduce homelessness in the Columbus area.
Donate – Be Rewarded – Make a Difference!
The struggling disadvantaged residents of your community need your support. By turning over your unwanted vehicle to our car donation program in Columbus, Indiana, you'll be helping Goodwill organizations transform the lives of your less fortunate neighbors. Be a part of our mission by calling us at 866-233-8586 or filling out our online donation form now! We serve the entire region, including nearby Anderson, Bloomington and Carmel.