Sterling, Virginia Car Donations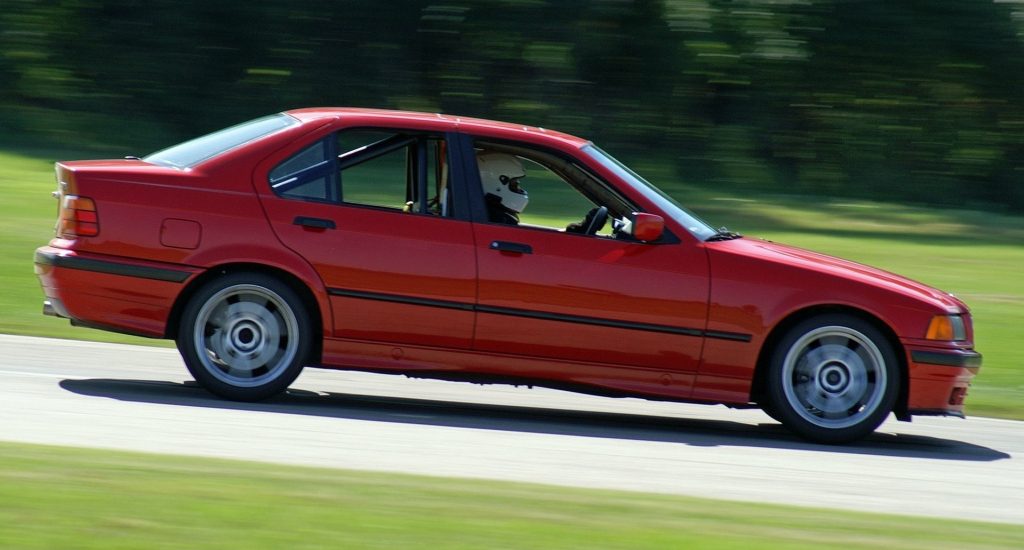 Sterling, Virginia Car Donations: Turn Your Old Vehicle Into an Instrument that Changes Lives for the Better
Is your old car giving you lots of trouble? Does it frequently stutter on the road? Has it left you stranded one too many times? If you're at your wit's end on what to do with your car, it's time to do the best thing: Donate it to us at Goodwill Car Donations through our Sterling, Virginia car donations program.
Yes, you could sell or trade it, but do you have the patience, time, and money for such an onerous undertaking? If you take this route, you will have to spend money in refurbishing your car to make it look sellable, pay for advertising, and negotiate with numerous potential buyers, risking your personal security in the process as you make public your personal details.
Out of exasperation, you could simply dump your car to the nearest junkyard. However, you'd be a loser in this option as your expenses in paying for the towing service could even be much higher than the pittance you'd get from the junk shop owner.
Donating your old and troublesome car to Goodwill Car Donations will surely be a much better deal because we will easily and quickly take it off your hands. We'll also pick up and tow your car for FREE.
Moreover, you will get an appropriate tax deduction for your charitable act.
The best thing that could happen to you, however, is not the material rewards you'll get but the life-enhancing benefits you'll give to disadvantaged individuals and families in your community through your car donation. You will be making a difference in their lives, resulting in a stronger and better community.
We will auction off your donated car and use the proceeds to fund programs that will deliver such free services as job training and placement, mentoring, career development, youth employment, disability benefits support, and other community-building initiatives. All these programs are aimed at giving the underprivileged men and women in your community the skills and education that best suit them so they can find decent jobs and steady sources of income, thus becoming a part of the American manpower building our nation.
Your car may be old, rusty, and seem useless to you but to the needy folks in Sterling, Virginia, that vehicle is a precious financial resource that can help free them from a life of penury.
Our Quick and Convenient Car Donation Process
For your utmost convenience, we've made our Sterling, Virginia car donations process as fast and simple as possible but without compromising quality and efficiency. The process consists of just three easy steps:
You can reach out to us in two ways: either call us at our toll-free 24/7 hotline 866-233-8586 or fill out our online donation form. In either option, you will need to provide us your contact information (email, name, address, phone number, etc.) and a few details about the car you're donating (year, make, model, mileage, VIN, title availability, and running condition).
Second step: We pick up your car
We'll call you back right after verifying the information you gave. We will then ask you to set up a date, time, and place most convenient to you for the pickup and towing of your car. We will assign a professional towing company to do the job based on the schedule you made. Before the tow truck leaves with your car safely on board, the driver will issue you a towing receipt. This document releases you from all liabilities on your car from that point onward. With this receipt, you can now de-register your car and cancel its insurance coverage.
Third step: Get your tax deduction receipt.
We will send your car to the best auction house in the city. Within 30 days after your car is sold to the highest bidder, you will receive from us by mail your 100-percent tax-deductible sales receipt. Keep this receipt since you will need this in claiming your tax deduction.
That's just about it! If you have questions regarding our Sterling, Virginia car donations process and other related matters, do not hesitate to call us at 866-233-858. You can also check out our FAQ's page for more details or send us a message online.
The Types of Vehicles You Can Donate
We at Goodwill are not picky when it comes to accepting vehicles for donation. We process donations of nearly all types of vehicles in whatever condition they are in—whether old or new or in good running condition or not. As long as we see that there would be buyers for the vehicles being donated, we'll take them. We seldom decline donation offers. If the vehicle cannot be driven anymore due to missing or defective parts, we will still accept it and sell its usable parts.
There is, however, one classification of vehicles we cannot accept. These are the stolen or abandoned vehicles—even if they are in good running condition. We cannot take them because those offering them for donation can't possibly have their titles or proof of ownership. Vehicles simply cannot be sold without titles.
Nevertheless, in case you lost the title to your vehicle, you can call us and we'll help you secure a duplicate title so you can proceed with your donation.
Here are the vehicle types we welcome in our Sterling, Virginia car donations program:
General vehicles: cars, trucks, SUVs, pickup trucks, vans, minivans
Motorcycles: standard, street, mopeds, scooters, cruisers, sport
RVs: campers, travel trailers, motorhomes, toy haulers, 5th wheelers
Boats: fishing boats, pontoon boats, motorboats, sailboats, jet skis, yachts
Specialty vehicles: ATVs, golf carts, riding lawn mowers, farm equipment, tractors
Aircraft: non-commercial helicopters and planes
Fleet vehicles: passenger vans, cargo vans, taxis, buses

Join Us in Changing Lives for the Better!
You can transform people's lives by joining our Sterling, Virginia car donations program. Call us at 866-233-8586 and start turning your old car into an instrument to improve the living conditions of our less fortunate countrymen.
Donate Your Vehicle Below
Takes less than 60 seconds!

Or Call 866-233-8586