Stafford, Virginia Car Donations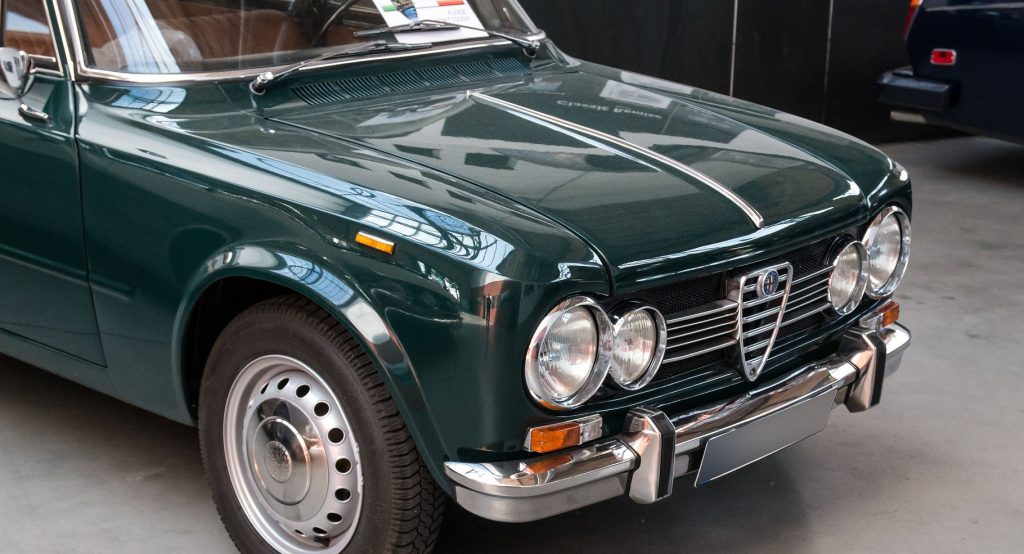 Stafford, Virginia Car Donations: Enrich the Lives Of the Less Fortunate Folks in Your Community
You might not know it yet, but your old automobile can actually change lives for the better when you donate it to our Stafford, Virginia car donations program. Let us tell you how.
Goodwill Car Donations is committed to helping American men and women who are facing life issues such as disabilities, joblessness, poverty, illiteracy, lack of skills, and other barriers to employment and living a fulfilled and productive life. We serve as the fund-generating platform of Goodwill nonprofit organizations all over the United States. These nonprofits have specific programs and services that cater to the needs of our underprivileged fellow Americans.
Here in Stafford, Virginia, the Goodwill organizations serving your area offer the following solutions:
Quality vocational and educational services for persons with disabilities
Job training and career opportunities for people with barriers to employment
Business solutions
Human resources assistance
These organizations use the funds that we get from our Stafford, Virginia car donations program to deliver these services. Those who benefit from them eventually secure rewarding employment, achieve financial security, and build careers and lives for themselves and their families, thus enriching your city's communities.
By donating a vehicle to us at Goodwill Car Donations, you will play a key role in this major transformation. To sweeten the pot, you'll even get rewards for your charitable deed, including a top tax deduction!
A Donation Process at Your Convenience
If you're looking for a trusted car donation program in Stafford, Virginia that offers commendable service, it makes perfect sense that you're here now.
At Goodwill, we want our generous donors, hopefully including you, to experience a stress-free donation process. This is why we won't require you to do a single task—except of course for you to begin the donation process by contacting us. You also won't have to pay us any amount—even for the towing service, which is on us.
To show you our appreciation for your generosity, we'd like to return the favor by making everything easier for you when you donate.
As soon as you inform us of your decision to take part in our Stafford, Virginia car donations program, we'll start processing your documents. You can contact us either by calling us at our toll-free 24/7 hotline 866-233-8586 or filling out our online donation form, which you can find on all pages of our website, including this page. Provide us with specific details about your vehicle and your personal contact information. After that, we agree on a date, time, and place for your vehicle's free pickup.
The tow truck from a licensed towing company that we assigned for the job can be at the pickup site a day or two after your call. It's completely fine with us if you can't be around at the time of the pickup. Just make sure to leave your car keys and title of your vehicle behind.
Expect a letter containing your 100-percent tax-deductible sales receipt in your mailbox within 30 days after your vehicle is sold at auction. This document serves as your ticket to claim your tax deduction. In case you might be wondering, tax deductions vary, depending on the selling price of your donated vehicle. For more information, take a look at our FAQs page. If you have questions, feel free to call us at 866-233-8586 or send us a message online.
Why Choose Goodwill?
By handing over your old vehicle to us at Goodwill, you will not only support the disadvantaged individuals and their families in your community. As a matter of fact, you'll also give yourself a number of reasons to feel happy about.
Expect these rewards to come your way when you donate to our Stafford, Virginia car donations program:
Receive a maximized tax deduction.
Get rid of a car that you no longer need without paying a dime.
Free towing service at a time and place of your choice.
Save cash since you no longer have to spend for your automobile's repairs, maintenance, insurance, and registration.
Avoid the hassles and waste of time, effort, and money in trying to resell your car.
Spare yourself from the headaches of paperwork.
Free up space in your garage.
Get an opportunity to work with a reputable Goodwill nonprofit.
Feel happy knowing that your car donation can transform lives.
The Types of Vehicles We Accept
Another great thing about Goodwill Car Donations is that we don't have preferences when it comes to vehicle donations. Whatever our donors are offering, we're almost always willing to accept them. We even take vehicles that are no longer in running condition.
To have an idea of the vehicle types we typically accept, check out this list:
Common cars: SUVs, sedans, trucks, buses, vans
Recreational vehicles: motorhomes, campers, travel trailers, popup trailers, hybrid trailers
Specialty vehicles: motorized wheelchairs, snowmobiles, golf carts, ATVs, riding lawnmowers, farm equipment
Motorcycles: dirt bikes, sports bikes, mopeds, scooters, touring bikes
Watercraft: jet skis, yachts, pontoon boats, motorboats, cruise ships, catamaran boats
Aircraft: private planes, helicopters
Uncertain about your car's qualification for our Stafford, Virginia car donations program? Feel free to have a chat with us at 866-233-8586. We would love to hear you out.

Give Your Old Car a Meaningful Purpose Today
Ready to help Goodwill transform the lives of the disadvantaged people in your community? Call us now at 866-233-8586 and join our Stafford, Virginia car donations program! We can't wait to collaborate with you!
Donate Your Vehicle Below
Takes less than 60 seconds!

Or Call 866-233-8586