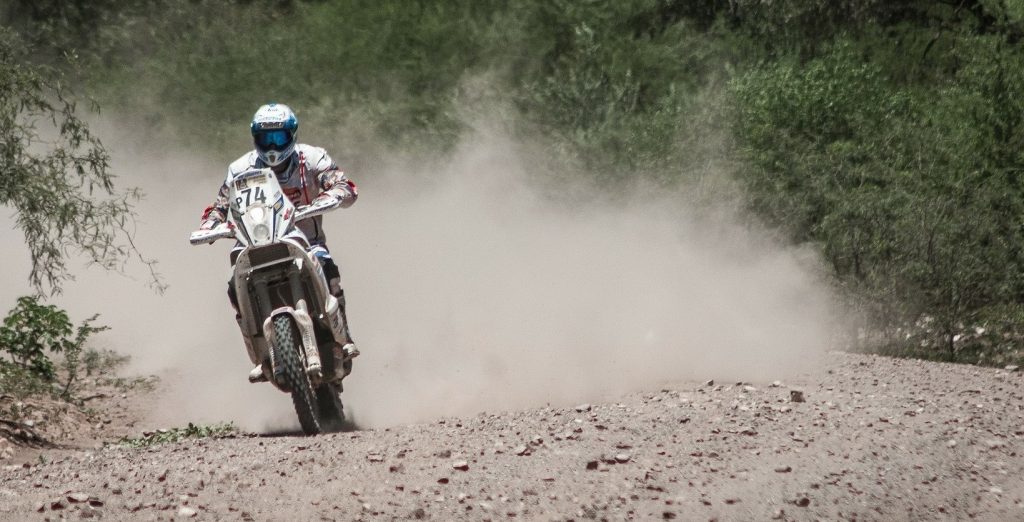 Palmetto, Florida Car Donations: You Have The Power to Transform Lives in Your City
Do you have a car stuck in your carport or driveway for ages now because its engine has conked out? Can't seem to find an easy way to get rid of it? Well, quit searching because the solution to your problem is right here! Donate it to us at Goodwill Car Donations through our Palmetto, Florida car donations program, and we'll solve your problem quickly and even give you plenty of rewards for your charitable deed.
While we relieve you of your problem, we will use your donated vehicle to help the men and women in your city who are struggling with poverty, disabilities, lack of skills, experience or education, and other obstacles to employment and a happy and successful life.
We will sell your vehicle and others donated to us through auction and use the proceeds to support the programs of the Goodwill organizations serving your area in Florida. These nonprofit organizations will use the funding to sustain their programs and deliver services such as:
Career development and counseling
Job training and placement
Job-link centers
Beyond jobs program
Family strengthening services
Youth services, including high school/high-tech, youth mentoring
School for students with developmental disabilities
Income-sensitive housing for senior citizens and people with disabilities
Vehicle assistance program
These programs and services will not only empower disadvantaged individuals to overcome their limitations, achieve their life goals, and ably support their families. As these once idle citizens become part of the American workforce, they will also contribute to the growth and progress of their community and the nation in general. And you will have a part in all these positive developments by simply donating a vehicle that you no longer need.
What You'll Get from Your Car Donation
Your participation in our Palmetto, Florida car donations program will undoubtedly provide invaluable assistance to the underprivileged people in your city. However, the benefits go both ways. You, too, will get to receive your own share of rewards! Here are some of them:
All Goodwill organizations are IRS-certified 501(c)(3) nonprofits, which means that you can claim tax deductions for all your vehicle donations to us. Since the tax deduction depends on the selling price of the vehicle being auctioned and since we make it a point to try and sell donated vehicles at their highest price ceiling, you can be sure to get the highest possible tax write-off.
We process everything for you.
We will do all the needed paperwork and everything else You won't lift a finger except to dial our number.
Everything is free, including the towing service.
You will not pay even a dime for anything, including your car's towing fee, which is on us.
You need not suffer the stress and the waste of time, effort, and money in trying to resell a vehicle yourself. We will professionally do all the reselling for you.
By donating your unneeded vehicle, you free yourself from the costs of repairs, maintenance, registration, and insurance.
Our Smooth and Speedy Car Donation Process
Since our donors are the lifeblood of our mission, we at Goodwill Car Donations treat them with special care and attention. We've designed our Palmetto, Florida car donations program with the convenience of our donors uppermost in our minds. As such, our three-step car donation process is marked by simplicity, quickness, and efficiency. Moreover, our donors get to receive great rewards, including a top tax deduction, for their charitable contribution.
Here's a brief guide to our car donation process:
First step: Reach out to us.
You begin the donation process by calling us at our toll-free 24/7 hotline 866-233-8586 or filling out our online donation form, which you can find on all pages of our website, including this page. Tell us relevant details about yourself and the vehicle you're donating.
Second step: We haul off your vehicle.
We'll schedule your vehicle's pickup and towing based on your preferred date and time or as early as a day or two after your call to us. We can pick up your vehicle wherever its located in the country. We'll assign a professional towing company to handle the job.
Third step: You receive your tax deduction receipt.
We will deliver your vehicle to one of the best auction houses in the city. We will do everything to get the highest price possible for your vehicle that approximates its fair market value. After your vehicle is sold, we will send you by mail your 100-percent tax-deductible sales receipt showing your car's final selling price. The amount will serve as the basis of your tax deduction claim when you file your itemized federal income tax return for the next tax-filing season.
If you have questions regarding our Palmetto, Florida car donations program, give us a call anytime at 866-233-8586. You can also contact us online or visit our FAQ's page for more details.
The Vehicle Types You Can Donate
You can donate to Goodwill almost all types of vehicles regardless of their age or condition. We accept even vehicles that cannot be driven anymore due to missing or defective parts.
However, a vehicle in good shape and in good running condition will be easier for us to sell and will fetch a bigger selling price, which means bigger funding for our programs, more aid for our beneficiaries, and a bigger tax deduction for you.
Here are some of the vehicle types we accept in our Palmetto, Florida car donations program:
General vehicles: cars, SUV, trucks, vans, minivans, motorcycles
Specialty vehicles: farm equipment, golf carts, riding lawn mowers, motorized wheelchairs, ATVs
Fleet vehicles: passenger vans, cargo vans, buses
Recreational vehicles: travel trailers, campers, 5 wheelers, toy haulers, motorhomes
Watercraft: fishing boats, sailboats, motorboats, pontoon boats, jet skis, yachts
Aircraft: private planes, helicopters
Transform Lives Now!
Using just your old car as a tool, you have the power to transform the lives of the disadvantaged people in your neighborhood and city. Call us at 866-233-8586 and take part in our Palmetto, Florida car donations program now!