Mansfield, Texas Car Donations: Uplift Lives in Your Community
Did you know that a single vehicle contribution to our Mansfield, Texas car donations program can be capable of uplifting the lives of the impoverished and disadvantaged people in your community?
It only takes a noble heart, an unneeded vehicle, and a willingness to join Goodwill Car Donations to do something good for the needy people around you.
For over a century, Goodwill has been working to improve the living conditions of people in the grip of poverty, disability, joblessness, and other factors limiting their capabilities. It has always been our goal to help them become self-reliant and productive citizens of our country.
We will auction off your donated vehicle and use the proceeds to fund the programs of the Goodwill nonprofit organization covering your area. These programs provide the underprivileged members of your community with free services such as job training and placement, mentoring, career development, youth employment, disability benefits support, and other community-building solutions.
These programs equip the disadvantaged men and women in your community with the right skills and knowledge, enabling them to overcome their limitations and harness their full potential to break from poverty.
Thus, your old car will become a life-transforming instrument that will benefit families, your community, yourself, and the entire country!
A Donation Process to Enjoy
Donating a car doesn't have to be complicated and burdensome. At Goodwill, we've made things a whole lot easier for those interested in taking part in our Mansfield, Texas car donations program. Consider yourself really lucky as we will be the ones to do all work in the processing of your donation, including all the required paperwork, the free towing service, putting your vehicle on the auction block, and sending to you your sales receipt. All you have to do is give us a call, telling us your intent to donate a vehicle to us.
To give you an idea of our fast, simple, and convenient vehicle donation process, here's a brief guide:
You get in touch with us.
Contact us once you're ready to surrender your old automobile to us. You can either give us a quick call at our toll-free 24/7 hotline 866-233-8586 or fill out our online donation form, which you can find on every page of our website. Provide us with relevant details about your vehicle, including its model, make, vehicle identification number, mileage, availability of a title, and working condition (whether running or non-running).
We take your vehicle away.
Good news: You don't have to wait for so long, as our tow truck normally arrives a day or two after you informed us of your donation offer.
Better news: You don't need to be around when towing takes place (just remember to leave your vehicle's title and keys behind!)
Best news: You won't be spending a single dime for the towing service!
We sell your donated car.
We auction off your donated vehicle, with the proceeds going straight to the Goodwill organization serving your community. A few days after the sale of your vehicle, we mail you your 100-percent tax-deductible sales receipt. Be sure not to lose this important paper since you'll need this to claim your tax deduction when you file your itemized federal income tax return for the next tax-filing season.
That sums up our entire donation process! If you have questions, feel free to ask us at 866-233-8586 or contact and send us a message online. You can also check out our FAQs page.
The Vehicles You Can Donate to Goodwill
Goodwill Car Donations is not picky when it comes to vehicle donations. Offer us any type, form, or brand of any vehicle and we'll be glad to accept it as your contribution to our Mansfield, Texas car donations program. Moreover, we accept vehicles regardless of their age or working condition, which means we can accept even non-running vehicles, even those with scratches, dents, and missing or defective parts.
We are very much open to multiple vehicle donations. If you're planning to empty your garage completely, go ahead and transfer them to us! You'll also get multiple tax deductions!
We usually take vehicles such as the following:
Common cars: sedans, classic cars, sports cars, convertibles, SUVs, box cars
Recreational vehicles: motorhomes, travel trailers, pop-up trailers, campers, hybrid trailers
Fleet vehicles: buses, vans, trucks, minivans
Specialty vehicles: riding lawnmowers, golf carts, motorized wheelchairs, ATVs, snowmobiles, farm equipment
Motorcycles: dirt bikes, scooters, sports bikes, mopeds, touring bikes
Watercraft: cruise ships, catamaran boats, jet skis, yachts, pontoon boats, sailboats, motorboats
Aircraft: private planes, helicopters
Unsure if we'll accept your flood-damaged vehicle for our Mansfield, Texas car donations program? Tell us your concern by calling us at 866-233-8586. As long as the vehicle you're donating is not abandoned or stolen, there's a great chance we'll accept it.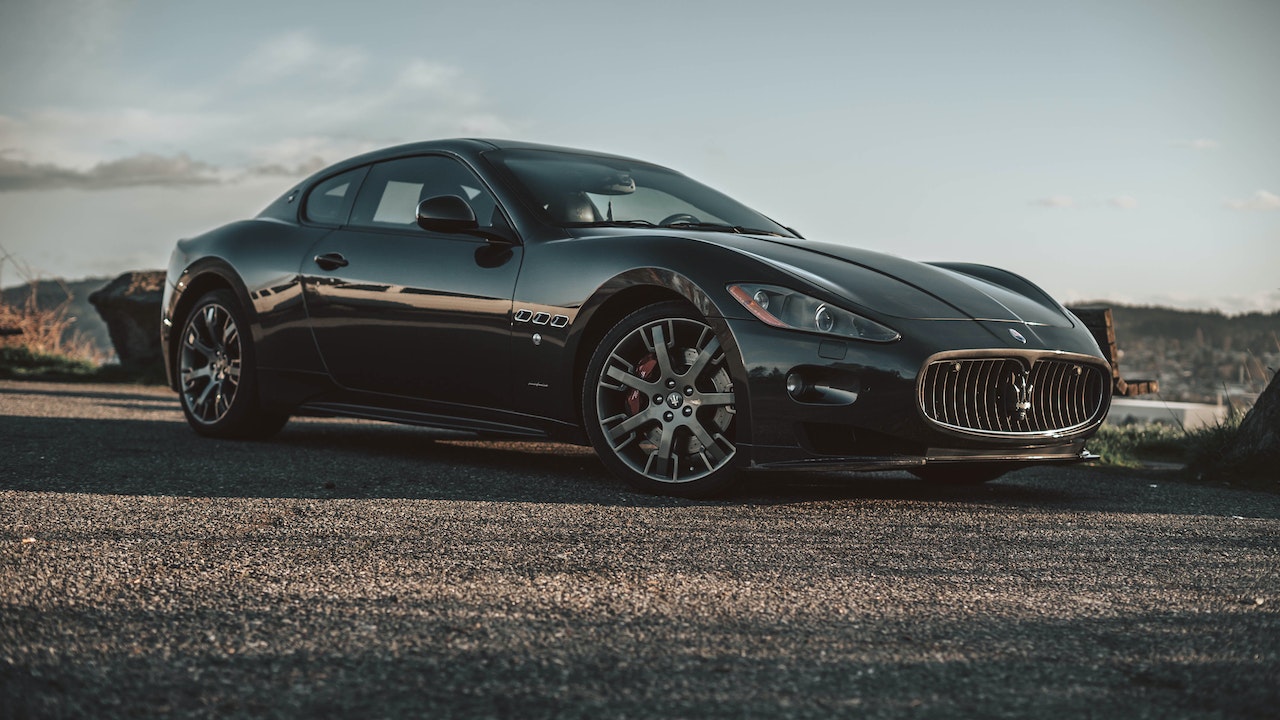 Photo
by
Nicholas Espinosa
under
Pexels License
Receive Your Perks from Goodwill
If you're still on the hunt for a quality car donation program in Mansfield, Texas, we'd like to tell you that we just might be what you've been looking for all along. Apart from our seamless and hassle-free donation process, we offer generous donors like you with a number of wonderful rewards. Who says you can't benefit from your own charitable work?
By donating your classic beetle or motorbike to our Mansfield, Texas car donations program, expect these perks to come your way:
Receive maximized tax deduction
Get free towing services whenever you like and wherever you are.
Avoid wasting your time, effort, and money in trying to sell your old car.
Avoid the headaches of paperwork.
Gain freedom from paying for your vehicle's repairs, maintenance, registration, and insurance fees.
No need to negotiate with people you hardly know.
No need to reveal your personal information to anyone.
Feel joyful, knowing that you'll help transform lives with your car donation.
Build a Positive Future for Your Neighbors Now!
It's time to play the part of a hero in your community. Turn your clunker into a life-saving tool now by donating it to Goodwill! Call us at 866-233-8586 and take part in our Mansfield, Texas car donations program!