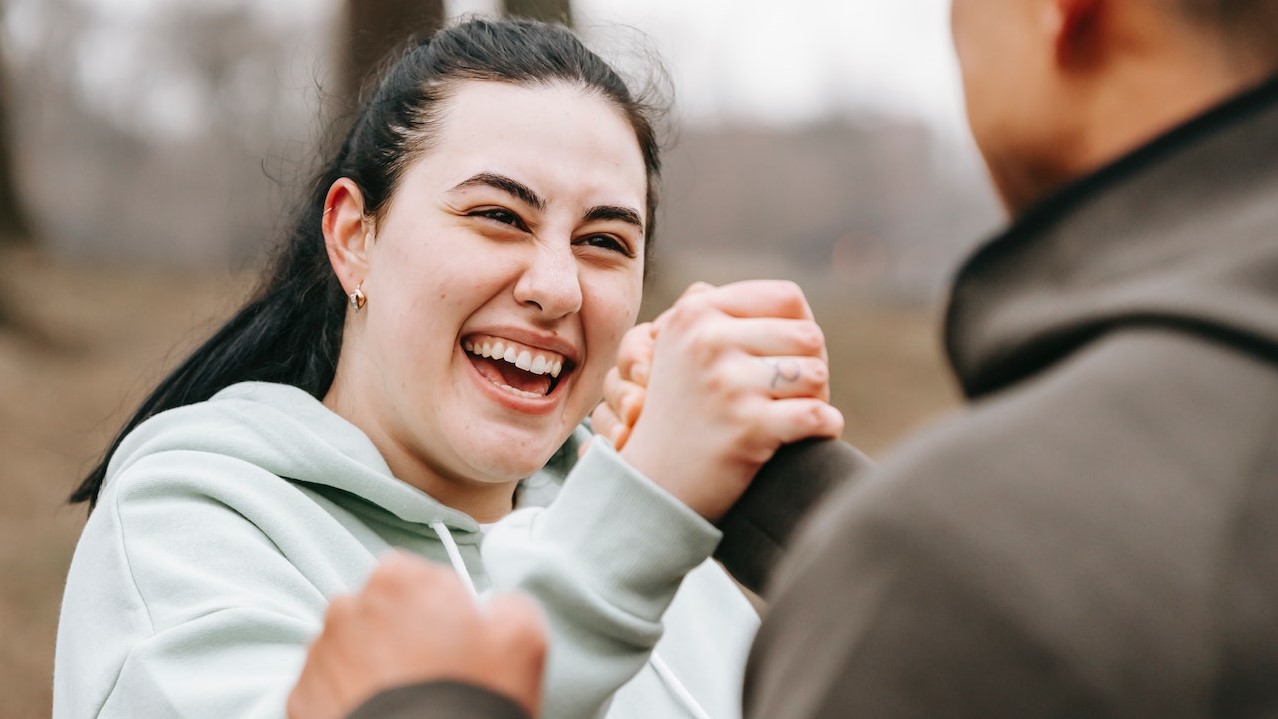 Photo by Andres Ayrton under Pexels License
Empower Underprivileged People in Your Community Through Lynn Haven, Florida Car Donations
If you've long wanted to help the underprivileged people in your community in a substantial way, we are here to make this happen. Take part in our Lynn Haven, Florida car donations program and see for yourself how we transform your old and unwanted car into a tool to empower people with knowledge and skills that will enable them to find gainful employment for the good of all.
We at Goodwill Car Donations will sell your donated vehicle through auction and use the proceeds to fund our ongoing programs that provide job training, employment services, and other critical community-building support services. These programs enhance the dignity and quality of life of their beneficiaries as well as their families. They bolster communities, remove barriers to success, and enable your needy fellowmen to reach their full potential by harnessing their new-found skills and knowledge.
Your old and unwanted car can help achieve all of these things.
How to Join Lynn Haven, Florida Car Donations
We assure you ease, convenience, and a rewarding experience when you participate in our Lynn Haven, Florida car donations program. Here is how it's done:
You have two options to choose from in kick-starting your donation process. You can either fill our online donation form, which you can find on the right side of this page, or call us at 866-233-8586. Whichever option you choose, you will need to provide your phone number and email address and your car's details (year, make, model, mileage, and VIN). Tell us also about your car's condition (whether it's running or not running) and if you have the title with you.
In case you can't find your car's title anymore or you have other title-related issues, tell us and we'll help you settle those issues quickly.
After verifying the information you shared, we'll schedule your car's pickup based on your preferred date, time, and location.
The truck from the licensed towing company that we assigned for the job will be at the designated pickup location on schedule. Before the driver tows your car, he will give you a tow receipt. It's a document that will allow you to de-register your vehicle with the local DMV and cancel its insurance coverage.
The tow truck will deliver your car to one of the best auction houses in the city where it will be sold. After your car is sold to the highest bidder, we will send you a letter of acknowledgment together with your car's 100-percent tax-deductible sales receipt. You will receive within 30 days following the sale of your car. The receipt will show the final selling price of your car. This will serve as the basis of your tax deduction claim when you file your itemized income tax return for the next tax-filing season. Keep the receipt since you will have to attach this to your tax return forms.
If you have questions about our Lynn Haven, Florida car donations program, call us at 866-233-8586. You can also check out our FAQ's page to learn more about Goodwill Car Donations.
The Types of Vehicles We Accept for Donation
Another good reason for joining our Lynn Haven, Florida car donations program is that we are open to virtually all types of vehicles. We accept vehicles that are not in good running condition or not running at all. If the vehicle you're donating has scratches and dents and a few minor missing parts such as a couple of taillights, we'll still gladly accept it.
However, donating a vehicle that is in fairly good shape is better for both of us since we can sell it at a much higher price. This means more funds for our programs and a bigger tax deduction for you.
Keep in mind that we cannot process for donation vehicles that are in horrible shape such as wrecked cars or heavily damaged ones because they hold little or no value at all.
The same goes for vehicles that are stolen or abandoned. These vehicles may have titles, but they are obviously not yours, so you can't donate them. If you see vehicles like these in your neighborhood, report them immediately to your local law enforcement authorities.
Meanwhile, here are the common types of vehicles we accept for donation:
Cars: sedans, convertibles, hatchback, coupe, hybrid or luxury cars, SUVs, vans, crossovers, family minivans
Motorcycles: cruisers, scooters, big bikes, choppers
Specialty vehicles: RVs, campers, ATVs, 4x4s, trailers, riding lawn mowers, snowmobile, motorized wheelchair
Fleet vehicles: trucks, vans, buses
Non-commercial boats and planes: yachts, sailboats, pontoon boats, jet skis, private jets, personal aircraft, and helicopters
Photo
by
Алексей Игнатов
under
Pexels License
What You Get From Donating Your Car
Participating in our Lynn Haven, Florida car donations will not only provide you with a convenient opportunity to extend significant assistance to the less fortunate people in your community. Your car donation will also allow you to receive tons of advantages as well such as:
Get a substantial tax deduction.
Enjoy our quick, easy, and rewarding donation process.
Get rid of an old, unwanted car without paying a single dime.
You don't need to stress yourself over paperwork—we do that for you.
Enjoy fast and free towing services.
Regain space in your garage, driveway, or backyard.
No more needless expenses such as car registration and insurance payment.
You don't have to waste your time, effort, and money in looking for potential buyers.
Make Your Move Now!
Are you ready to take part in our Lynn Haven, Florida car donations program? If you are, let us know right away. Send us a message or call us at 866-233-8586 to get started with your car donation!