Haltom City, Texas Car Donations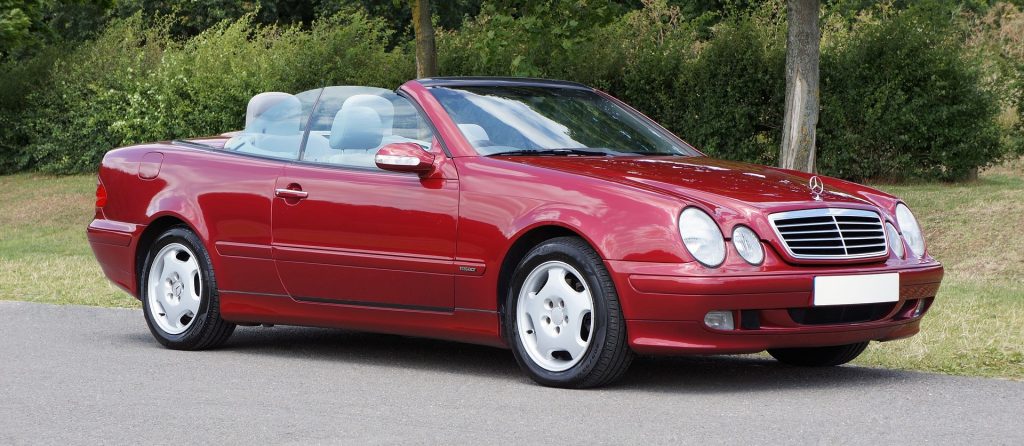 Haltom City, Texas Car Donations: Be a Local Hero!
Did you know that you can be a local hero when you contribute to our Haltom City, Texas car donations program? By donating an old or idle automobile, you make it possible for thousands of suffering Americans to receive the assistance they need.
Goodwill Car Donations has been operating for over a century, supporting our nonprofit organizations that cater to the needs of poor families and jobless citizens. For those who want to support our cause, we only ask one thing: Donate a vehicle.
Whether it's a car that no longer runs or a boat barely used by your family, we'll be really happy to accept it. Once donated to our Haltom City, Texas car donations program, a vehicle becomes a source of financial support for us at Goodwill. We sell donated vehicles at auction and use the proceeds to finance our community-focused projects that deliver services such as job training and mentoring, employment, critical community-building support, barrier-free housing for the disabled, and a whole lot more.
Our Short and Simple Donation Process
Are you searching for a car donation program in Haltom City, Texas that you can fully trust? Goodwill Car Donations is here for you!
If there's one thing our donors love about us, it's the fact that we prioritize their needs before ours. Stress is something you won't experience as we ourselves will handle almost everything in the donation process—from your car's free towing to your tax deduction papers. Just tell us about your decision to team up with us, and you can count on us to take care of the rest.
To give you an idea what it's like to take part in our Haltom City, Texas car donations program, we've prepared a quick guide:
Get in touch with us.
You may either call us at 866-233-8586 or fill out our online donation form. Provide us with specific details about the vehicle you plan to donate as well as the date, time, and place you prefer for its pickup.
We haul your car away.
Towing normally takes place a day or two after you contacted us. There's no need for you to be around during the pickup for as long as you let us get hold of your car's title and keys. Also, expect to receive a tow receipt from our driver before he leaves with your towed vehicle. This receipt releases you from all liabilities on your car from that point onward, allowing you to cancel your car registration and insurance coverage.
Get your tax deduction receipt.
We auction off your car donation and use the proceeds to support the Goodwill organization covering your area. Expect your 100-percent tax-deductible sales receipt in your mailbox a few days after your car is sold. Be sure to keep the receipt with you since you'll need it to claim your tax deduction when you file your itemized federal income return the next tax-filing season.
That concludes our donation process! Like the sound of it? If so, give us a call at our toll-free 24/7 hotline 866-233-8586 now! Eager to learn more about us? Our FAQs page is there for a reason. Check it out by clicking this link. You can also contact and send us a message online through this link.
The Joys of Donating a Vehicle to Goodwill
Choosing to collaborate with us at Goodwill is a decision you will never regret. Not only will your donated vehicle be instrumental in transforming countless lives in your area; the benefits you will receive for your charitable act will also bring a wide smile on your face.
Expect these amazing benefits to come your way once you donate to take part in our Haltom City, Texas car donations program:
Receive a maximized tax deduction.
Go through a quick, convenient, and cost-free donation process.
Get free towing services at your own convenience.
Avoid the hassles and costs of selling a used vehicle.
Save money that you would otherwise spend for your vehicle's repairs, maintenance, registration, and insurance.
Free up space in your garage, yard, or driveway
Have a sense of fulfillment knowing you'll make a difference in the lives of poor, disabled, jobless, and other disadvantaged people in your community.

The Vehicle Types We Accept at Goodwill
Got an old car or truck that hasn't been running for years? Don't know what to do with it anymore? Here's a great idea: Hand it over to our Haltom City, Texas car donations program!
Yes, we accept even non-running vehicles as donations, so there's certainly no reason for you to be hesitant in donating your clunker to us. As for the types and models of vehicles, we don't really have a certain preference. As long as they're not stolen or abandoned, we'll welcome them with open arms.
Please be ready with your vehicle's title when you offer us your donation. In case you've misplaced it, just let us know as soon as possible so we can help you obtain a duplicate of your title.
So, what vehicles do we normally accept for donation at Goodwill? Find out below:
Common cars: SUVs, sedans, compact cars, convertibles, sports cars
Motorcycles: dirt bikes, sports bikes, mopeds, cruisers, touring bikes, scooters
Fleet vehicles: buses, vans, minivans, trucks, ambulances
Recreational vehicles: motorhomes, travel trailers, campers, popup trailers, five wheelers
Watercraft: sailboats, catamaran boats, cruise ships, pontoon boats, jet skis, yachts
Aircraft: helicopters, private planes
Specialty vehicles: motorized wheelchairs, riding lawnmowers, tractors, snowmobiles, golf carts, ATVs
If you still have doubts about your automobile's eligibility for our Haltom City, Texas car donations program, call us at 866-233-8586. Tell us what's bothering you about it, and we'll let you know our decision. We seldom decline an offered car donation, so there's a huge chance we'll take your offer.
Transform Lives Today!
It only takes a couple of minutes of your time to do something that would immensely benefit the less fortunate people in your community. Call us at 866-233-8586 and participate in our Haltom City, Texas car donations program. We can't wait to transform lives with you!
Donate Your Vehicle Below
Takes less than 60 seconds!

Or Call 866-233-8586