Photo by Adrian N under Unsplash License
Help Uplift Lives in Your Community Through Chantilly, Virginia Car Donations
The impoverished and disadvantaged individuals and families in your community can get the support they badly need when you donate your old and unwanted car to our Chantilly, Virginia car donations program. By working hand-in-hand with us, you'll make it possible for these people to earn a decent living and start rebuilding their lives.
Goodwill Car Donations has a lifelong goal of providing a better future for Americans struggling from unemployment, poverty, physical and mental disabilities, and other obstacles to a good life.
Any vehicle that you donate to our Chantilly, Virginia car donations program will become a source of funding for the nearest Goodwill organization in your area. We auction off all vehicles donated to us and use the proceeds from the sale to fund our programs that provide job training and placement services, mentoring, career development, youth employment, disability benefits support, and other related services.
Experience a Quick and Efficient Donation Process
By taking part in our Chantilly, Virginia car donations program, you'll get rid of an unwanted vehicle for free and with no hassle whatsoever. As a matter of fact, we'll handle everything for you once you initiate your car donation process by contacting us. From the processing of your papers to your car's free towing, to the mailing of your tax-deductible sales receipt, you can definitely count on Goodwill to take care of all the responsibilities involved in the donation procedure.
To give you a better idea of the quickness, simplicity, and convenience of our car donation process, here's a brief three-step guide:
First step: You contact us.
Either give us a call at our toll-free 24/7 hotline 866-233-8586 or fill out our online donation form, which you can find on the right side of this page. Tell us your contact details and your car's make, model, mileage, VIN, title availability, and running condition. We'll call you back after verifying the information you shared with us. We'll then ask you when and what time you would like us to get your car and where it's located.
Second step: We haul your vehicle away.
At the earliest, our tow truck arrives a day or two after your initial call. If you can't be around during the pickup, just leave your car keys and title inside the vehicle so that the tow truck driver can easily find them. The driver will give you or your designated representative a towing receipt. This acknowledges your car donation and lets you cancel your car's registration and insurance coverage.
Third step: Receive your tax-deduction receipt.
We collect funds by auctioning off your donated vehicle. Within 30 days after your vehicle is sold to the highest bidder, we'll send you a 100-percent tax-deductible sales receipt. This receipt serves as your ticket in claiming your tax deduction, so be sure not to lose it!
That's it! With a donation process as convenient and hassle-free as this, it would make perfect sense for you to donate your unneeded vehicle to us at Goodwill. Find out more about us and our vehicle donations process by visiting our FAQs page.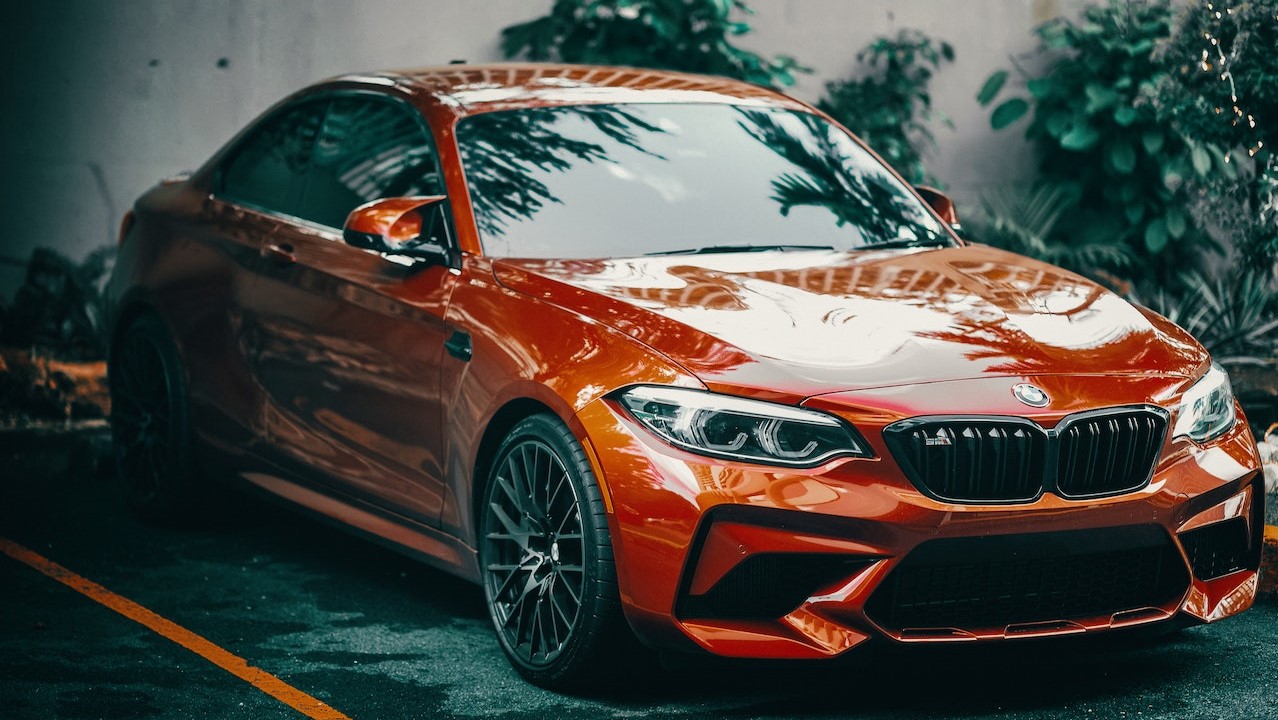 Photo
by
Luis Moya
under
Pexels License
Reasons to Choose Goodwill Car Donations
The simplicity and convenience of our donation process is one of the many reasons why we're receiving more and more car donations. It's all pluses and no minuses when you take part in our Chantilly, Virginia car donations program.
Here are the other rewards that await you as our car donor:
Get a maximized tax deduction.
Get rid of your unwanted clunker at zero cost
Avoid the headaches of paperwork
Save money when you stop paying for your car's repairs, maintenance, registration, and insurance
Free towing at a time and place of your choice
Spare yourself from the hassles of selling a used car
Provide more space for your garage, yard or driveway
Get the chance to work with Goodwill, a renowned nonprofit parent organization that has been serving the American people for over a century now
Feel happy knowing that your car donation will make a huge difference in the lives of disadvantaged Americans
The Vehicle Types We Accept for Donation
Goodwill Car Donations is open to pretty much all types of vehicles and in whatever condition they are in, whether in good running condition or not running at all. There's no need for you to be embarrassed about donating an old and beat-up clunker. As long as we see that there's still value in the vehicle you're donating, we'll be more than glad to have it with us in our Chantilly, Virginia car donations program.
We accept common vehicles such as sedans, trucks, SUVs, buses, and vans. We also take recreational vehicles like campers, motorhomes, travel trailers, pop-up trailers, and hybrid trailers. As for motorcycle donations, we accept sports bikes, dirt bikes, mopeds, and scooters.
You can also make boat and plane donations. You can donate jet skis, pontoon boats, yachts, cruise ships, and catamaran boats. For specialty vehicles, we accept ATVs, motorized wheelchairs, riding lawnmowers, golf carts, and snowmobiles.
If you're quite uncertain about your car's present state, feel free to talk to us about it. Since we rarely refuse a donation, there's a good chance we'll accept it.
Start Building Hope with Us Now!
Do you think it's time to retire your old sedan and use it for a meaningful cause? Hand it over to our Chantilly, Virginia car donations program now! Call us at 866-233-8586 now!