Tallahassee, Florida Car Donations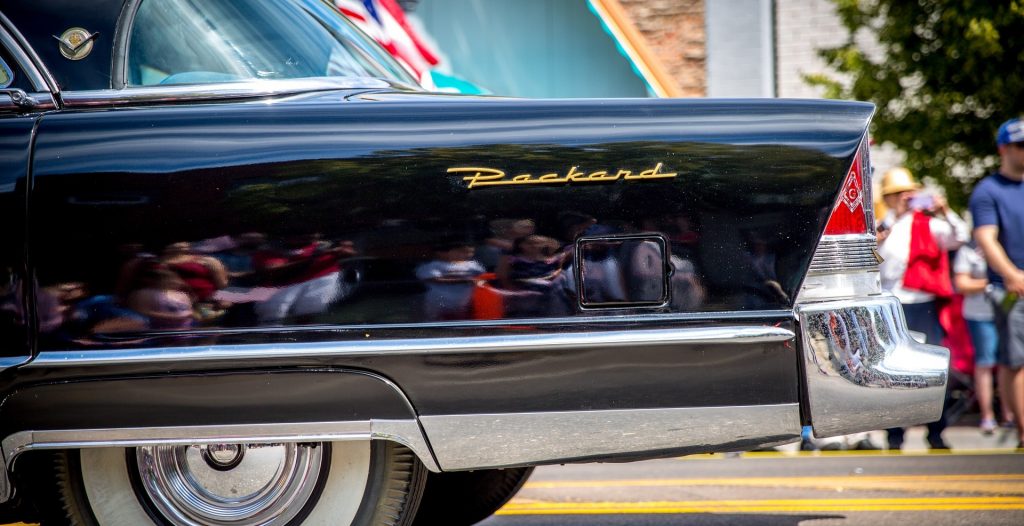 Tallahassee, Florida Car Donations: Help Provide Jobs to Empower Disadvantaged Folks in Your City
Your old car may mean nothing much to you now. It may appear to you as just a pile of metal and circuitry waiting to be disposed of. However, don't dump it in the junkyard just yet! We at Goodwill Car Donations can still make something wonderful out of it. Donate it to our Tallahassee, Florida car donations program, and we'll show you how we turn garbage into gold!
Once we receive your donated car, we will sell it through auction and use the proceeds to fund our various anti-poverty programs for the benefit of jobless residents of your city, including veterans, persons with disabilities, senior citizens, out-of-school youth, and other individuals who are unable to find jobs for lack of skills and qualifications. Our programs will provide essential services such as job training and placement, mentoring, career development, youth employment, disability benefits support, and other community-building initiatives.
All these programs seek to provide valuable skills and knowledge to all disadvantaged individuals so they can find decent jobs that can provide them with a steady source of income, thus becoming self-sufficient and productive members of our society. They will eventually contribute to strengthening our nation's workforce, thereby bolstering our nation's economy.
You can help create all these positive developments with just one car donation—one vehicle that you don't even need anymore.
The Benefits You'll Get from Your Car Donation
When you join our Tallahassee, Florida car donations program, you will not only be giving vital assistance to your less fortunate fellow citizens. Great deeds beget great rewards. For supporting our cause and extending a helping hand to the underprivileged people in your city, you entitle yourself to the following benefits:
Receive a top tax deduction.
Experience our quick and stress-free donation process without spending a single dollar.
Get free and fast towing service on the date, time, and place of your own choice.
Stop paying needlessly for your car's repairs, maintenance, registration, and insurance.
Avoid the hassles and headaches of paperwork.
Avoid wasting your time, effort, and money in trying to sell a used car.
Regain space in your garage to house your new car.
Feel the joy of knowing that your unwanted vehicle will help improve the living conditions of impoverished families in your city.
How to Make a Goodwill Car Donation
If you're looking for a reliable and trustworthy car donation program in Tallahassee, Florida that offers the highest standards of service, you need not look any further because we are here.
For over a hundred years now, Goodwill has helped millions of Americans lift themselves up from poverty through our employment-focused humanitarian mission. Through those long years, we have perfected our car donation process, making it efficient and super convenient for our donors.
When you participate in our Tallahassee, Florida car donations program, we'll see to it that you'll have a great time, encountering no rough spot in the donation process. All you have to do is initiate the process by contacting us. From there, everything else—from the processing of your papers to the free towing of your car to the delivery of your tax receipt—will be our responsibility.
You can contact us either by calling our toll-free 24/7 hotline at 866-233-8586 or filling out our online donation form, which you can find on the right side of this page. Just tell us your name, phone number, and email address plus some details about your car such as its make, model, mileage, and VIN.  Tell us if you are in possession of its title and give a brief description of your car's condition.
We'll call you back after verifying the information you gave. We'll then ask you your preferred date, time, and place for picking up your vehicle. We'll arrange with a licensed towing company in your area to handle the job. The cost of towing services is not cheap, but you won't pay even a dime since the towing fee is on us.
The towing company can haul away your car as quickly as 24 or 48 hours after your initial call to us. Before the tow truck leaves with your car onboard, the driver will give you a towing receipt. This document releases you from all liabilities on your donated car from that point onward. It also grants you the right to cancel your car's registration and insurance coverage.
We'll send your car to the best auction house in the city, refurbishing it a bit to make it more appealing to buyers so it can fetch a good price. Within 30 days following the sale of your car, we'll send by mail your 100-percent tax-deductible sales receipt. Don't lose this piece of paper since you'll need it in claiming your tax deduction. The selling price of your car as printed on the receipt will serve as the basis of your tax deduction claim when you file your itemized federal income tax return for the next tax-filing season.
If you have questions regarding our Tallahassee, Florida car donations program, feel free to call us at 866-233-8586. You can also visit our FAQ's page or send us a message online.

The Types of Vehicles We Accept for Donations
Unlike other organizations offering car donation programs, Goodwill is not very discriminating when it comes to the types and conditions of the vehicles being donated. In fact, we accept even vehicles that cannot be driven anymore.
Here are the common and uncommon vehicles we accept in our Tallahassee, Florida car donations program:
Common vehicles: cars, trucks, minivans, buses, SUVs, fleet vehicles
Watercraft: pontoon boats, motorboats, jet skis, catamaran boats
Aircraft: private helicopters and planes
Specialty vehicles: motorized wheelchairs, snowmobiles, ATVs, riding lawnmowers, golf carts
Motorcycles: scooters, mopeds, dirt bikes, sports bikes
Recreation vehicles: motorhomes, campers, travel trailers, fifth wheelers
Join Us in Our Mission
By donating your car to us, you will play a key role in our mission to improve the living conditions of the disadvantaged folks in your city. Call us at 866-233-8586 and take part in our Tallahassee, Florida car donations program now!
Donate Your Vehicle Below
Takes less than 60 seconds!

Or Call 866-233-8586