Photo by Thirdman under Pexels License
Richmond, Indiana Car Donations
If you want to get rid of an old car that's been stored in your garage for far too long, consider donating it to Goodwill Car Donations through our Richmond, Indiana car donations program. This is the best option for clunker owners who aren't willing to sink more of their money into vehicles that constantly need repairs and maintenance. Donating your vehicle to us means conveniently getting rid of it without the hassle and the cost!
When you donate a car to us in Richmond, Indiana, we'll sell it via auction and transfer the proceeds directly to the Goodwill organizations in your area. These IRS-certified 501(c)3 nonprofit organizations cater to persons with disabilities and other disadvantages, providing them with essential services such as skills and job training, career development and placement, scholarships, youth employment, livelihood assistance, disability benefits, and other community-building support services.
Thanks to your vehicle donation, they can find gainful employment and sources of livelihood that can enable them to harness their full potential, break free from poverty, and gain financial independence.
Aside from the fact that you'll be getting your hands off a vehicle that you no longer need, you'll make Richmond, Indiana a better place for everyone.
What You May Not Know About Richmond
Located in the eastern part of central Indiana, the city of Richmond is known to be one of the most diverse antiquing destinations in the Midwest with over 1,200 antique shops at its famous Antique Alley. If you're in the mood for a little history lesson, Richmond's rich and bountiful history won't disappoint. At the Levi Coffin House, which is also called the Grand Central Station of the Underground Railroad, you'll learn about the 2,000 fugitive slaves who moved north toward their freedom.
Although this information may not really be new to you, what you may not know is that according to the United States Census Bureau, Richmond was home to about 35,353 people when the bureau made its most recent population estimates in 2018. Furthermore, the Census Bureau confirmed that 16.4 percent of its residents who were under the age of 65 at that time had some form of disability while 23.4 percent of them were identified as persons in poverty.
Just like other cities in the U.S., Richmond matters to us at Goodwill Car Donations, and we want to make sure that those who are struggling to overcome barriers to a life of financial freedom will receive the assistance they need to get back on their feet. If you want to help us reach out to more needy folks in your local area or if you need more information about our Richmond, Indiana car donation program, don't hesitate to get in touch with us at 866-233-8586 or send us a message online. You may also want to check out our FAQs page for more information.
Why Donate Your Clunker to Goodwill Car Donations?
If you're still on the fence about donating your unwanted vehicle to us, perhaps this list of reasons for doing so would change your mind:
Donating is the fastest and most convenient way to get rid of a vehicle that you no longer want or need.
You'll save yourself from all the trouble that's associated with selling a used vehicle on your own.
We won't require you to spruce up your vehicle before you donate it to us because we're willing to take it as it is – even if it needs a few repairs.
Since nearly all vehicle types are acceptable to us, you're free to donate to us any unneeded vehicles that you have.
Towing is free, and you don't even have to be present at the site during the pickup for as long as you can tell us where we can locate your car keys and title inside the vehicle.
As soon as you get your towing receipt, you're free to cancel the insurance coverage of your vehicle and have it de-registered at your local DMV.
You can claim the maximum tax deduction when you file your itemized federal income tax return in the next tax season.
Donating a Vehicle to Us is Extremely Easy!
By this time, you've probably decided to take part in our Richmond, Indiana car donations program. If so, you'll be pleased to know that our donation process is as easy as pie. Aside from the fact that it's seamless, our team of specialists is always ready to offer their assistance so that you'll have nothing but a pleasant giving experience to remember after you made your donation.
Here's how you can donate your vehicle to Goodwill Car Donations:
Let us know of your intention to donate a vehicle to us. Provide us with the necessary information about you and your car by filling out our secure online donation form. Tell us your contact details and your car's year, make, model, mileage, etc. If you prefer to donate your vehicle over the phone, feel free to call us at 866-233-8586.
Second, schedule your vehicle's pickup.
Next, we'll schedule your vehicle's 100-percent FREE pickup based on the time, date, and place of your choice. On the appointed day, a tow truck will haul off your car at no cost to you. Upon acceptance of your donated vehicle, we'll hand you a towing receipt, which releases you from all liability from the point forward.
Third, receive your tax-deductible receipt.
We'll have your car auctioned off in one of the best auction houses within our nationwide network of vehicle liquidation vendors. Once it gets sold for the highest price possible, you'll receive your 100-percent tax-deductible sales receipt via mail.
You Can Donate These Types of Vehicles
At Goodwill Car Donations, we're willing to accept almost any type of vehicle in whatever condition it may be in – as long as it's not abandoned or stolen.
Check out this list of the various vehicle types that we welcome in our Richmond, Indiana car donations program:
Cars: sedans, compact cars, coupes, luxury cars, convertibles, hybrids, sports cars
SUVs: compact, mid-size, full-size, crossover versions
Vans: cargo vans, passenger vans, family vans, minivans
Trucks: mobile cranes, garbage trucks, refrigerator trucks, tank trucks, dump trucks, extended cabs, box trucks
RVs: toy haulers, folding and tent trailers, hybrid trailers, travel trailers, motorhomes, campers
Fleet vehicles: limousines, buses, minivans, vans, taxis, ambulances
ATVs: three-wheelers, four-wheelers
Motorcycles: scooters, mopeds, choppers, touring bikes, sports bikes, dirt bikes, off-road bikes, cruisers
Specialty vehicles: motorized wheelchairs, ATVs, golf carts, snowmobiles, riding lawnmowers
Work vehicles: landscaping vehicles, tractors, farm equipment, construction vehicles
Aircraft: gliders, noncommercial planes, helicopters
Water vessels: cruise ships, yachts, pontoon boats, catamarans, tugboats, sailboats, speedboats, fishing boats, motorboats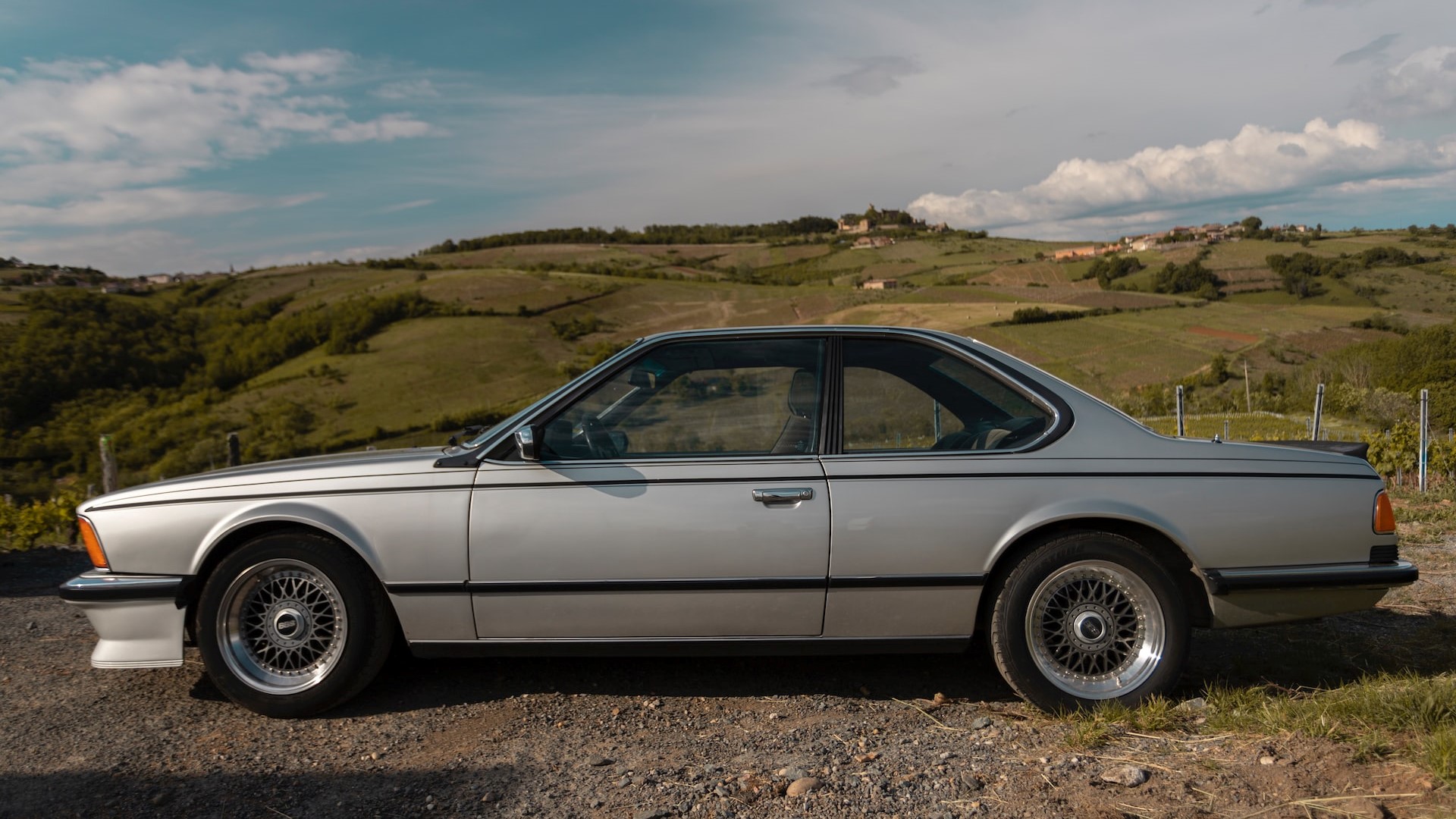 Photo
by
Maxime Agnelli
under
Unsplash License
Give Hope Today!
When you give away a clunker to Goodwill Car Donations, you give hope to the less fortunate people in your area. Your donation can transform their lives. Participate in our Richmond, Indiana car donations program today by calling us at 866-233-8586 or filling out our online donation form now!