Tips/Guide for Winter Bicycling Commuting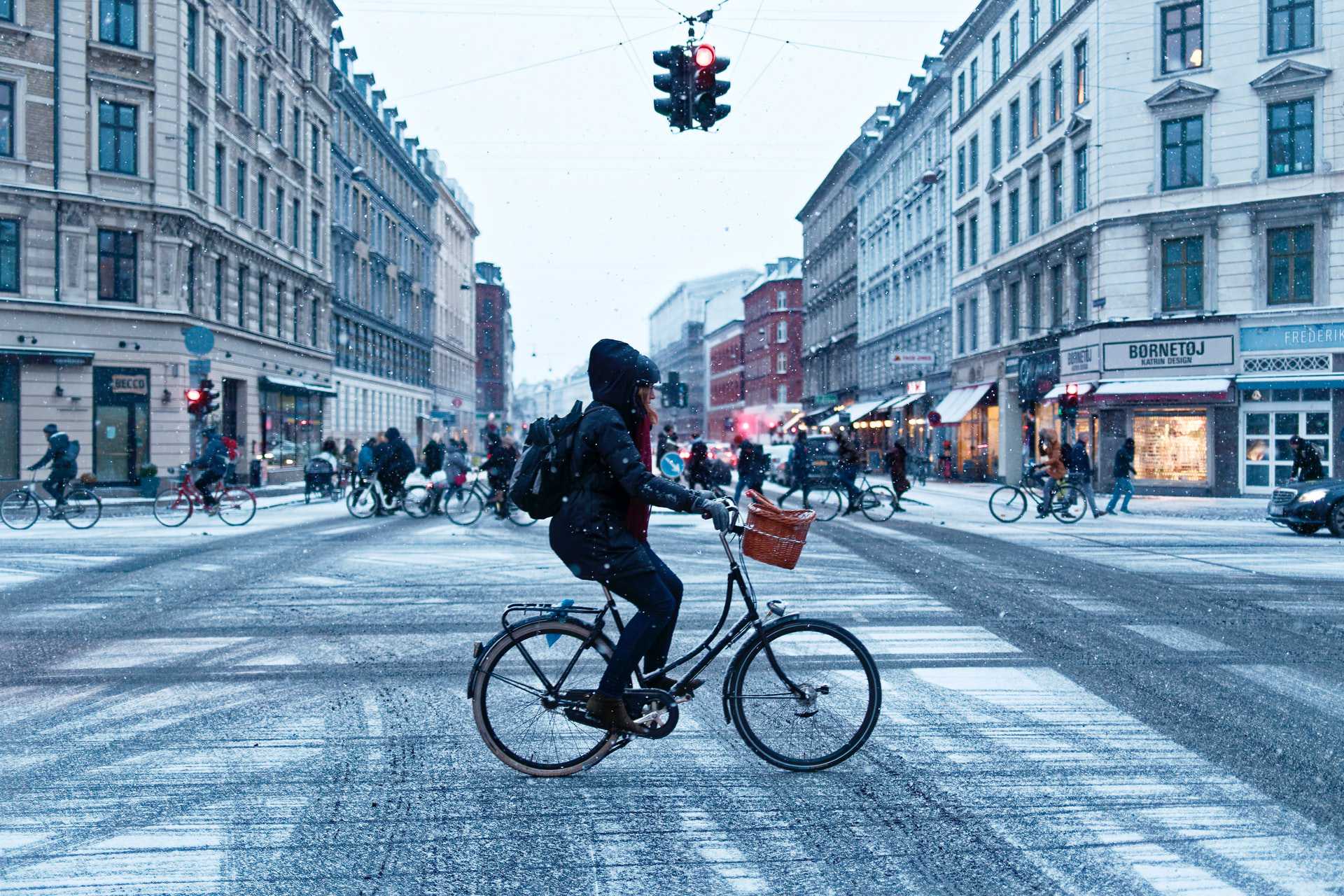 7 Expert Tips to Stay Safe While Enjoying a Bike Ride
A lot of bicycle commuters tend to go into hibernation when the winter season sets in. The air is colder, the days are shorter, and it certainly feels different when you're biking through frozen or snow-covered roads.
However, bike commuting in winter isn't as difficult as it may seem and can even be enjoyable. To stay safe while having fun on your bicycle commute during the frosty season, Goodwill Car Donations shares these seven expert tips:
Take it slow.
Road conditions during winter are more challenging than in the warmer seasons. Don't ride at the speed that you're used to and cycle slower than usual.
Be visible.
Surroundings are darker during winter, especially at night. Be visible as much as possible by wearing bright clothing and making sure all your bike's lights are fully functional. You can even attach reflective stickers to your bicycle for extra visibility.
Dress for warmth.
Make sure your wardrobe is winter-ready. Avoid catching a cold or flu by dressing improperly while bike commuting.
Adjust your route.
Plan the routes you'll be taking when winter bicycling. Stick to roads that are frequently traveled by cars and treated with salt.
Clean your bike frequently.
Grime and ice can build up quickly on your bike during winter. Make sure you clean your bike frequently — from your tires to your drivetrain.
Check your tire pressure.
Air pressure loss happens faster in cold temperatures. Check your tire pressure at least once a week to ensure you're still riding your tires at the recommended pressure range.
Consider switching tires.
If you're having trouble maintaining traction with your tires because of the road conditions, consider switching to thicker and grippier tires for the winter season.
Want to Give Your Old Car a Meaningful Retirement?
Bicycle commuting offers a lot of benefits. You'll be in better shape, enjoy fresh air, and you won't be polluting the environment. If you're tired of driving your old car and looking for an alternative, consider commuting using a bicycle.
As for your car, if it has become prone to breakdowns due to its age, consider giving it a meaningful retirement. You can do that when you hand it over to us at Goodwill Car Donations. We will use your donation to improve the living conditions of the struggling disadvantaged residents of your community. These are the men and women around you who are burdened with disabilities, lack of education, job experience, or essential skills, and other limiting personal issues, such as having prison records.
We will put your vehicle up for auction and turn over the proceeds to the Goodwill organizations serving your area. These IRS-approved 501(c)(3) nonprofits share our mission of empowering disadvantaged Americans. They provide their beneficiaries with job and skills training, vocational services, scholarships, financial aid, mentoring and internship assistance, disability benefits, family support, and other types of support services.
As a Goodwill donor, you'll enjoy valuable rewards. These include the free and fast towing of your unwanted vehicle and your entitlement to the highest possible tax deduction in the next tax season.
Moreover, nothing compares to the joy and satisfaction you'd feel, knowing that your donation will greatly benefit your community in terms of the jobs that it will help create for the empowerment of your less fortunate fellow residents.
We accept nearly all types of vehicles, whether they're still in good running condition or no longer. We can tow your vehicle wherever you had it parked or stored anywhere in the country.
To get to know our quick and easy vehicle donation process and other details, head over to our FAQs page. Should you have any questions or concerns, feel free to call us anytime through our toll-free hotline at 866-233-8586. You may also write to us here.
Make a Life-Changing Car Donation Today!
Be an instrument of hope for your impoverished neighbors by becoming a Goodwill vehicle donor. Let's turn your unwanted car into a powerful weapon against poverty. Call us at Goodwill Car Donations at 866-233-8586 or fill out our secure online donation form now!