Philanthropy Day

Philanthropy Day: 11 Ways To Express Your Love for Humanity
The generosity of people is on full display when the nation celebrates Philanthropy Day on November 15. This nonofficial holiday was created in1986 when President Ronald Reagan proclaimed November 15 as National Philanthropy Day, becoming the first world leader to declare such a holiday, which he said is meant to celebrate "the love of humankind."
Since then, cities and towns all over the country have been celebrating the special day by hosting events to acknowledge the exemplary works of donors, volunteers, foundations, leaders, corporations, and others involved in philanthropy.
November 15—Philanthropy Day is celebrated for three reasons: raise awareness of how important philanthropy is, encourage everyone to get involved in charity and volunteer work, and recognize the efforts of people who have been helping needy individuals and families.
Philanthropy is having the desire to promote the well-being of others especially through generous acts such as donating money or goods to underprivileged people.
Every day, people from various walks of life—from generous benefactors to volunteers—express their love for humanity by engaging in charity work coursed through nonprofit organizations that provide social services, free education, and various other essentials to people who badly need them.
How You Can Help Spread Love and Happiness
On November 15—Philanthropy Day, show your love for humanity by engaging in charity work. If you can do it not just for one day, so much the better! Here are 11 ways you can help spread love and happiness to the people around you:
Give anonymously.
Teach someone the joy of giving.
Collect food and make meal packages for the poor.
Do a random act of kindness.
Cook a homemade meal for someone.
Pay for the person behind you in line in the coffee shop or grocery store.
Join a crowd-sourced giving movement.
Leave a big tip in your favorite restaurant.
Visit and spend time with the elderly people in nursing homes.
Make a donation, whether big or small, to your favorite charity.
Raise money to buy new books for a local public school.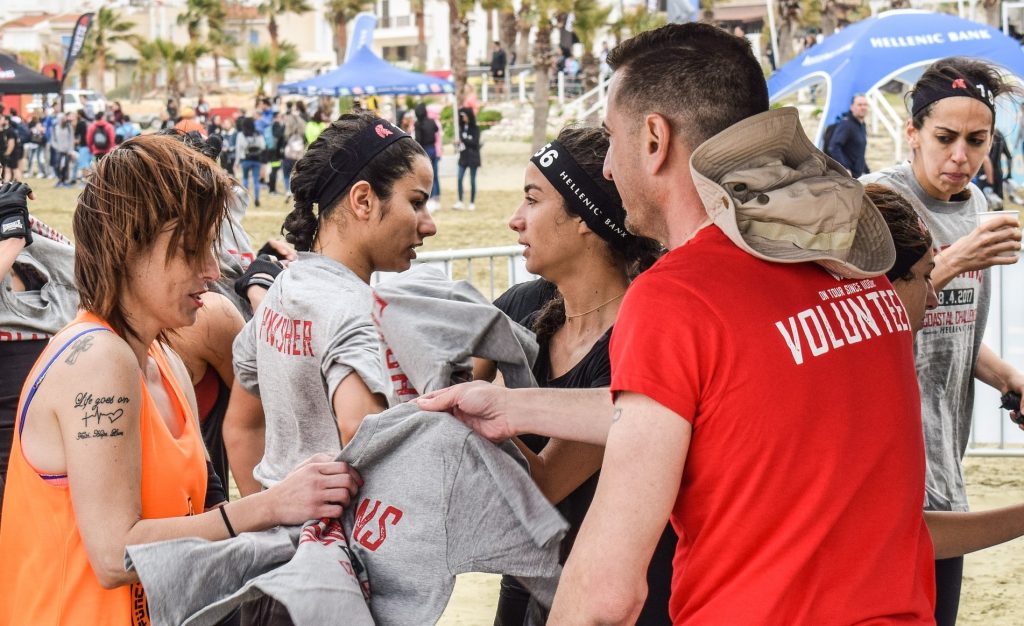 Show the Inner Philanthropist in You
November 15—Philanthropy Day offers the best opportunity to show the inner philanthropist in you. Show you care for others by donating an old vehicle that you don't use anymore to Goodwill Car Donations.
The proceeds from the auction sale of your donated vehicle will provide a significant source of funding for Goodwill organizations based in the area where you want your charitable contribution to be used for the benefit of disadvantaged residents living there. These are those individuals burdened with disabilities, lack of education, past criminal records, and other personal barriers that prevent them from accessing opportunities for employment and a poverty-free life.
Goodwill will use the funding to provide deserving individuals and families with skills and job training, career development and placement, scholarships, youth employment, livelihood, disability benefits support, and other community-building support services.
Those who enroll in our job training programs are taught skills where they can excel in, enabling them to qualify for stable and decent jobs. Hence, once idle and dependent individuals become financially independent and productive workers who can now support themselves and their family and contribute to the growth and progress of their community.
Donating a car to us will benefit not just the needy people you want to help but yourself as well since you will get to remove an unwanted vehicle from your property for free. Moreover, you'll even receive the highest possible tax deduction based on the selling price of your donated vehicle after it is sold at auction.
To know more about Goodwill Car Donations, our donation process and other related information, check out our FAQs page. For inquiries, give us a call at our toll-free hotline 866-233-8586 or send us your message online.
Help Transform Lives on November 15—Philanthropy Day
Celebrate November 15—Philanthropy Day by extending a helping hand to the less fortunate people in your area. Call us at 866-233-8586 and donate a vehicle to help transform their lives!