National Pizza Day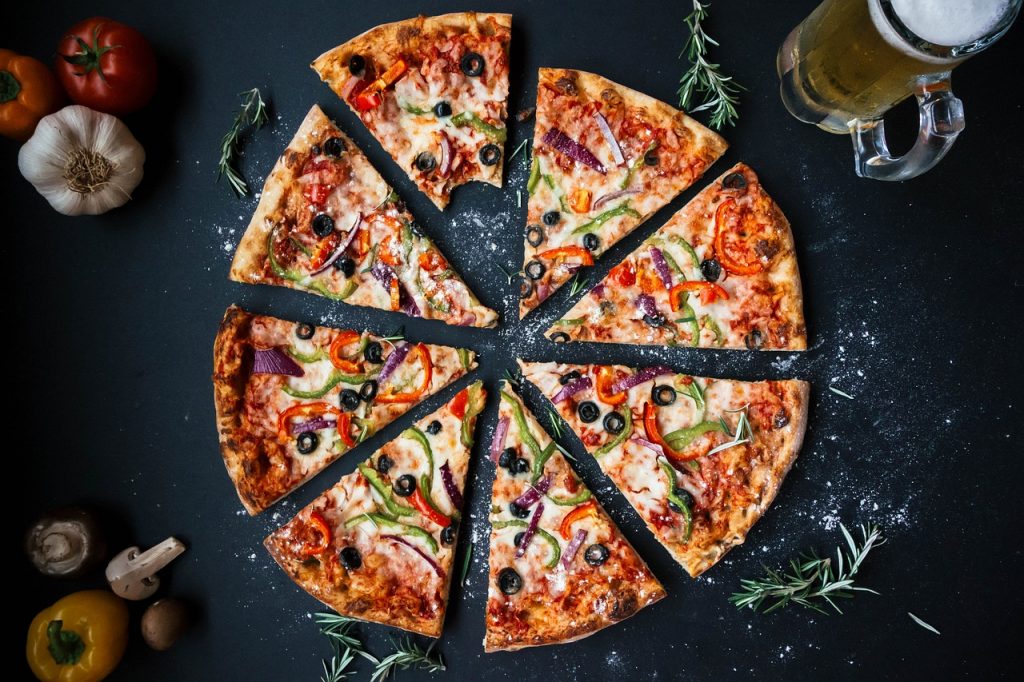 February 9—National Pizza Day: 10 Amazing Facts about America's Favorite Comfort Food
Pizza lovers all over the country have something to look forward to this February 9. It's National Pizza Day!
If you're among the millions of people who just couldn't resist a slice of this heavenly and mouth-watering goodness, you'll definitely want to make the most of this day. Whether you prefer deep dish, thin crust, or the Chicago style, it's the perfect time to celebrate the existence of America's favorite comfort food. On this day, pizza chains usually offer special discounts, pizza delivery guys are at their busiest, offices throw pizza parties, and families bond over different pizza dishes.
It's completely alright to ditch your diet on this special day. So, go ahead, do yourself a favor and grab a bite of pizza!
Fun Facts about Pizza
If the sound of pizza has gotten you drooling already, we totally understand. Unfortunately, you may need to hold that hunger for a little bit, as we'd love you to tell you more about this legendary dish. To celebrate National Pizza Day, we present you 10 amazing facts about this dish that'll get you intrigued:
The first pizza didn't come from Italy.
While pizza is often associated with the Italians, its roots have been traced back to ancient times, with the early Egyptians and Greeks getting the credit as the first pizza makers. Ancient records show that they put toppings on their pies such as spices and olive oil. It was only during the late 18th century when tomato was added to the mix by the pizza makers in Naples, Italy.
Pepperoni is named as the most popular pizza topping.
There's no question that Americans prefer pepperoni toppings over anything else, and Harris Poll has just proven that with its 2016 poll. Looks like anchovies need a lot of catching up to do!
Lombardi's was originally a grocery store.
Before it became known as America's first pizzeria, the Lombardi's store in New York used to operate as a grocery shop. The establishment became well-known in 1905 after it began selling pizzas. The store's success sparked the emergence of pizzerias around the city and eventually all over the country.
350 slices of pizza are consumed every second in the U.S.
That makes it 21,000 slices in just one minute. This is further proof that pizza is indeed one of the most beloved foods in the nation.
The world's most expensive pizza costs $12,000.
How is this even possible? Ask master pizza chef Renato Viola, the man entirely responsible for the creation of the Louis XIII pizza. With toppings such as buffalo mozzarella, squilla mantis (a type of Mediterranean shrimp), lobster, three caviar varieties, and pink Australian salt, one would no longer wonder about the ridiculous price.
The first frozen pizza was introduced in 1962.
When it was still known as Totino's Italian Kitchen, Totino's was the first company to sell frozen pizza in 1962. Seeing Totino's impressive sales performance, Pillsbury later bought the company in 1975.
Philadelphia owns a pizza museum.
Ever wondered what's inside a pizza museum? Take a tour of Philadelphia's Pizza Brain! The museum houses the world's largest pizza memorabilia collection, earning itself a spot in the 2011 Guinness record.
Countries have their own topping preferences.
While we Americans rank pepperoni as our go-to pizza topping, people from other nations have their own preferences. Indians love pizzas with minced mutton, which is basically goat or lamb meat with potatoes or peas. Germans prefer to put canned tuna on their pizza dish. Even more fascinating is the Costa Ricans' taste for coconut as a popular pizza topping.
Pizza Hut is the leading pizza chain in the U.S.
If you're a huge fan of Domino's, we hate to tell you that it's not the top-selling chain in the country. Pizza Hut takes the crown, with more than 5.5 million sales nationwide.
Las Vegas holds a pizza expo every year.
Vegas is known to hold lots of surprises, and this is apparently one of them. Considered as the biggest pizza industry show in the world, the International Pizza Expo is only exclusive to pizzeria owners, food brokers, and distributors.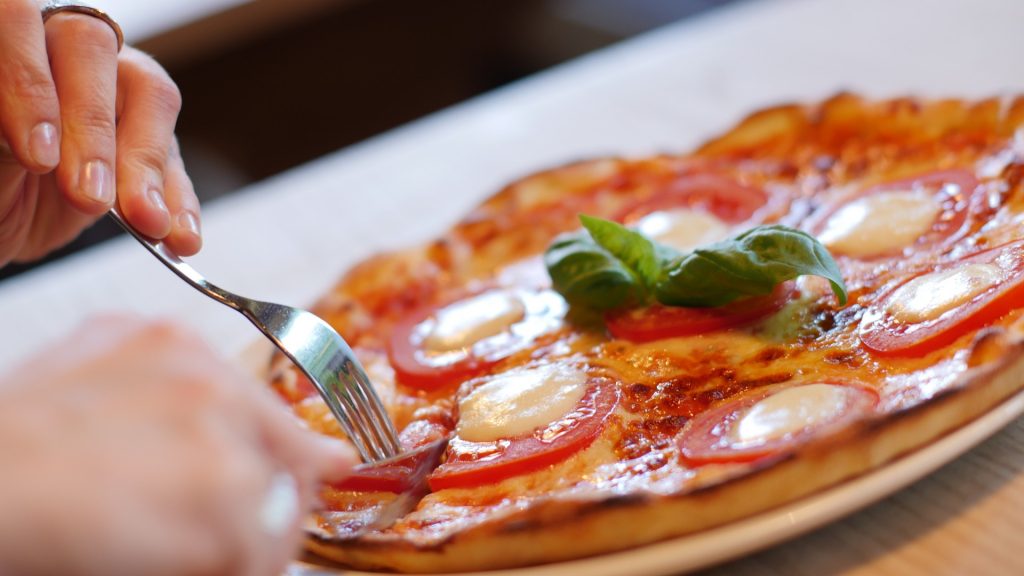 Take Part in a Worthwhile Cause
Before you grab yourself a slice of pepperoni or Margherita flatbread pizza, would you care to spare a few minutes of your time to support your fellow Americans who are burdened with disabilities, lack of education, and other personal barriers to employment?
You can easily provide a better future for these disadvantaged individuals living in your community by donating your old and unwanted vehicles to Goodwill Car Donations. We sell at auction all vehicles donated to us and invest the proceeds to support the critical community-based programs of the Goodwill nonprofit organizations in your area. These Goodwill nonprofits use the funds to sustain their delivery of various essential services to your community and elsewhere such as skills and job training, career development and placement, scholarships, youth employment, livelihood, disability benefits support, and other community-building support services.
Thus, your donated vehicle will serve as a catalyst for growth and development in your community.
Aside from making a difference in the lives of the less fortunate people in your community, your car donation will also entitle you to claim a hefty tax deduction since you'll get to receive a 100% tax-deductible sales receipt once your donated vehicle is sold at auction.
To know more about Goodwill Car Donations, feel free to visit our FAQs page. For inquiries, give us a call at our toll-free hotline 866-233-8586 or send us your message online.
You can make your car donation by either calling us directly or filling out our secure online donation form here.
We accept nearly all kinds of vehicles, in case you're wondering. From standard cars to motorcycles to recreational vehicles, we'll be more than glad to have them onboard. We'll even tow them away for free and at a time and place of your preference.
Show Your Civic-Mindedness and Generosity
Why not use the observance of February 9—National Pizza Day to show your civic-mindedness and generosity? Call us at 866-233-8586 and impact the lives of the disadvantaged people in your community with your car donation!