National Make a Friend Day: 4 Ways to Form Friendships as an Adult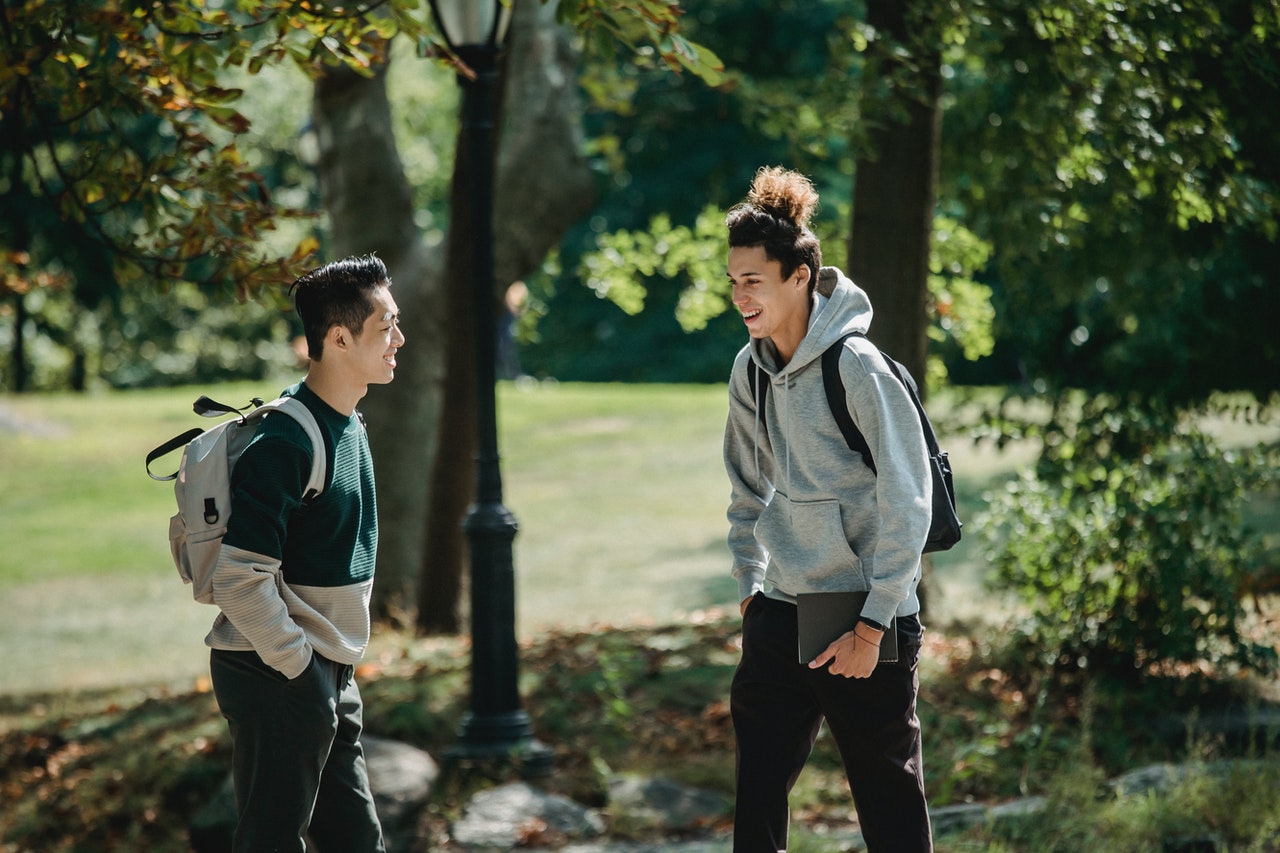 Make New Friends on February 11th!
Good friends are the siblings we never had but the ones we choose for ourselves. They help us through the toughest of times, cheering us up or just being there to lend an ear and shoulder. They provide us safe emotional space where we can get to be our authentic selves.
While you may already be contented with the group of friends you have now, that doesn't mean that you're no longer free to make new ones. There's so much to gain and certainly, nothing to lose when you expand your social circle. This 11th of February is the perfect excuse to add more pals to the mix. It's National Make a Friend Day!
We know building genuine friendships isn't always easy, especially as we get older. Picking somebody you can connect with on a deeper level takes effort, unless you'd rather go for quantity over quality, or you're just looking for buddies to hang out with every now and then. Nevertheless, it's always rewarding to watch a friendship tree grow.
With National Make a Friend created to encourage everyone to forge new friendships, we're sharing 4 simple ways to help you gain a bunch of people you can call friends.
Get involved in local activities.
One of the fastest ways to make new friends is by joining a community volunteer group or a club that focuses on a hobby you enjoy. Without a doubt, you'll be meeting many like-minded folks who are just as passionate as you. It may sound intimidating to go on your own at first, but once you're there, you'll realize that you share a lot of things in common with them.
Take time to know an acquaintance better.
National Make a Friend Day is the best time to get closer to someone and strengthen your relationship with them. Whether the person is a co-worker or your sister's husband's sibling whom you've always found to be cool, invite them over or take them out for an afternoon coffee. We don't know about you, but we believe that friendships usually start with good coffee.
Flash a smile.
Your pearly whites might just be what you need to create a new friendship. Research has revealed that people are more receptive to a display of positive emotions — as shown when you smile — when building relationships. So, go ahead and display your biggest smile this National Make a Friend Day!
Go on a friend date.
Friend dates are just like blind dates — except that you're only looking for a totally platonic date. Ask your BFF to set you up with somebody you've never met before. If you're the type who's socially awkward during a first encounter with a stranger, here are some questions you can use to break the ice:
If you were an ice cream flavor, what would you be and why?
If you're stranded on a deserted island, what are the 3 things you'd want to have with you? Why?
If you could invite any famous person, dead or alive, for dinner, who would it be and why?
If you could travel back in time, which era would you choose and why?
If a movie about your life was made, who would you pick to play your role?
If there were to be a zombie apocalypse, name 5 people you'd want to be on your team.
Donate an Old Car, Transform Lives
While February 11th is all about making new friends, you can also use it as an opportune time to make a difference in your community. By giving away your no-longer-used clunker to us at Goodwill Car Donations, you'll be supporting your community's disadvantaged residents who are living such burdensome lives. These are the men and women who are saddled with disabilities, lack of essential skills and education, and other personal issues that keep them stuck below the poverty line.
We will turn your vehicle into a fund-generating instrument by auctioning it off as soon as we receive it. All of the proceeds will go directly to the Goodwill organizations serving your local area. In turn, they will use these proceeds to provide their beneficiaries with job and skills training, employment opportunities, livelihood assistance, vocational and educational services, disability benefits, financial assistance, and other community-building support programs.
To show you our utmost gratitude for your charitable contribution, we'll promptly send you your 100% tax-deductible sales receipt after your vehicle is sold. This receipt will entitle you to claim the maximum tax deduction in the next tax season.
We'll also haul your vehicle away wherever it is in the country. No need to shell out cash, it's absolutely free of charge.
Best of all, you'll find great satisfaction in having done something that will benefit your entire community as once idle members attain financial stability and live productive and fulfilling lives, thanks to your donation.
We accept almost all types of vehicles, including those that are damaged or are hardly running. If you have any questions or concerns, feel free to call us at 866-233-8586 or write to us here. Head over to our FAQs page to learn more about our donation program, including our quick and simple donation process.
Reach Out to the Less Fortunate Today!
There's no better feeling than knowing that you can bring a positive impact on someone else's life through a simple gesture. This National Make a Friend Day on February 11th, offer your hand of friendship to the needy people in your community. Your car donation will bring them immense benefits they will never forget. Call Goodwill Car Donations at 866-233-8586 or fill out our online donation form now!