National Good Neighbor Day

National Good Neighbor Day: Why We Need to Foster Good Neighborly Ties
If it's only now that you learned that there is such a holiday as National Good Neighbor Day and that it is celebrated annually on September 28, it's alright. Anyway, the message of the special occasion should ring true on any day of the year: We need to foster good relations with our neighbors and thank them for their contribution to our lives and our community.
Neighbors are indeed an integral part of our social lives. It is a blessing to have good neighbors, but it's far better if you're a good neighbor yourself.
Good neighbors usually become friends. They watch out for each other and each other's houses. They also help in times of need and even give advice if asked. Sometimes they also watch our children and pets.
Being a good neighbor creates good neighbors, leading to lasting friendships. So, if you just used to say "hi" when you pass by your neighbors, why not reach out and strike up a conversation with them? It is a good idea as well to invite them over for a meal. Who knows, you might find common interests with them.
You can bake some goodies and offer them some. It is all about letting them know that you appreciate them and what they do for you and that you are always there to return the favor.
Know More about This Fun Holiday
Having a National Good Neighbor Day was first proposed in the early 1970s by a realtor named Becky Mattson from Lakeside, Montana. Together with her husband, Mattson called on lawmakers to establish the fourth Sunday of September as a day to acknowledge the positive impact of having good neighbors. In 1978, U.S. President Jimmy Carter signed a proclamation creating this national holiday with the goal of raising public awareness on the benefit of good neighborly relations and how they can help achieve better human understanding and build strong, flourishing communities.
Since then, National Good Neighbor Day has been celebrated every year. It was formerly celebrated on the fourth Sunday of September. In 2003, it was changed to September 28.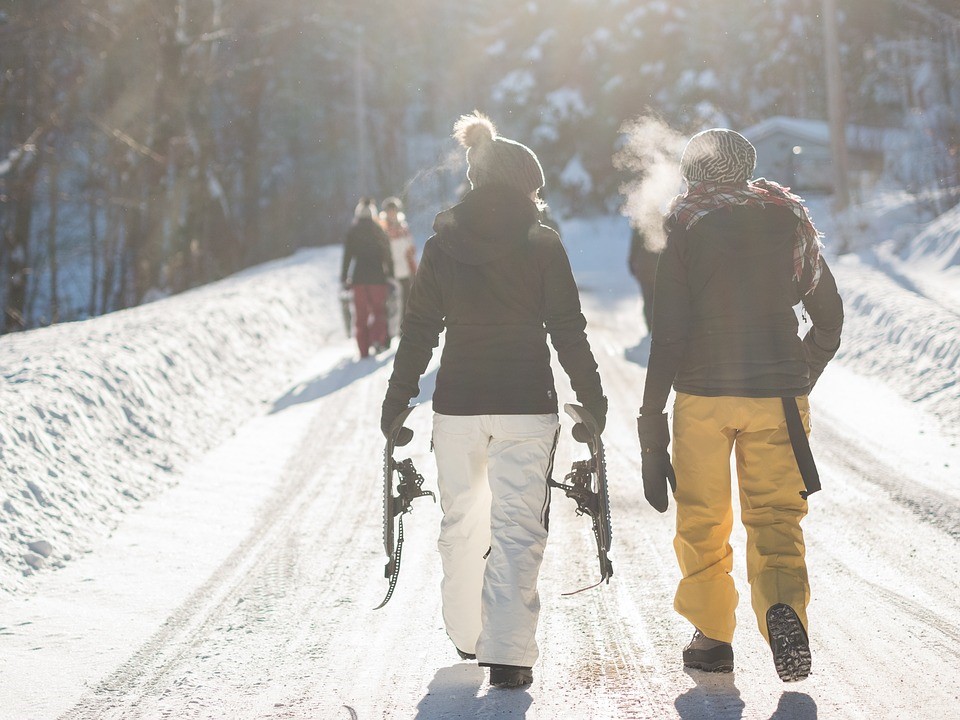 Spread Goodness to Everyone
Aside from promoting good neighborly relations in your community, you can use the inspiring message springing from National Good Neighbor Day to spread goodness not just to your immediate neighbors but also to other members of your community, particularly those who are underprivileged. These are the men and women who live among you who are hamstrung by disabilities, lack of education, poverty, and other disadvantages. These conditions prevent them from harnessing their full potential and hurdling barriers to employment.
You can help them achieve their life goals by donating a vehicle to us at Goodwill Car Donations. We will turn your donated vehicle into a financial resource by selling it at auction. We will then use the proceeds from the sale of your vehicle to support the critical community-based programs of the Goodwill nonprofit organizations serving your area.
These programs offer vital services to all disadvantaged individuals, including job training and placement, mentoring, career development, youth employment, disability benefits support, and other community-building support. Deserving beneficiaries get to acquire new skills and knowledge, enabling them to qualify for decent jobs that pay wages good enough to support themselves and their family.
To know more about Goodwill Car Donations, our donation process, the top tax deduction and other rewards that our donors receive, the types of vehicles you can donate, and other important details, visit our About Us and FAQ pages. If you have questions, give us a call at our toll-free 24/7 hotline 866-233-8586 or contact us online.
You can make your car donation by calling us directly or by filling out our online donation form, which you can find on the right side of this page and all other pages of our website.
National Good Neighbor Day should impress upon us the benefits of having good, sympathetic, and helpful neighbors. Be a good neighbor and community member. Call us at 866-233-8586 and donate a car to Goodwill Car Donations for the benefit of the disadvantaged residents of your area. Any day is a good day to do good!