5 Good Reasons Why You Should Give Bike Commuting a Shot

The National Bike Month
Are you wondering why more and more people are hopping on bikes instead of cars? In celebration of National Bike Month this May, Goodwill Car Donations shares some insights on why traveling on your bicycle is one of the best decisions you can ever make.
Check out these 5 good reasons why you should give bike commuting a shot:
You won't be spending money on gas!
Think of the amount of money you'd save if you decide to replace several car trips every week with bike rides. Do the math. What's stopping you from riding your bike to work or anywhere else you need to go to?
It offers plenty of health benefits!
Riding a bike is highly recommended for people who are having a hard time balancing work and fitness because cycling is a low-impact exercise that you can enjoy doing.
You won't be stuck in traffic!
One of the worst things that could happen to you after a long and challenging day at work is to be stuck in traffic on your way home. If you ride a bike, you'd get to places more quickly because you can make your way to the front at red lights. Also, your bike can keep going even when motor vehicle traffic seizes up.
It's earth-friendly!
Did you know that a huge portion of all the harmful greenhouse gas emissions is produced by motor vehicles? In case you're not aware, your old commuter car is one of those vehicles that produce carbon monoxide, sulfur dioxide, nitrogen oxide as well as hydrocarbons that harm the planet. People who live in densely populated urban areas are the ones who bear the brunt of this air pollution.
Parking won't be a challenge!
Aren't you tired of trying to find a parking space to leave your car all day while you're at work? One of the best things about commuting by bicycle is that you don't have to look for a car park or even pay for your spot because you can always find a lamppost or a bench to tether your bicycle to.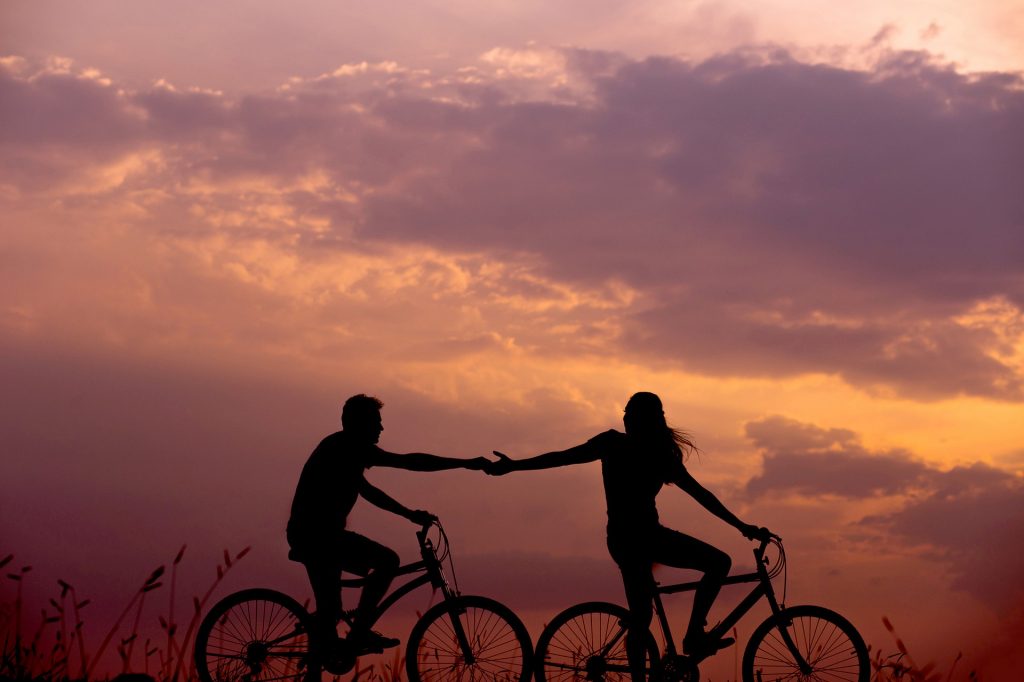 Donate Your Car and Ride a Bike!
You may have been seriously thinking about getting your hands off your old rusty car for quite some time now – and for good reason. Perhaps you've given up all hope that your clunker could still be brought back to life. Now that you've read about the benefits of riding a bike, you may have finally decided to get rid of your old commuter car.
The good news is, you won't have to spend a single dime to get rid of it if you donate it to us at Goodwill Car Donations. Aside from the fact that we accept all types of vehicle donations – whether older or newer models – we also offer free pickup and towing. Plus, we'll handle everything else for you including all the paperwork that's needed for you to qualify for a hefty tax deduction in the next tax season!
Best of all, your car donation will help fund critical community-building programs that offer education and employment services for the benefit of deserving individuals who are disabled or hampered by other disadvantages. We will sell your vehicle via auction and use the proceeds to fund the critical programs of the Goodwill organizations in your area. These programs provide their beneficiaries with job training and placement services, mentoring, career development, youth employment, disability benefits support, and other community-building support services.
If you need more information on our vehicle donation process, check out our FAQs page now! For inquiries, give us a call at 866-233-8586 or send us an online message.
If you're ready to make a donation, simply fill out our secure online donation form here or call us today.
Make a Difference with Your Car Donation!
National Bike Month this May is a timely reminder that you have the capability to do something beneficial for the environment, your community, and the disadvantaged people in your area. Call us at 866-233-8586 and make a difference with your car donation!