How To Carve A Pumpkin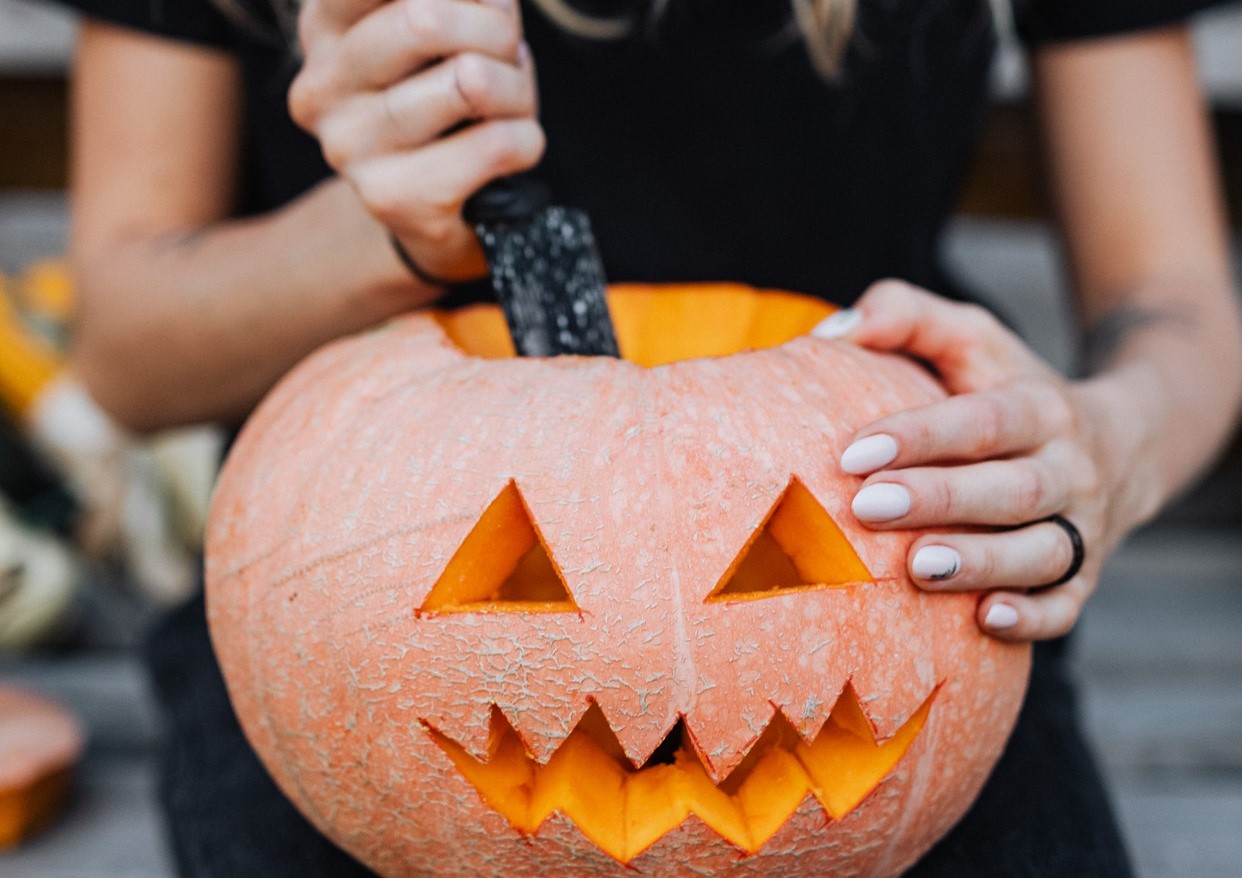 A Quick Guide on Making Your Own Jack-o'-Lantern this Halloween
If there's a Halloween symbol that's more iconic than the jack-o'-lantern, then we haven't heard of it.
The tradition of carving faces into vegetables and fruits dates back to ancient history — to the time of the Celtic people. According to legend, a farmer named Jack made a bargain with the devil, eventually becoming doomed to wander the earth with only a hollowed turnip to serve as his light.
Turnips were the original vegetables to be carved as jack-o'-lanterns. However, they weren't in bountiful supply in America. Early settlers used pumpkins instead. The jack-o'-lantern eventually became the symbol most people now associate with Halloween.
Carving pumpkins is one of the most enjoyable traditions we have during the Halloween season. How you carve your pumpkin is up to you! You can carve yours to have the traditional shapes — with triangles as eyes and a toothy grin — or you can be creative and experiment with the carving.
A glowing jack-o'-lantern is a Halloween staple that most homes in the country have during Halloween. Some folks who don't have time to carve their own pumpkins simply buy plastic jack-o'-lanterns.
Carving a jack-o'-lantern is a fun yet messy affair. Check out the quick guide below on how you can start carving your own pumpkin lanterns for Halloween.
Find the right pumpkin.
Choose a fresh pumpkin, making sure there are no bruises and the stem is sturdy enough. You'll want to pick a pumpkin that has a flat bottom so you won't have a hard time keeping it in place when you carve.
Cut your lid from the bottom, not the top.
Expert carvers agree that cutting your pumpkin's lid at the bottom is easier than doing it at its top.
Sketch your design first.
Draw on paper and use it as a guide for carving your pumpkin. This way, you'll avoid mistakes and not have to waste a pumpkin to start over.
Carve on your lap.
Hold the pumpkin in your lap and have the face gaze at you. It's easier to create and carve the features this way compared to doing it on a table.
Carve slowly but surely.
When carving a pumpkin, force isn't necessary all the time. Start slow and make simple, rough cuts. Make your carvings as clean as possible and avoid making unnecessary nicks on the pumpkin.
Carve Decent Lives for Struggling Families with Your Old Car
As you're learning how to carve a pumpkin, do you know that you can carve better lives for your disadvantaged neighbors? In your community, some families are struggling to make ends meet. They are those who are burdened with disabilities, lack of education and essential skills, and other disadvantages. These challenges act as barriers that prevent them from harnessing their potential and living a poverty-free life.
If you have a car or any other type of vehicle that you're not using anymore, you can use this to uplift the lives of the suffering residents in your area. All you need to do is contact us at Goodwill Car Donations and donate that vehicle to us.
We will auction off your donation and turn over the proceeds to the Goodwill organizations serving your area. These IRS-approved 501(c)3 nonprofits cater to disadvantaged individuals and use the funding coming from charitable contributions to help finance the services they provide to their beneficiaries. These services include job and skills training, career opportunities, vocational and educational services, internship programs, financial support, disability benefits, and other critical community-building support services.
We'll pick up and tow your vehicle for free wherever you are located in the country. Your donation will also entitle you to receive a top tax deduction in the next tax season.
More importantly, your act of charity will bring you an immense feeling of satisfaction, knowing that you'll be contributing to the growth and development of your community by empowering your needy fellow residents through work and learning.
You can donate a sedan, truck, motorcycle, or even your old riding lawnmower. Goodwill Car Donations accepts nearly all vehicle types, even those that are no longer in great shape.
Interested in learning more about our vehicle donation program and how we're creating better lives for the disadvantaged? Head over to our FAQs page. You can also call us at 866-233-8586 or leave us a message here for any other concerns that you may have.
Make a Difference Today!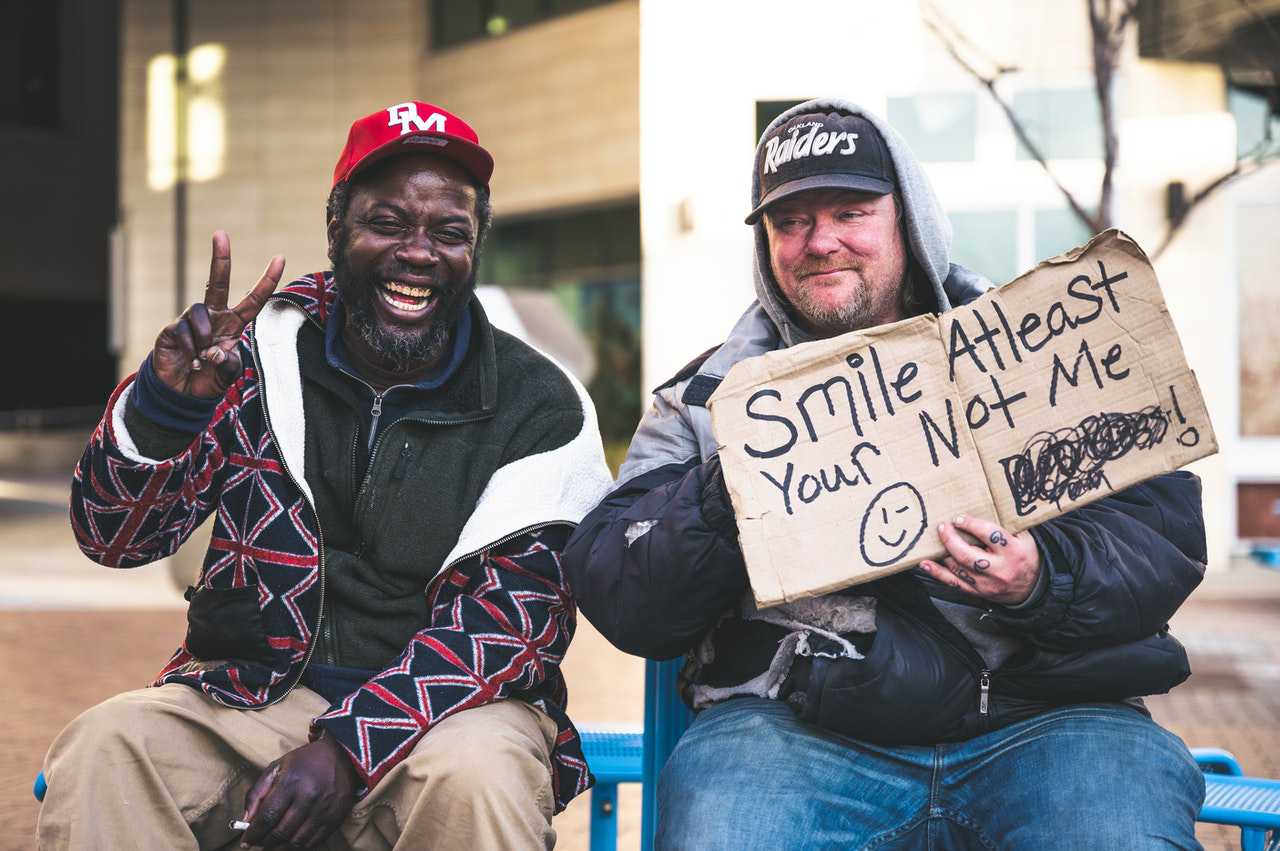 Your car donation can mean the world to those who are in desperate need to break free from poverty. Donate your clunker to us at Goodwill Car Donations and make a difference in your community. Call us at 866-233-8586 or fill out our online donation form now!