Go Green on July 3rd – International Plastic Bag Free Day!

Go Green on July 3 – International Plastic Bag Free Day!
On July 3 – International Plastic Bag Free Day, join people all over the world in the pursuit of saving Mother Earth by minimizing or avoiding the use of plastics. By simply reducing or eliminating your plastic bag usage in your daily life, you can make a huge difference in the world!
Unfortunately, plastics are not a rare sight. Market vendors, convenience stores, and even big designer stores use them for packaging. This is having a tremendously devastating effect on the environment.
The International Plastic Bag Free Day was created to address the plastic problem in the world that continues to endanger the health of our planet. Goodwill Car Donations encourages you to go green on July 3 – International Plastic Bag Free Day.
The Negative Impact of Plastic Bag Use
According to a report made by the Environmental Protection Agency, people all over the world use between 500 billion and 1 trillion disposable bags each year. Plastic bags comprise the biggest bulk of plastics found in landfills and oceans. A plastic bag is only used for just a few minutes but its effect on the environment lasts for years.
Our marine ecosystem is one of the areas worst hit by the increasing plastic use. Reports indicate that every year, tons and tons of plastics are washed up on the shores of beaches and coastlines. While these float at sea, they release chemicals or get ingested by marine animals.
Fishes, turtles, whales, and dolphins are the animals that suffer the consequences of plastic use because when they unknowingly ingest plastics, they are not able to digest them. The ingested plastics cause an obstruction in their digestive tracts that eventually kills them. This is alarming because the oceans are one valuable resource that both humans and animals rely on for survival.
Plastic Bag Alternatives
Starting an eco-friendly lifestyle doesn't have to be a challenging task for you. To Go Green on July 3 – International Plastic Bag Free Day, check out these alternatives to plastic bags that you can use:
Cotton bags
Jute bags
Canvas bags
Paper bags
Mesh produce bags
Bento bags
Linen bread bags
Go Green by Discarding That Old Clunker!
Aside from starting a plastic bag-free lifestyle to mark International Plastic Bag Free Day on July 3, you can also help the environment by getting rid of your old, smoke-belching vehicle. By donating your clunker to Goodwill Car Donations, you don't only get the chance to protect Mother Earth from the harmful pollutants your vehicle spews out; you also get to help the people in your community who are saddled with disadvantages that hinder them from reaching their full potential and living a poverty-free life.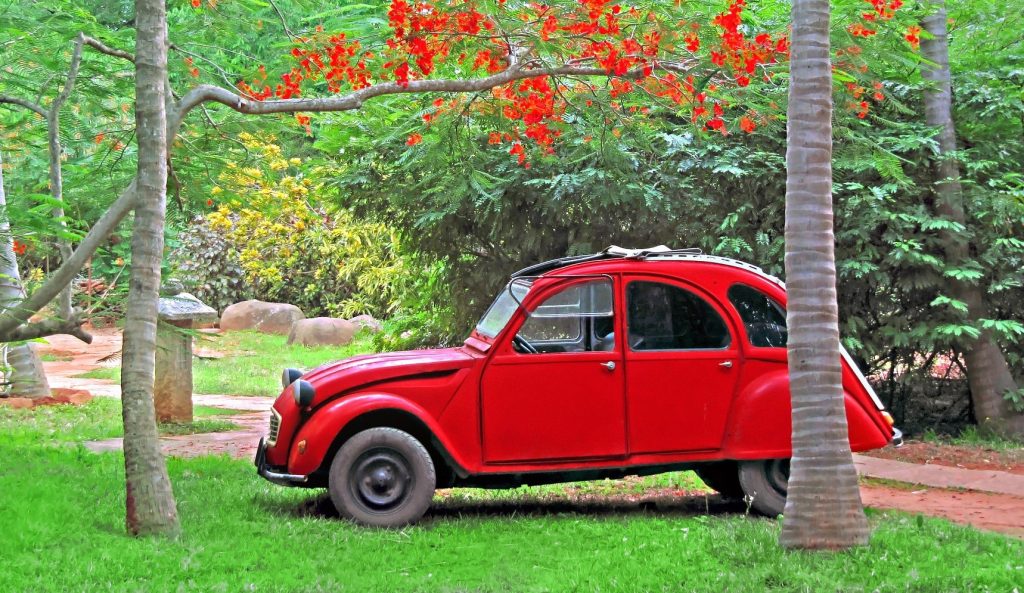 Donate Your Car to Transform Lives!
Goodwill Car Donations has been in the business of transforming lives for more than a century. We do so by helping provide the needy with opportunities for education and employment. Through vehicle donations that we auction off, we raise much-needed funds to support the critical community-building programs of the Goodwill organizations nearest your location. These programs provide their beneficiaries with job training and placement services, career development, youth employment, mentoring, disability benefits support, and other services.
Aside from making a difference in the lives of the less fortunate people in your community, your vehicle donation will also entitle you to get a top tax deduction in the next tax season. Moreover, you can count on us to take care of all your donation paperwork and provide you with a quick and convenient towing of your vehicle, which won't cost you a single dime!
It will take you just a couple of minutes to complete our online donation form, which you can find here. Right after you submit the form, we'll call you back to arrange a free pickup of the vehicle you're donating.
For more information about how everything works, contact us at 866-233-8586 or send us a message online. You may also want to visit our FAQs page.
Help Uplift Your Community Today!
If you love your community and the people who live there, taking part in our vehicle donation program definitely makes sense. Call us at 866-233-8586 and donate that car now!