Financial Literacy Month: 5 Proven Ways to Improve Your Financial Literacy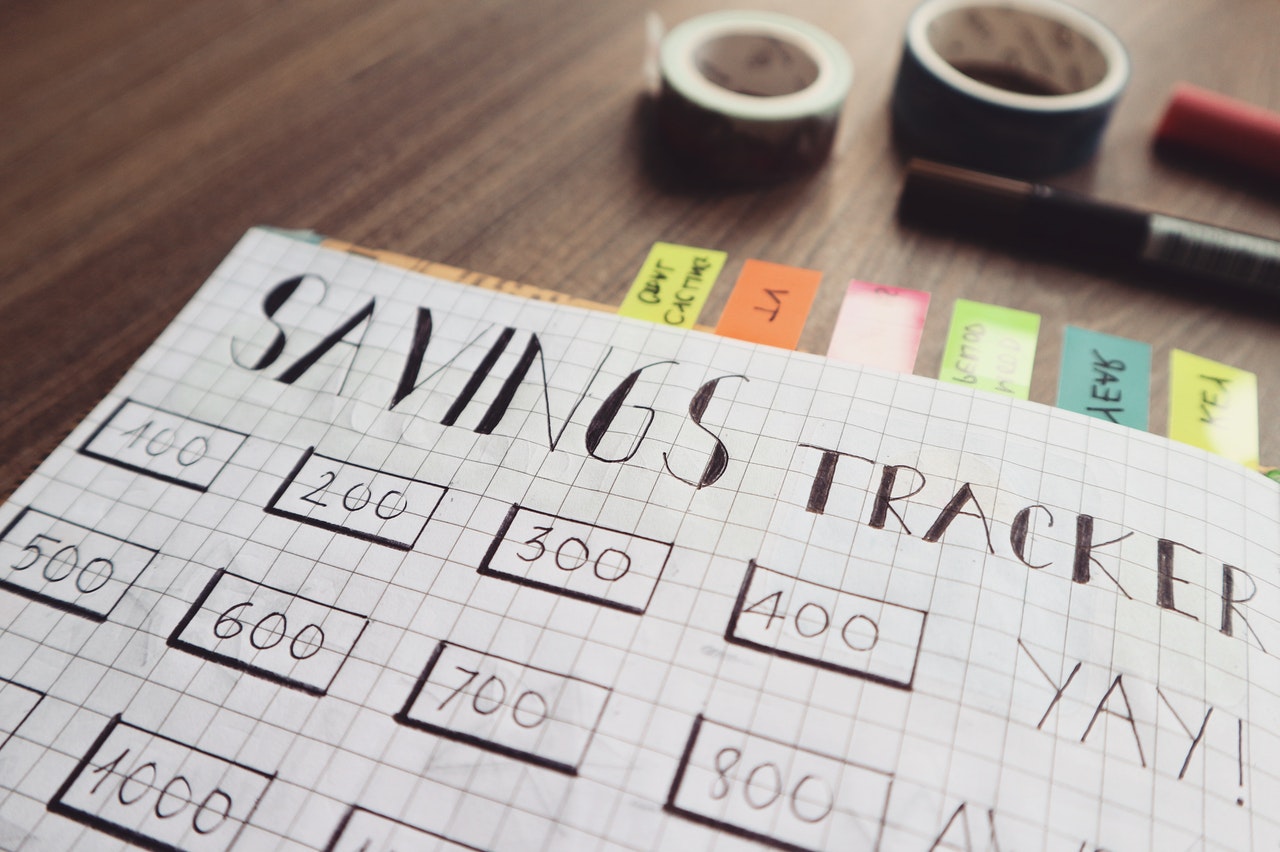 Start Your Journey Toward Financial Freedom This April!
With many Americans plagued with debt and the high cost of living in cities, it's no wonder why it has become harder for them to make ends meet. However, what if there are ways to cover debt repayments and living expenses and still have some money left to go into savings?
Knowing these ways requires financial literacy. Being financially literate means having the knowledge and skills to make informed decisions about your finances. Once you get a hold of your finances, you'll be able to successfully get out of debt, budget your money wisely, and save up for the future.
Since April is Financial Literacy Month, Goodwill Car Donations encourages you to start your journey toward financial freedom by following these 5 proven ways to improve your financial literacy.
How You Can Improve Your Financial Literacy
People have different levels of financial literacy. Wherever you may be on your financial journey, we've compiled these five tips to help you put your money to work for you and your loved ones.
Create a budget.
Creating a budget is the best way to keep track of your expenses. Doing so will help you figure out where your money goes each month. By outlining your cash outflow, you'll know which expenses you'll need to cut back on or how to create a better strategy for saving more money.
Explore online budgeting tools and find out what works for you. Using the Microsoft Excel computer program can also be a great start. If you're not tech-savvy, just grab a pen and paper and start creating your budget the old-fashioned way.
Know your current credit standing.
Since your credit scores are a measure of your creditworthiness, they affect almost all aspects of your life. For instance, your landlord may run a credit check on you to find out if you'll pass as an eligible renter. If you're applying for loans, lenders would also look at your credit scores to determine your risk as a borrower.
One way of checking your credit score is through your credit report. You're entitled to at least one copy of it each year from major credit bureaus such as Equifax, TransUnion, and Experian. If you spot an error in an entry or any payments that were not reflected, report it to the credit bureau right away so they can take action.
Listen to financial podcasts.
Educating yourself regarding finances is always a smart move. A practical way to do so is to listen to podcasts hosted by experts on financial management. You can easily find them on YouTube or Spotify.
Listen to financial experts while you clean the house or when you're on the bus or any other vehicle. Learning from others and practicing excellent financial literacy will inspire you to start making wise financial decisions for your future.
Read success stories.
Finance books may not be the easiest to understand, but reading success stories about financial giants will bring you a few steps closer to financial success. Pick up tips along the way and incorporate ideas that seem practical to you. Although these stories aren't a handbook to success, they can change the way you think about managing your finances.
Invest in your future.
While earning money isn't easy, saving up can be even more challenging. However, investing in your future can go a long way in ensuring your financial stability even if you decide to retire early. The best part is, you can start small and build your way up by doing any of these tips:
Create a savings account.
Cut back on unnecessary spending.
Sell items that you don't need.
Attend online financial literacy classes.
Do You Want to Make a Positive Impact in Your Community?
Improving your financial literacy will greatly impact your future and allow you to achieve the financial freedom you've always dreamed of.
You can also help the less fortunate people in your community achieve financial independence. All you have to do is donate any unwanted vehicle to us at Goodwill Car Donations.
We will put your vehicle up for auction and turn over the proceeds to the Goodwill organizations serving your area. These IRS-approved 501(c)(3) nonprofits are dedicated to helping disadvantaged Americans — those who lack education, job experience, or essential skills and those who are burdened with disabilities and other limiting personal issues, such as being welfare-dependent and having past prison records.
Your local Goodwill organizations use the funding we give them to provide their beneficiaries with job training, employment opportunities, scholarships, livelihood assistance, disability benefits, family support, educational services, financial assistance, and other essential support services.
Your donation will also bring you high-value rewards. Within 30 days after selling your donated vehicle, we'll send you by mail its 100% tax-deductible sales receipt. This will entitle you to claim the maximum tax deduction in the next tax season.
We'll also provide you with our professional towing service at absolutely no cost to you and anywhere in the United States.
Best of all, you'll find absolute satisfaction in having done something that will benefit your entire community when once idle members attain financial stability and live productive and fulfilling lives, thanks to your donation.
We accept almost all types of vehicles regardless of their age or condition.
Want to know more? The details about our easy and convenient donation process can be found on our FAQs page. For your inquiries or concerns, feel free to call us through our 24/7 toll-free hotline at 866-233-8586 or message us here.
Make a Difference in Your Community Today!

You can help uplift the lives of the disadvantaged people in your community. Your car donation will open the door to limitless opportunities for them. Call Goodwill Car Donations at 866-233-8586 or fill out our secure online donation form now!