Feast Your Eyes on These 18 Oddest Things Donated to Goodwill!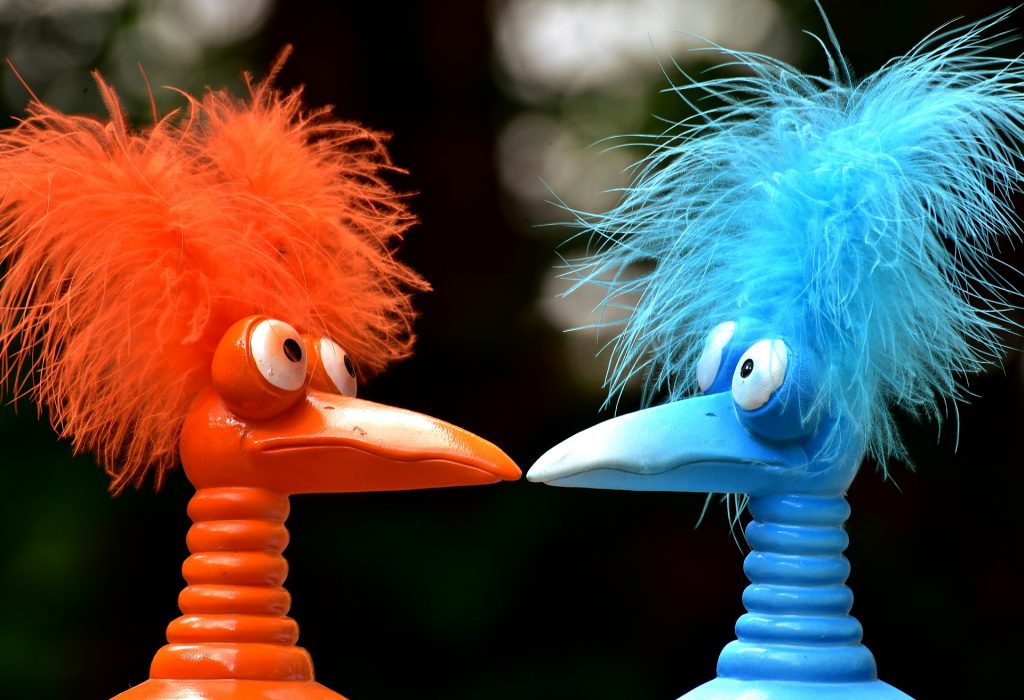 Feast Your Eyes on These 18 Oddest Things Donated to Goodwill!
Since Goodwill is open to all sorts of donation, there are people who have taken advantage of this liberal policy and handed over just about anything they no longer want in their homes. By anything, we mean items that you couldn't even believe exist. From an urn containing the ashes of someone's poor grandma to a medieval knight's armor, here are 18 of the oddest and most bizarre things ever donated to Goodwill.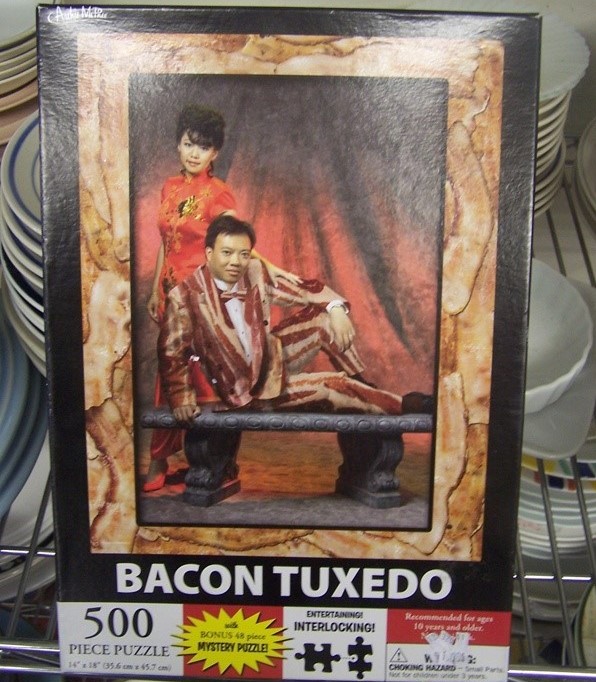 Bacon and puzzle pieces (Alexandria)
Unfortunately, this puzzle doesn't come with the bacon tuxedo. Perhaps that could be the reason the owner got rid of it?
Dentures (Fort Worth)
We're pretty sure the donor has finally found a perfect set of teeth.
Shark in a bottle (Akron)
Do you enjoy learning about marine biology? Are you a huge fan of Jaws? You might love to be the next owner of this item!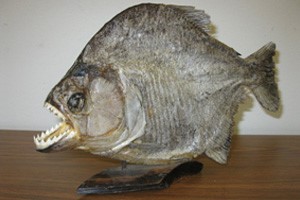 Preserved piranha (Fort Worth)
Yet another sea creature has made its way to a Goodwill center.
Knight in shining armor (Western Missouri and Eastern Kansas)
Are you on a tight budget for Halloween? It looks like you've just found your solution!
Grandma's ashes (Fort Worth)
Would you believe that someone actually had the audacity to sell the remains of their own grandmother? Thankfully, the staff at Goodwill Fort Worth immediately had it returned.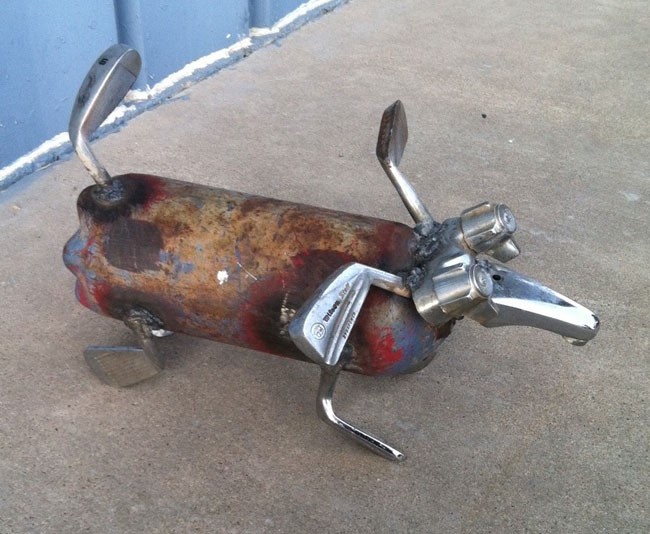 Weird dog sculpture (West Texas)
At first glance, one can't really tell what this thing is. As you look closely, however, it certainly looks like a dog made of various recycled items! How creative of the donor!
Suitcase with a surprise (Fort Worth)
What's the first thing you'd do when you find this pair of artificial legs inside your suitcase? Faint? We don't blame you – as we might, too!
God of Fertility (Fort Worth)
Do you think this might look good in your garden? Head over to Goodwill Fort Worth!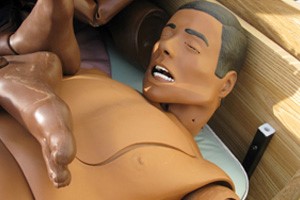 Male dummy (Fort Worth)
And this is just one of the many medical dummies Goodwill has been receiving.
Some creature's teeth (Fort Worth)
We're not even sure if we'd want to open this.
Alligator heads (Fort Worth)
While most hunters keep animal heads as souvenirs, the donor of these alligator heads might have thought that it would be better to hand them over to someone else.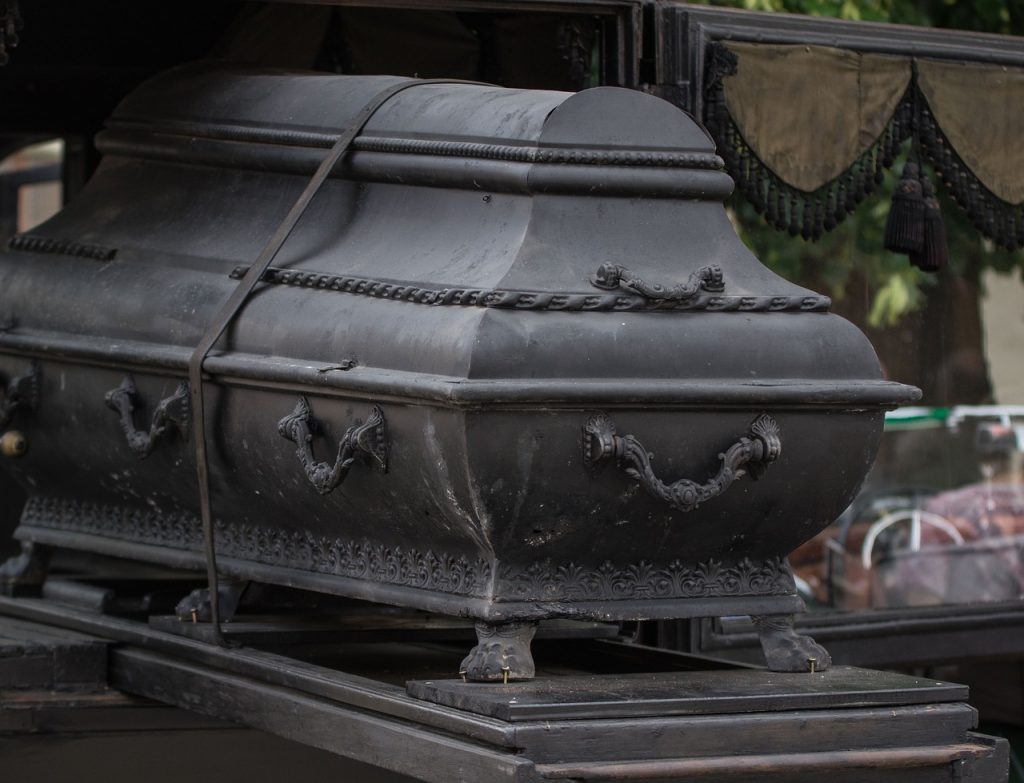 Decorated coffin (Fort Worth)
On the bright side, it didn't come with anyone inside.
Edgy punk doll (Fort Worth)
Let this little guy be a reminder of your glory days as a rebellious teen!
Journey vinyl record (Fort Worth)
Got a thing for antique objects? Better add this to your collection!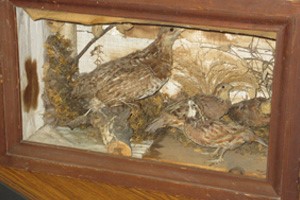 Dead hen pen (Fort Worth)
Four chicken corpses kept in a container – this sure is a strange world.
Designer bag (Fort Worth)
We have a feeling any grandmother would be dying to have this handbag!
Human skull (Fort Worth)
Do you think this is artificial? Think again! For some reason, the owner apparently found this skull no longer useful.
A Donation with a Noble Purpose
People donate the oddest things to Goodwill for reasons only they would know. However, when you donate a vehicle to us at Goodwill Car Donations, the noble objective is clearly spelled out: to help disabled and other disadvantaged people in your community reach their fullest potential and find gainful employment through learning and hard work, thus breaking free from the cycle of poverty and enhancing their dignity and quality of life.
We will auction off your donated vehicle and use the proceeds to fund the critical programs of the Goodwill organizations in your area that cater to disadvantaged individuals. These community-based programs provide their beneficiaries job training and placement services, mentoring, career development, youth employment, disability benefits support, and other community-building support services.
In exchange for your generosity, we'll pick up your vehicle for free and give you a 100% tax-deductible receipt corresponding to the selling price of your vehicle at auction. You can use this receipt to reduce your taxable income in the next tax season.
To know more about Goodwill Car Donations, our donation process, the types of vehicles you can donate, and other important details, check out our FAQs page. For inquiries, give us a call at 866-233-8586 or send us an online message.
You can make your car donation by either filling out our secure online donation form here or calling us.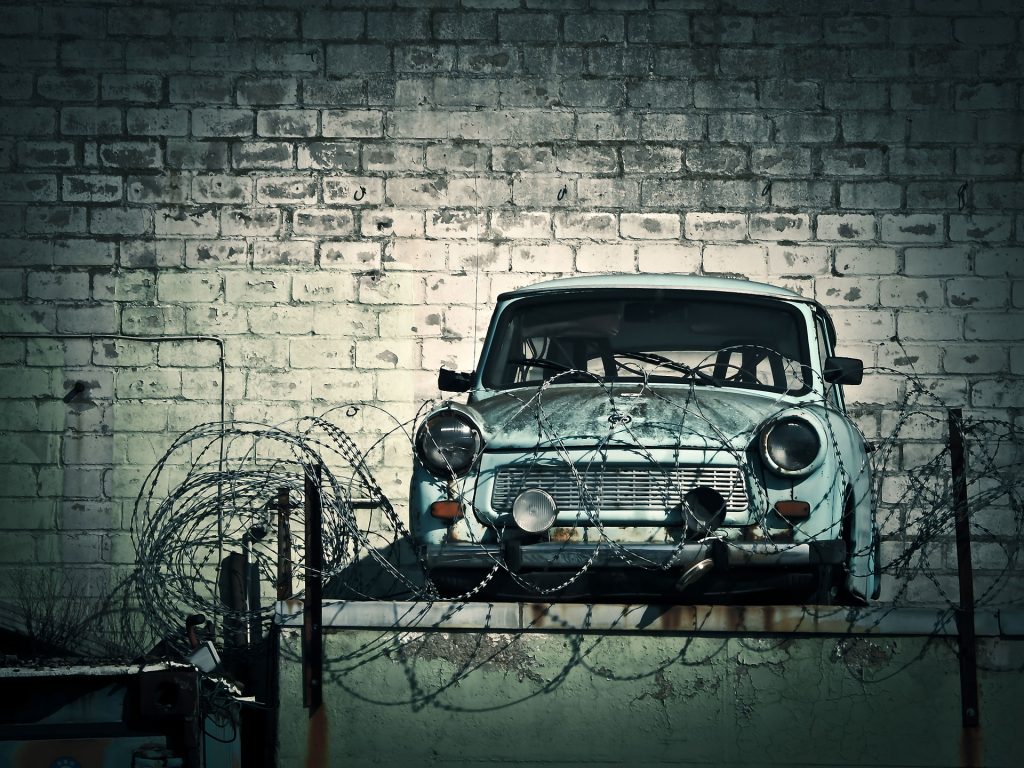 Make a Difference with Your Car Donation!
If some people donate the oddest things to Goodwill, you can donate one that will make a huge difference in your community. Call us at 866-233-8586 and transform the lives of the less fortunate families in your community with your car donation!