Earth Day: 5 Compelling Reasons for Switching to Renewable Energy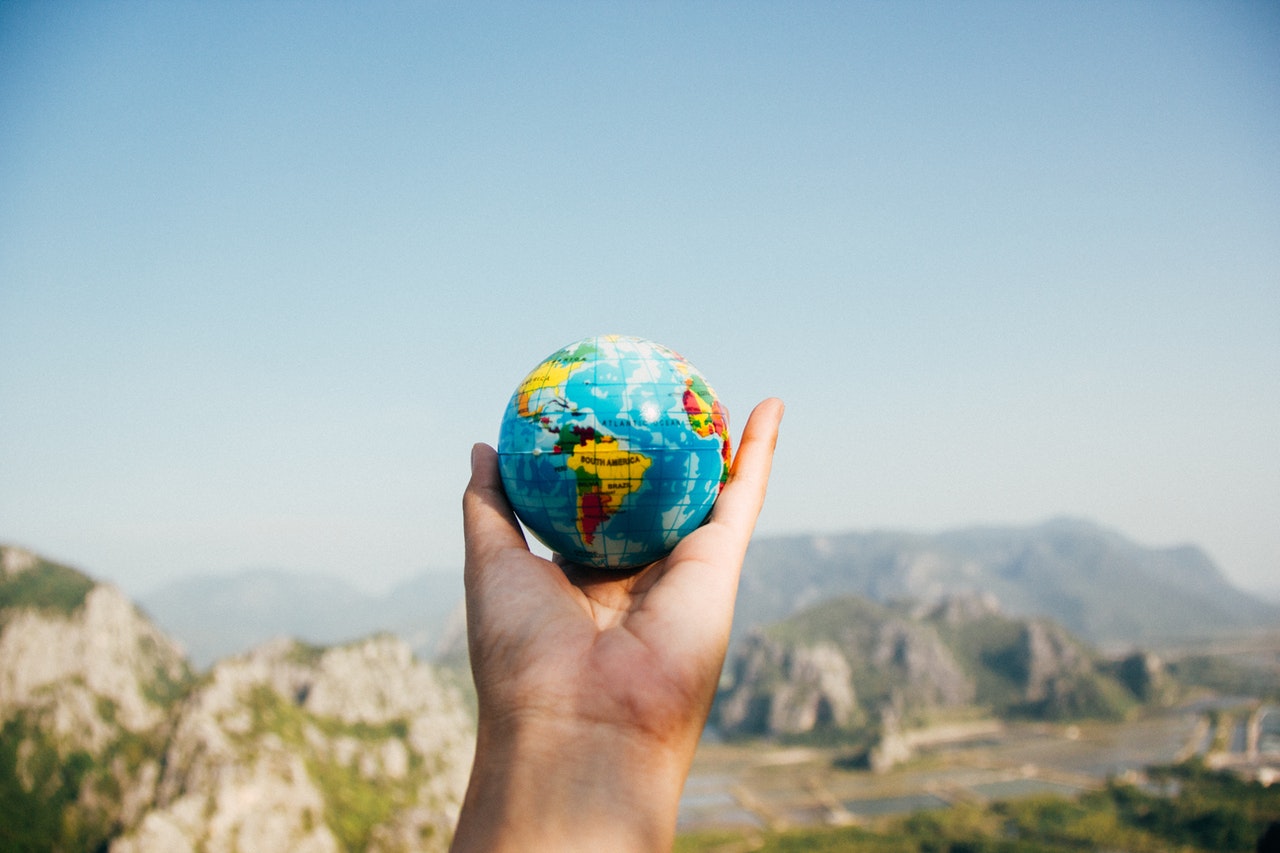 Learn More About Energy Coming from the Sun, Wind, and Water
Solar panels, windmills, hydroelectric power, and other natural energy sources have been at the forefront of many political and social conversations. Since these types of energy are derived from natural resources, they replenish themselves without depleting our planet's resources.
Goodwill Car Donations celebrates Earth Day on April 22nd by shining the spotlight on the top reasons why eco-conscious consumers should switch to clean and renewable energy.
Why Choose Renewable Energy?
Traditional energy generation involves the dangerous process of burning fossil fuels. When fossil fuels are burned, they release significant amounts of greenhouse gases that trap heat in the atmosphere and cause global warming. If you care about our home planet, now is the time to consider switching to renewable energy. We've outlined five reasons that just might convince you to make this decision today.
Green energy is virtually inexhaustible.
Unlike fossil fuels that have limited reserves lasting between 50 and 120 years, energy sources from water, sun, and the wind are accessible and virtually inexhaustible. The more we use green and renewable energy, the more we eliminate the need for energy sources that can harm the environment.
It's cheaper to run.
Since renewable energy sources won't run out, they won't be affected by price hikes. While installing renewable power systems requires an investment upfront, it can lead to huge payoffs later because these systems will significantly reduce your monthly power bills. If you harness more energy than you need, you can store the energy in a battery and use it to power your home at night.
It's cleaner.
Electricity generation is one of the culprits of air pollution in the United States. Studies show that 29% of emissions that contribute to global warming come from the country's electricity sector. Moreover, emissions from fossil fuels and coal act as a blanket on the Earth's atmosphere that traps heat.
On the other hand, renewable energy doesn't require combustion, which further increases the planet's greenhouse gases. Since it's harvested naturally and produces little to no greenhouse gases, renewable energy systems are indispensable tools in the fight against climate change.
It boosts public health.
Greenhouse gases from artificial forms of energy are detrimental to public health. As these gases pollute the air we breathe, they lead to increased cases of respiratory diseases, cancer, heart attacks, and other illnesses. Conversely, wind, solar, and hydroelectric energy sources are natural and don't produce harmful greenhouse gases. For this reason, they ensure cleaner air for everyone.
It creates more jobs.
While fossil fuel and coal companies are mechanized and capital-intensive, the renewable energy industry relies heavily on labor. For instance, switching to solar energy requires knowledgeable people to install panels. The same goes for wind energy, hydroelectric power, and tidal energy.
Make This Year's Earth Day Extra Special This Way
You can make this year's Earth Day celebration more meaningful by getting rid of your outdated car that's polluting the air with its toxic fumes. Turn your gas guzzler into a life-changing tool by donating it to us at Goodwill Car Donations. We'll use it to empower the disadvantaged and impoverished people in your community so they can live productive and fulfilling lives.
Our team will have your car auctioned off, with the proceeds going to the Goodwill organizations serving your area. These IRS-certified 501(c)(3) nonprofits are dedicated to helping disadvantaged Americans — those who are burdened with disabilities, lack of education, job experience, or essential skills, and other limiting personal issues, such as having a welfare mentality and being a former inmate.
Your local Goodwill organizations use the funding sourced from the sale of donated vehicles to provide their beneficiaries with job training, employment opportunities, scholarships, livelihood assistance, disability benefits, and other essential support services.
Donating to Goodwill Car Donations is not only easy and hassle-free, but it's super rewarding, too. Your gift will entitle you to claim the maximum tax deduction in the next tax season. You will also benefit from our free towing service, which you can get wherever you are in the country.
Best of all, your act of charity will bring you an immense sense of personal satisfaction. Thanks to your gift, your community will be seeing more productive individuals and contented families. You'll be amazed to discover how your unneeded car can transform so many lives.
We accept nearly all types of vehicles regardless of their conditions. You can donate even a damaged or non-working car.
To get to know our simple and convenient vehicle donation process and other relevant information, visit our FAQs page. For your questions and concerns, call us anytime through our toll-free hotline at 866-233-8586 or leave us a message here.
Transform Lives with Your Vehicle Donation Today!

As you do your part in preserving the environment on Earth Day this April 22nd, you can also do something that can help transform the lives of the disadvantaged residents of your community. You can help empower them with your car donation. Call Goodwill Car Donations at 866-233-8586 or fill out our secure online donation form now!