Do These 7 Things Before Donating Your Household Items to Goodwill

Do These 7 Things Before Donating Your Household Items
Whether you're moving out or just decluttering your house, donating all the stuff that you no longer need is a highly commendable act. Why keep those things around for nothing when you can give them away to help the less fortunate people in your community? It sure is a great way to make a difference!
First, you've got to pick a charity that supports a cause that means so much to you. After that, you may now go through your old belongings, segregate them, and seal them tightly in a huge box.
However, before proceeding to drop them off to their new home, it's important to remember a few basic rules. You wouldn't want your local charity to receive some damaged items, would you?
To make sure that everything goes well, do these 7 things before donating your household items:
Check for holes, rips, broken zippers, or missing buttons in clothes.
If you see any of these in the clothes you're donating, you may need to have them fixed first, or you may try to recycle them if the damage is no longer reparable.
Empty all the pockets.
Before you throw away your pants, shorts, or trousers, be sure that you've checked all pockets. You might even find some cash in some of those pants.
Dry clean or wash any clothing material.
Treat any stains that you can see. As much as possible, avoid using fabric softener and scent enhancers because the recipients of your donation may have certain allergies.
Inspect for any defects.
Whether it's a furniture piece or a kitchen appliance, don't forget to give each item a thorough inspection. Most charities don't accept anything that's not in good shape anymore.
Remove any potentially hazardous batteries.
Not only do you need to make sure that you're donating a working gadget or device, but you must also take out any batteries inside for safety purposes.
Know what donations can't be accepted.
Believe it or not, there are certain items that donation centers don't take even if they are in perfect condition. These include bed frames, non-flat-screen televisions, cribs, strollers, mattresses and box springs, breast pumps, and medical equipment.
Make sure you didn't place any valuable items in the box.
There are past instances where donors unintentionally included their personal belongings like wedding rings or family photos in the donation box. Don't make that kind of mistakes by double-checking your box.
Other Important Things to Remember
If you're expecting a tax deduction from your charitable contribution, choose a registered 501(c)3 nonprofit organization. They will give you a tax receipt after you donate.
Donating a piece of large furniture? You can call movers to do the pickup for you. Look up such charities in your area by visiting Donation Town.
Feel free to donate badly stained blankets, bed sheets, or towels to an animal shelter. Just contact them first to check if they would accept such donations.
Planning to Donate an Old Car?
We at Goodwill Car Donations will gladly accept any type or kind vehicle that you wish to give us. It will be our pleasure to haul it away from your property without charging you even a single dime. In case you want to find out if your donation is tax-deductible, the answer is definitely yes! After we auction off your vehicle, we'll mail to you your 100% tax-deductible sales receipt, which you can use to claim your tax deduction in the next tax season.
Even as you reap rewards from your vehicle donation, such a charitable contribution will also bring immense benefits to the disabled and other disadvantaged residents of your community. We will use the proceeds from the sale of your donated vehicle to support the critical programs of the Goodwill organizations nearest you. These community-based programs provide their beneficiaries with job training and placement services, mentoring, career development, youth employment, disability benefits support, and other community-building support services.
If you need more information about our vehicle donation program, just send us a message online or check out our FAQs page.
To get started with your vehicle donation, you can fill out our secure online donation form here or give us a call at 866-233-8586 today!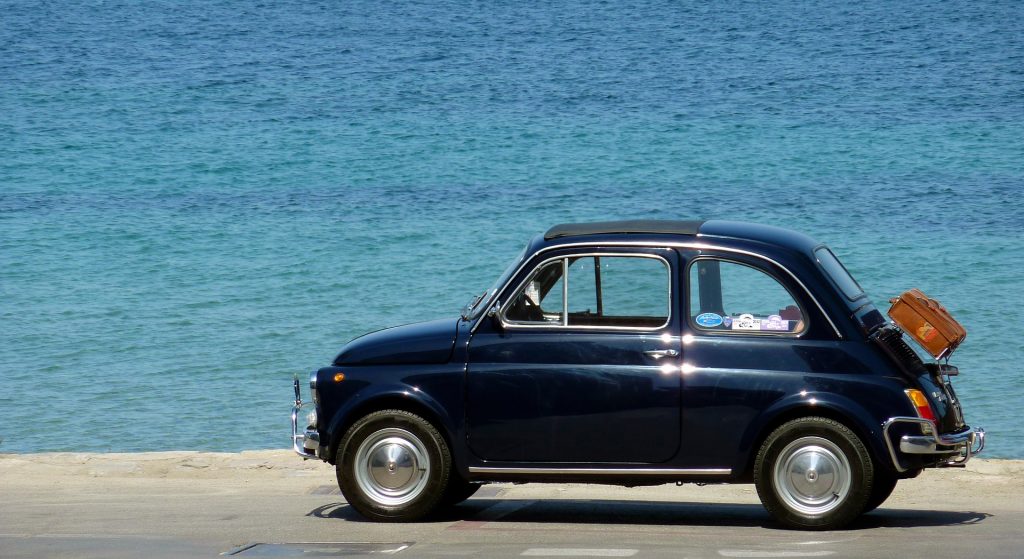 A Classic Win-Win Situation for You
You can never go wrong when you team up with Goodwill Car Donations because it's your textbook description of a classic win-win situation. Your community will benefit from it while you reap fantastic donation rewards!
There's no time to waste! Call us at 866-233-8586 and get started with your car donation!