Celebrate Freedom on September 17th – Constitution Day!

Celebrate Freedom on September 17 – Constitution Day!
If you love being an American and all the privileges that come with it, then September 17 – Constitution Day is the perfect time to celebrate. This day marks the birth of our Constitution, which laid out our nation's basic laws and system of government. It's a federal observance that recognizes the adoption of the United States Constitution on September 17, 1787, when delegates to the Constitutional Convention signed the document in Philadelphia.
This day is also known as Citizenship Day, an event that celebrates the citizenship of all Americans either through birth or naturalization.
However, before you can truly feel the celebratory spirit, Goodwill Car Donations gives you an idea of how our Constitution works. Gaining more understanding about it can help you appreciate and protect the liberties that all Americans enjoy. It is only through learning about our Constitution that we can be assured that it remains to be the foundation on which our government stands.
What Is the U.S. Constitution?
The U.S. Constitution serves as the basis for the laws that govern our country. It is the source of all our government's powers, and it sets the boundaries and standards that protect the rights of each American citizen. If we familiarize ourselves with the Constitution well enough, we would be able to effectively prevent our freedoms and rights from being abused.
The History of the Creation of the Constitution
Back when America had just gained independence from Great Britain, the nation's original 13 states faced hardships and challenges pertaining to governance. This led the Founding Fathers to think of a way to bring the nation together even if the states were to function independently from each other. The first effort toward building a strong nation was to create a federal government.
Unfortunately, the initial efforts to create a Constitution did not gain much ground, prompting the leaders to make changes to their plans. Eventually, after 11 years of planning, the American Constitution was adopted and signed by the delegates to the Constitutional Convention. The Constitution gave a clear description of the powers of the federal government and the states as well as the rights of citizens, making it the most important document in the nation's history.
How Constitution Day is Observed
On Constitution Day, everyone is encouraged to celebrate the freedoms that our forefathers fought for. On this day, government offices, as well as other public institutions and establishments, will display the country's flag to commemorate the signing of the American Constitution. Events and activities will also be organized in communities.
If you want to celebrate the occasion on your own, then go ahead. You can watch an all-American movie and learn about the culture and history of America. You can also take advantage of social media to share information, opinion, and your own thoughts about Constitution Day.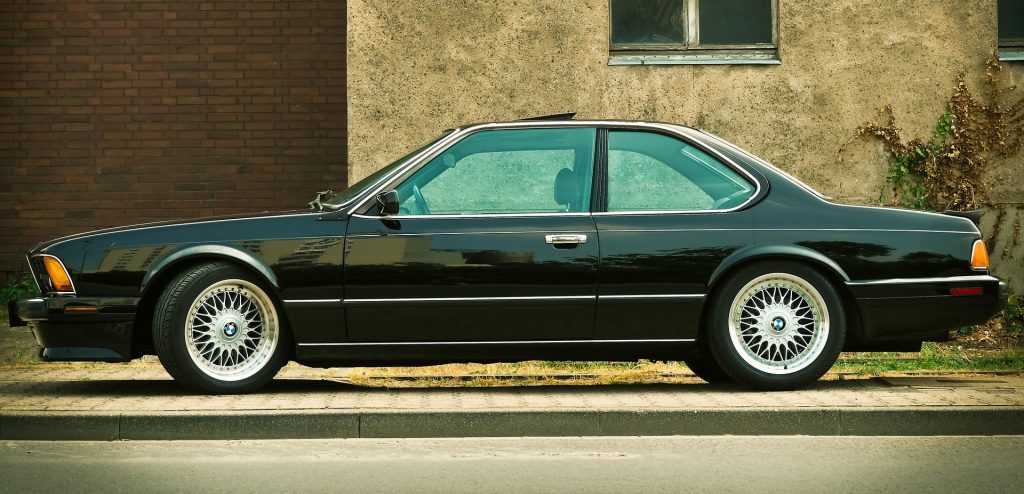 Donate a Car on September 17 – Constitution Day
One of the more meaningful ways you can celebrate Constitution Day is by extending a helping hand to the less fortunate people in your community. You can easily do that by donating any type of unwanted vehicle to Goodwill Car Donations. We will auction off your donated vehicle and use the proceeds to fund the critical programs of the Goodwill organizations in your area.
These nonprofit organizations cater to individuals burdened with disabilities and other disadvantages that prevent them from contributing to the nation's progress due to lack of employment opportunities. Your vehicle donation will help us provide them with free access to numerous life-changing training programs that would lead to job opportunities as well as scholarships, livelihood and disability benefits support, and other community-building support services.
The best part about donating a vehicle to us is that while you get the chance to conveniently dispose of your unwanted clunker, you also get to receive a handsome tax deduction after we sell your car at auction.
If you're ready to make your car donation today, all you have to do is fill out our online donation form here or give us a call at 866-233-8586. We'll have your vehicle picked up for free from your home or any location of your choice.
To know more about Goodwill Car Donations, check out our FAQ's page. If you have inquiries, feel free to call us anytime at our toll-free hotline or contact us online.
Do Something Extraordinary on Constitution Day
Taking part in our vehicle donation program will surely be one of the best decisions you'll ever make this year. It will not only help you deal with your clunker problem, but it will also give you the privilege of helping the disadvantaged residents of your community. Call 866-233-8586 today and do something extraordinary on Constitution Day with your car donation!