Best Websites To Find Internships

Best Websites to Find Internship
Looking for an internship program is now more convenient than ever for everybody. Unlike years ago when you had to go through newspaper listings or pay your prospective employer a visit to ask for permission to join their internship program, all it takes now is just a tap of your cell phone screen or a click of your laptop mouse. Just like that, expect to be bombarded with seemingly endless internship options from various websites, giving you plenty of opportunities to make your way into the professional world.
Career Specific Sites vs. Aggregate Career Sites
Before we give you our list of the best websites to find organizations that offer internship programs, it's important to know that not all of these programs cater to all career fields in both private and government sectors. For instance, USAJobs provides government-related job opportunities only. Other websites such as SimplyHired and Indeed are aggregate career sites.
With that said, always review each website to check whether it offers the kinds of internship you have in mind.
Since 2004, Indeed.com has been very promising for job-seekers and employers alike. The website caters to people from more than 50 countries and attracts 180 million visitors in a month alone.
What makes Indeed.com an excellent choice for would-be interns is that you can have free access to millions of opportunities through job listings from major job boards, organizations, newspapers, and company career pages. It also gives you the option to receive email alerts every time it receives openings for your preferred position or company.
Another aggregate site that helps individuals find millions of employment opportunities is SimplyHired.com. The website links visitors to employer websites. It also includes other useful resources like job boards, placement firms, staffing, as well as additional information about companies. It also features filters and tools that make it easier for you to search through your individual preferences.
Apart from offering job seekers multiple internship options, Experience.com also helps individuals land job opportunities by providing them with a number of tips and resources necessary for employment. The site offers visitors informative articles written by students who have undergone internship programs.
Containing a listing of more than 57,000 nonprofit and community organizations in over 180 nations, Idealist.org offers job seekers a seemingly limitless number of job opportunities. If you're looking to intern, volunteer, or simply find an activity that gives you the chance to give back to your community, you should definitely check out this website.
One of the most popular platforms for online job listings, LinkedIn makes it possible for job seekers to expand their professional network and connect with potential employers. Employers pay $499 to post a single job listing.
Careershift.com is another site that can assist you in your internship search. The website allows users to save and organize companies, add contacts, and send resumes to employers either through email or direct mail. However, since the site is not accessible to everyone, it's a good idea to check first with the Career Development Center at your college.
An umbrella organization consisting of InternAbroad.com, VolunteerAbroad.com, and StudyAbroad.com, this job-specific website offers job seekers thousands of overseas job opportunities. GoAbroad.com was initially designed to help travelers by connecting them with international organizations. If you're keen on trying something new and explore a different culture, you may want to give this site a look.
USAJobs.gov is the official U.S. government site for college students seeking to intern or work in the U.S. government.
Make an Impact in Your Community Today
One of the simplest gestures you can make to transform lives is by donating your old and unwanted vehicle to Goodwill Car Donations. When you do so, you'll give the disadvantaged men and women in your community a great opportunity to turn their lives around.
We will auction off your donated vehicle and use the proceeds to fund the critical programs of the Goodwill organizations in your area. Thanks to your vehicle donation, your disadvantaged neighbors can get free access to job training and placement services, mentoring, career development, youth employment, disability benefits support, and other community-building support services.
Aside from making a difference in the lives of the less fortunate people in your community, your vehicle donation will also entitle you to get a top tax deduction in the next tax season. Moreover, you can count on us to take care of all your donation paperwork and provide you with a quick, convenient, and free towing of your vehicle.
To know more about Goodwill Car Donations, our donation process, the types of vehicles you can donate, and other important details, feel free to visit our FAQs page. If you have questions, give us a call at 866-233-8586 or send us an online message.
You can make your car donation by filling out our secure online donation form here or calling us.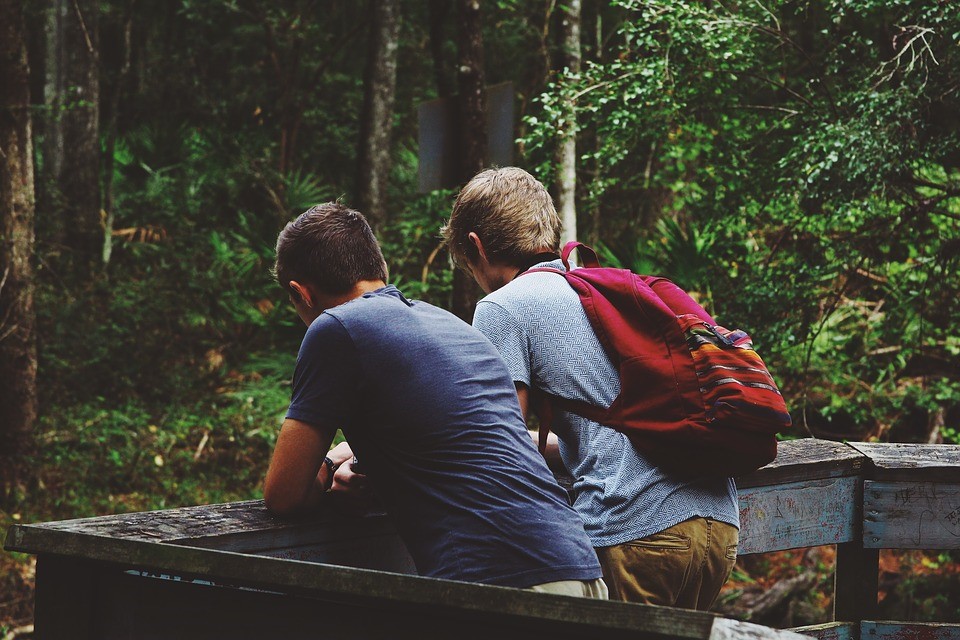 Touch Lives!
Your vehicle donation will touch people's lives in ways that you could never even begin to imagine. Don't waste another minute! Call 866-233-8586 and take part in our vehicle donation program!