Best Jobs Without A College Degree

Best Jobs without a College Degree
Did you know that there are many high-paying jobs that no longer require a 4-year degree? That's right! It doesn't take a college diploma to secure a good job anymore, and that's definitely great news for everybody.
Ever heard of new collar jobs? These are jobs that emphasize skills over work experience and education. While they do require certain hard skills, new collar jobs are far less strict when it comes to your educational and professional background.
Job seekers can acquire the skills necessary for a certain position in various ways, such as an apprenticeship, vocational training, a two-year degree program, or a certificate program. Among the most common industries that offer numerous new collar job opportunities are IT, manufacturing, and healthcare. There are even companies that offer paid training programs for candidates.
If you happen to be on the hunt for a job that offers good pay without the qualification of a good education, you're at the right place. Here are 7 best jobs that don't require a college degree:
Anyone who enjoys setting up machines and operating various manufacturing tools can be an ideal candidate for a tool-and-die maker position. If you're interested despite not having the right skills yet, you can always join an apprenticeship program, enroll in a technical college or vocational school, or undergo on-the-job training.
In case you're not aware, a tool-and-die maker is one of the top paying positions in the manufacturing industry, with a median pay of $44,950 per year.
Radiographers or radiologic technicians are responsible for conducting X-rays and other diagnostic imaging tests. They work under the supervision of doctors, either in hospitals, laboratories, offices, or outpatient clinics. Their duties include taking images and helping physicians with the assessment of the diagnostic tests.
The position requires candidates to have at least an associate's degree in radiologic technology or MRI, which may take 18 months to 2 years to complete. However, you also have the option to take certificate programs, which can last only about a year or two. On average, radiographers earn $61,240 every year.
Also known as database administrators, database managers store and organize data with specialized software while ensuring that the data is secure and accessible to those who need it. Although database managers are typically assigned in companies that specialize in computer systems design and support, they're actually flexible and can work in almost any type of industry.
Unlike before, many employers are now open to hiring candidates without a bachelor's or master's degree in management information systems. As long as you have strong knowledge of database languages, you can certainly earn a shot at the position. If you're wondering, the average salary of this job is $90,070 per year.
Computer security analyst
Computer security analysts are known to plan and implement various measures to keep a company's computer systems secure and protected. While some employers prefer analysts with a bachelor's degree in computer science or even a master's degree in information systems, there are companies that settle for candidates with skills and knowledge in programming, IT security, and computer science. Computer security analysts earn a median annual wage of $98,350.
Ultrasound technicians, otherwise known as diagnostic medical sonographers, directly work with physicians to produce ultrasound images for patients. There's no need to complete a four-year degree for the position. An associate's degree or a one-year certificate program is already enough for many hospitals, laboratories, or medical centers. Like the other jobs mentioned here, ultrasound technicians are growing in demand, with an average median pay of $67,080 every year.
Working in pharmacies, drugstores, and hospitals, pharmacy technicians mainly assist pharmacists in preparing and dispensing medications. Other responsibilities include counting pills, labeling and giving instructions for certain medicines, taking orders over the phone, and taking payments.
To qualify as a pharmacy technician, you'll only need to complete on-the-job training in pharmacy technology. Fortunately, there are many vocational schools that offer training, and some would even provide certification after completion. As of 2018, the average annual pay for this healthcare job is reported to be $32,700.
While many think that a computer programmer position requires a 4-year degree, that's actually not true—at least not anymore. Employers are now accepting candidates who only have an associate's degree, previous working experience in coding, and knowledge of computer languages. Individuals with a certificate in specific programming languages also have the upper hand when it comes to getting hired for the position.
As for the median pay, computer programmers earn $82,240 each year.
Disadvantaged Americans Need Your Support
If you've always wanted to take part in meaningful causes, you'd love to team up with us at Goodwill Car Donations, By donating your old and unwanted car to us, you'd enable the disadvantaged and jobless residents in your community to find gainful employment that can sustain their needs and make them productive members of society.
And guess what? We'll tow away your vehicle for free and give you a substantial tax write-off as our tokens of gratitude!
To know more about Goodwill Car Donations, our donation process, the types of vehicles you can donate, and other important details, check out our FAQs page. For inquiries, give us a call at 866-233-8586 or send us an online message.
You can make your car donation by filling out our secure online donation form here or calling us.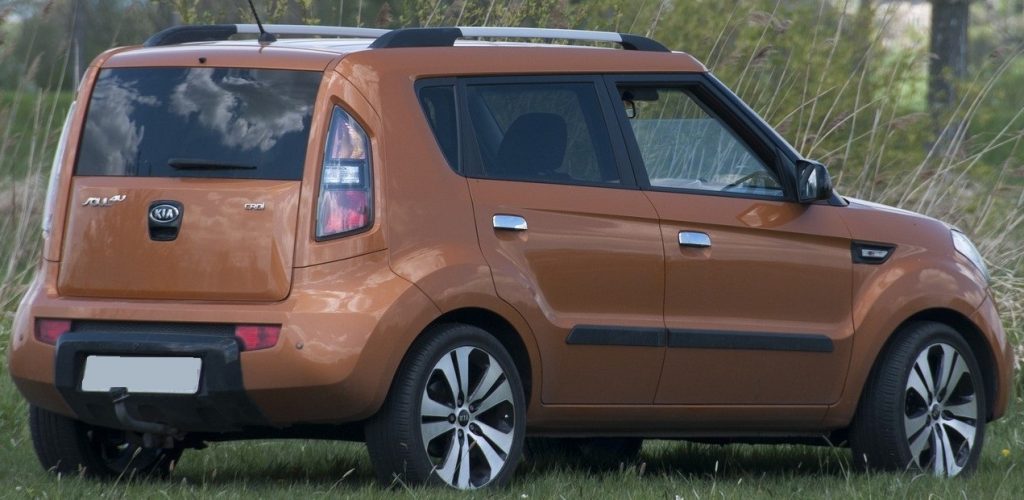 There's No Time to Waste!
Are you ready to say goodbye to that eyesore in your backyard? Slash your taxable income, get free towing, and bring positive changes to your community by taking part in our vehicle donation program! Call us at 866-233-8586 to get started!