America Recycles Day

Commit to Recycle More Materials on November 15—America Recycles Day
November 15—America Recycles Day is an annual celebration that encourages people to practice recycling, spread the word about the benefit of recycling, and purchase recycled products.
Recycling brings a lot of benefits to our world. It not only saves space in landfills but also reuses essential resources and saves energy. It likewise prevents the avoidable deaths of many aquatic animals and helps minimize global warming.
On November 15—America Recycles Day, take the time to look at what you throw away and be more committed to recycling more materials. You can also encourage your neighbors and friends to do the same. Remind them that this is not only for the good of all of us but for the good of future generations as recycling will help in protecting and saving our planet.
History of America Recycles Day
The National Recycling Coalition gave birth to America Recycles Day in 1997. Each year, the President of the United States usually issues a proclamation to acknowledge this day and encourage fellow Americans to recycle whatever materials can be reused.
Since 2009, America Recycles Day has been in the program of Keep America Beautiful, a nonprofit organization known as the largest community improvement organization in the United States. On November 15, expect numerous events to be held across the United States to raise awareness about how important recycling is. Concerned individuals will be signing personal pledges to show their commitment to recycling and buying products that are made from recycled materials.
Shocking Facts about Recycling
Here are some stunning facts about the materials we throw away and the wonders of recycling:
Over 200 million trees could be saved each year if everyone recycles their newspapers.
About 60% of trash could be recycled.
Over 20 trillion Styrofoam cups are thrown away by Americans each year.
Some 80 billion aluminum cans around the world are thrown away each year.
Some 500,000 trees are cut down just to produce Sunday newspapers each week.
About 5 million plastic bottles are used in America every hour and most of them are trashed after one use.
Recycling one ton of plastic can save nearly 2,000 gallons of gasoline.
Recycling one glass jar can save enough energy to have a TV run for almost three hours.
Over a million marine creatures are killed each year after they get entangled in plastic debris in the sea.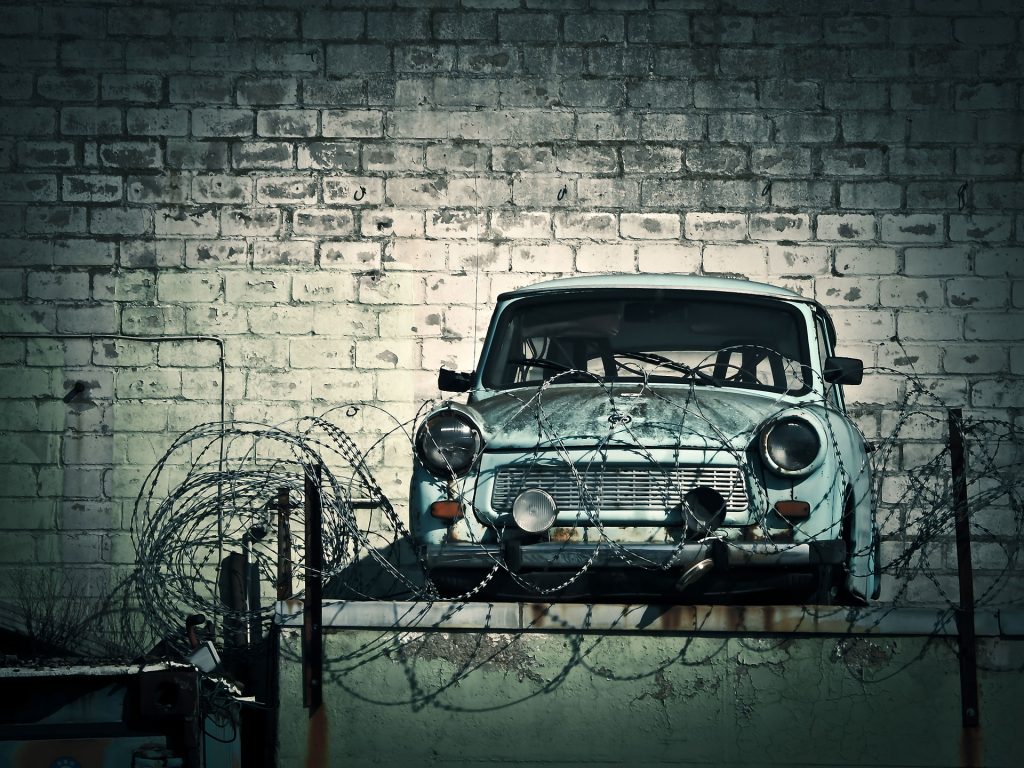 Donate Your Old Car to Save Our Planet
A great way to celebrate November 15—America Recycles Day is to donate an old vehicle to Goodwill Car Donations. By donating to us an old car or a truck or any other type of vehicle that's only polluting the air with the fumes it emits, you actually help save our planet!
Moreover, by selling your donated vehicle via auction, we will transform it into a source of funds that would ease the suffering of the disadvantaged people in your community. These are the men and women living among you who are burdened with disabilities, illiteracy, past criminal record, and other personal barriers to gainful employment and a life outside the bounds of poverty.
The proceeds from the sale of your donated vehicle will be used by the Goodwill organizations serving your area to deliver such life-transforming services as skills and job training, career development and placement, scholarships, youth employment, livelihood, disability benefits support, and other community-building support services.
Disadvantaged individuals who enroll in our job training programs are taught skills best suited for them, paving the way for their employment. As such, they become financially independent and productive workers, enabling them to support themselves and their family and contribute to the growth and progress of your community.
What's even better is that our donors also get to receive great rewards, including the highest possible tax deductions based on the selling price of their donated vehicles.
To know more about Goodwill Car Donations, our donation process, the types of vehicles we accept, and other related information, check out our FAQs page. For inquiries, feel free to call us at our toll-free hotline 866-233-8586 or send us your message online.
Bring Positivity to Your Community
On November 15—America Recycles Day, let's make use of the unwanted stuff in our homes, like that old vehicle that's just clogging your property, to help the less fortunate families in our own neighborhood. Let's join forces and bring positivity to our community. Call us at 866-233-8586 and get free professional towing service for your car donation.