5 Challenges Faced By Physically Disabled Workers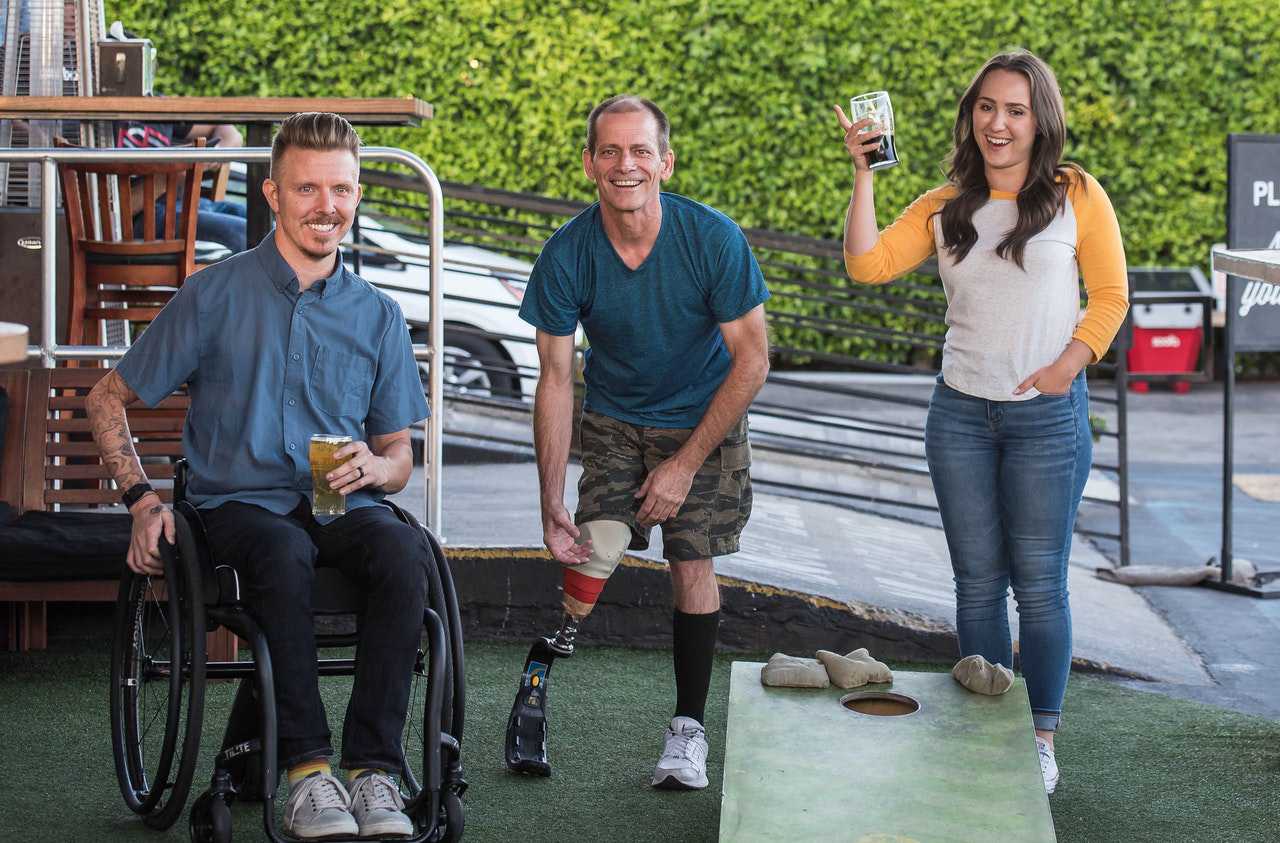 Know the Full Extent of the Troubles They Face in Life
Persons who suffer from physical disabilities are not only challenged by their handicaps. They also face the tough task of hurdling multiple barriers that prevent them from functioning normally in society.
Apart from the physical challenges they have to deal with, disabled persons also find it difficult to move around without the help of assistive technology and special facilities. Moreover, they face discrimination and have to deal with people's negative attitudes toward disability.
5 Challenges at the Workplace
At the workplace, disabled individuals are faced with tough challenges. Here are some of them:
Lack of accommodations
Because there is only a small percentage of the workforce that suffers from a disability, some companies are unwilling to make considerations for employees with disabilities. They expect disabled employees to perform at par with employees who do not suffer from any type of handicaps. They do this even though giving special accommodations to their disabled employees would be reasonable.
Unrealistic expectations
Persons with disabilities are expected to make adjustments when it comes to communication. An example would be a deaf person who is expected to attend a meeting and follow the discussions without the aid of an interpreter.
Lack of facilities
Some employers fail to understand that dealing with disabilities cannot take on a one-size-fits-all approach. The disabled community is diverse and each person deals with a different condition. Persons with disabilities may have different needs that require different adjustments.
Underestimation
Disabled persons are discriminated against based on common stereotypes about their condition. They are often belittled by colleagues because they talk differently or move differently.
Overwork
Disabled employees often have to work twice as hard to prove their worth to the company.
Challenges in Getting Employed
Even before disabled persons manage to enter the workforce, they already encounter various obstacles in getting employed.
Employers hesitate to hire employees with disabilities because they are afraid such workers won't be able to deliver on the requirements of their job. Employers also don't want to incur the extra expenses that come with hiring disabled employees. Many companies also see the hiring of disabled applicants as a risk for legal problems.
Here's What You Can Do to Help Persons with Disabilities
With the challenges that persons with disabilities face at the workplace and even before they could get employed, living a productive and fulfilling life is a hard-to-reach dream for many of them.
The good news is that you can help them overcome their predicament. All you have to do is to donate any old and unwanted vehicle you have to us at Goodwill Car Donations. We will use your donation to help not only the disabled individuals in your community but also those who lack education or essential skills and those who carry other disadvantages that make it hard for them to escape from the clutches of poverty.
We will sell your vehicle through an auction and use the proceeds to support the community-based programs and services of the Goodwill organization serving your local area. Goodwill organizations are IRS-certified 501(c)(3) nonprofits that can be found throughout the country. They provide deserving individuals with job training, employment opportunities, scholarships, livelihood assistance, disability benefits, and other critical community-building support services.
Thanks to your donation, these services will enable the less fortunate residents of your community to attain financial stability.
You'll also benefit from your charitable contribution since this will entitle you to receive the maximum tax deduction in the next tax season. Moreover, we'll provide you with our free towing service.
Your gift will also allow you to savor the satisfaction of serving your community by helping empower your less fortunate neighbors.
We accept nearly all vehicle types, even those that are no longer working. We can collect your donation wherever you are located in the country. It's because our vehicle donation program covers the entire United States.
For more information about our vehicle donation program, feel free to check out our FAQs page. If you have questions, call us at 866-233-8586 or leave us a message here.
Help Break Those Barriers Today!
You can help break the barriers to gainful employment and living the American dream that disadvantaged individuals in your community face. All it would take is your donation of an unneeded vehicle to us. Call Goodwill Car Donations at 866-233-8586 or fill out our online donation form now!