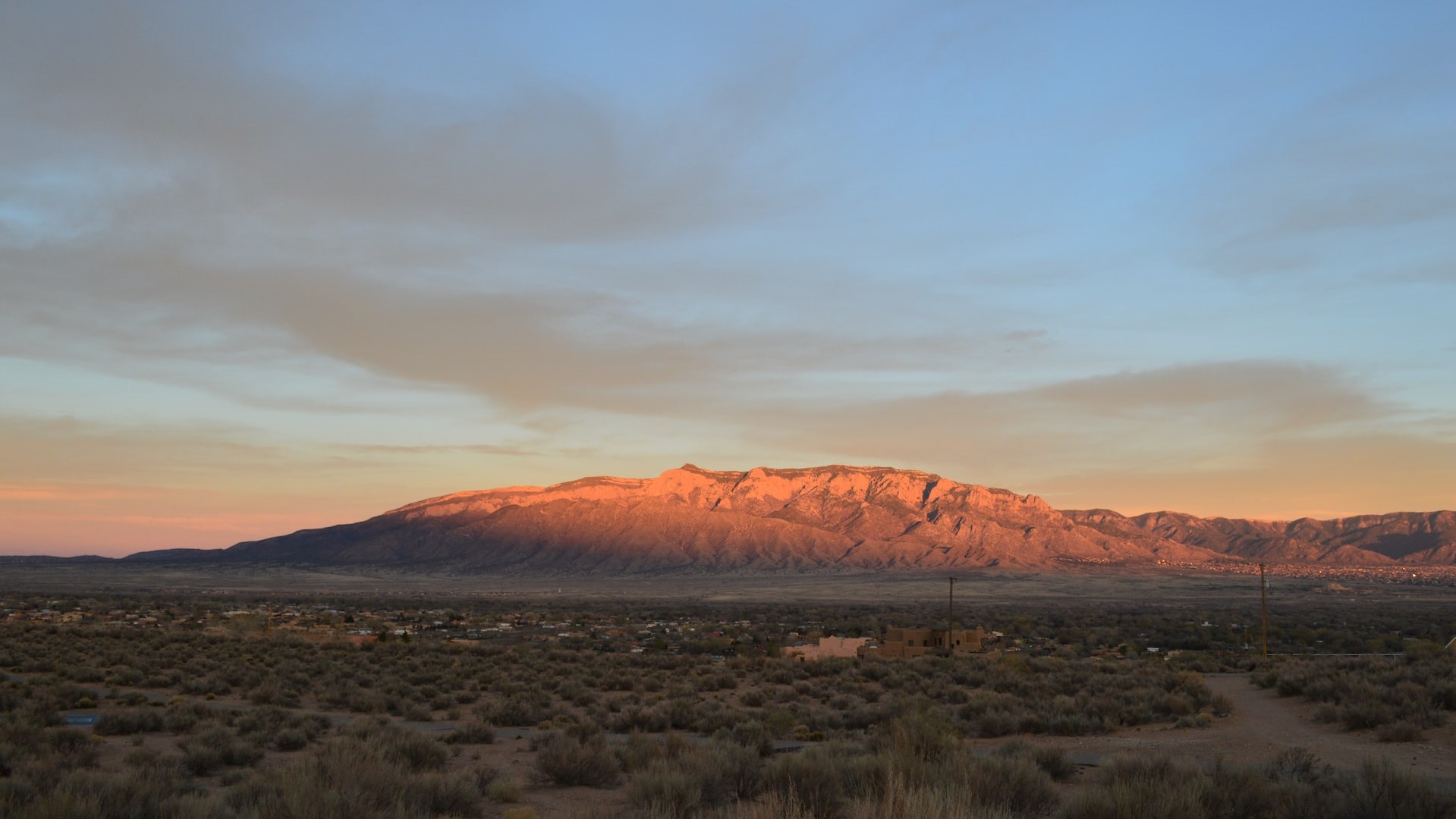 Photo by Derek Olson under Unsplash License
Rio Rancho, New Mexico Car Donations: Turn Your Clunker into a Life-Changer
Owning a vehicle in Rio Rancho, New Mexico isn't cheap. Aside from the initial cost of the car upon purchase, you'll eventually incur expenses for maintenance, repairs, registration, and insurance. Vehicles past their prime are especially expensive to maintain because they inevitably require repairs and parts replacements.
If you have an old car that's becoming more of a headache than a convenience, consider handing it over to us at Goodwill Car Donations through our Rio Rancho, New Mexico car donations program.
By donating it to us, you'll not only be disposing of an unwanted car, but you'll also be helping improve the living conditions of the disadvantaged residents of your city. These include the men and women in your community who are burdened with physical or mental disabilities, lack of skills, experience or education, welfare dependency, and other obstacles that prevent them from living self-sufficient and productive lives.
Help the Less Fortunate People of Rio Rancho, New Mexico
You can turn your clunker into a life-changer for the less fortunate people of Rio Rancho, NM. We will auction off your donation and turn over the proceeds to the Goodwill organization serving your area. This IRS-approved 501(c)3 nonprofit uses the funding it gets from our donation program to help finance the services it provides to its beneficiaries. These services include:
Services for individuals with traumatic and acquired brain injuries
Long-term community-based employment
Comprehensive job readiness training
Long-term employment and social services for homeless veterans
Housing for veterans and their families who are homeless or at risk of homelessness
Permanent community-based employment for low-income seniors
The Rewards You'll Get for Donating
You'll get a ton of rewards when you make a Goodwill car donation in Rio Rancho, New Mexico. Here are some of the perks that await you:
Get a maximized tax deduction.
Towing service rendered by a licensed company is absolutely free.
Enjoy a hassle-free giving experience.
You will no longer be financially burdened with taking your old vehicle to the shop for maintenance and repairs and paying for its insurance and registration.
Paperwork will be efficiently handled by our team on your behalf.
You'll have more storage space in your garage after we haul your car away.
Donating to Goodwill Is Hassle-Free
We want to make things quick and convenient for you as much as possible. That's why our car donation process here in Rio Rancho, NM comprised of only three easy steps. A quick phone call is all it takes to get your vehicle going from your garage and into the lives of those who need help.
Here's a brief guide to our donation process:
Contact us.
Jump-start your donation by giving us a call via our toll-free line at 866-233-8586. You also have the choice of donating online by filling out our donation form here. Once you've sent us the required information, we'll give you a quick call for verification purposes.
Get our free towing service.
Your vehicle's towing is on us. Goodwill Car Donations provides all of its vehicle donors a professional towing service at zero cost. Just tell us when and where you want us to pick up your car.
When our towing crew arrives to haul off your vehicle, they'll issue you a towing receipt. You can use this receipt to cancel the insurance coverage of your car and have it de-registered at your local DMV. The receipt will also free you from any liability on your donated vehicle from that point onward.
Receive your tax-deductible receipt.
Within 30 days following the sale of your car, we'll send you your 100-percent tax-deductible sales receipt in your mailbox or email address. The selling price of your donation as indicated in the receipt will serve as the basis of the amount of tax deduction you can claim when you file your itemized federal income tax return in the next tax season.
If you want to know more about Goodwill and our vehicle donations program, head over to our FAQs page. For your inquiries or concerns, call us at 866-233-8586 or send us your message here.
Photo
by
Blake Connally
under
Unsplash License
The Various Vehicle Types That We Accept
We accept nearly all vehicle types, including those that are no longer in good running condition, in our Rio Rancho, NM car donations program.
We're also happy to accept multiple car donations from a single donor.
Do note, however, that we cannot accept any vehicles that have been stolen or abandoned. That's why we require a vehicle's title or proof of ownership before we accept a donation. However, if you've merely lost or misplaced your car title, call us at 866-233-8586 so we can help you secure a replacement copy of your title.
Here is a detailed list of the vehicle types we accept in our Rio Rancho, New Mexico car donations program:
Cars: sedans, luxury cars, coupes, convertibles, hybrids, sports cars, wagons, hatchbacks
Vans: family minivans, camper vans, cargo vans, passenger vans
SUVs: compact, midsize, full-size or crossover versions
Motorcycles: touring bikes, cruisers, scooters, off-road bikes, mopeds, sports bikes, choppers
Trucks: box trucks, pickup trucks extended cab pickup, panel trucks, refrigerator trucks, tank trucks
Boats: fishing boats, sailboats, tugboats, speedboats, houseboats, cruise ships, catamarans, pontoon boats, yachts
Specialized vehicles: riding lawnmowers, motorized wheelchairs
Fleet vehicles: SUVs, pickups, trucks, buses, cars, passenger vans, cargo vans, limousines, ambulances, taxicabs
Recreational vehicles: noncommercial planes; campers, travel trailers, snowmobiles, Jet Skis, RVs, motorhomes, pop-up trailers, ATVs
Work-related vehicles: construction vehicles, tractors and farm equipment, buses, large trucks, landscaping vehicles
Be a Local Hero by Helping the Needy
Work with us at Goodwill Car Donations. When you make a Rio, Rancho, New Mexico car donation, you'll greatly benefit the disadvantaged residents of your community, making you their local hero. Fill out our online donation form or call us at 866-233-8586 now!