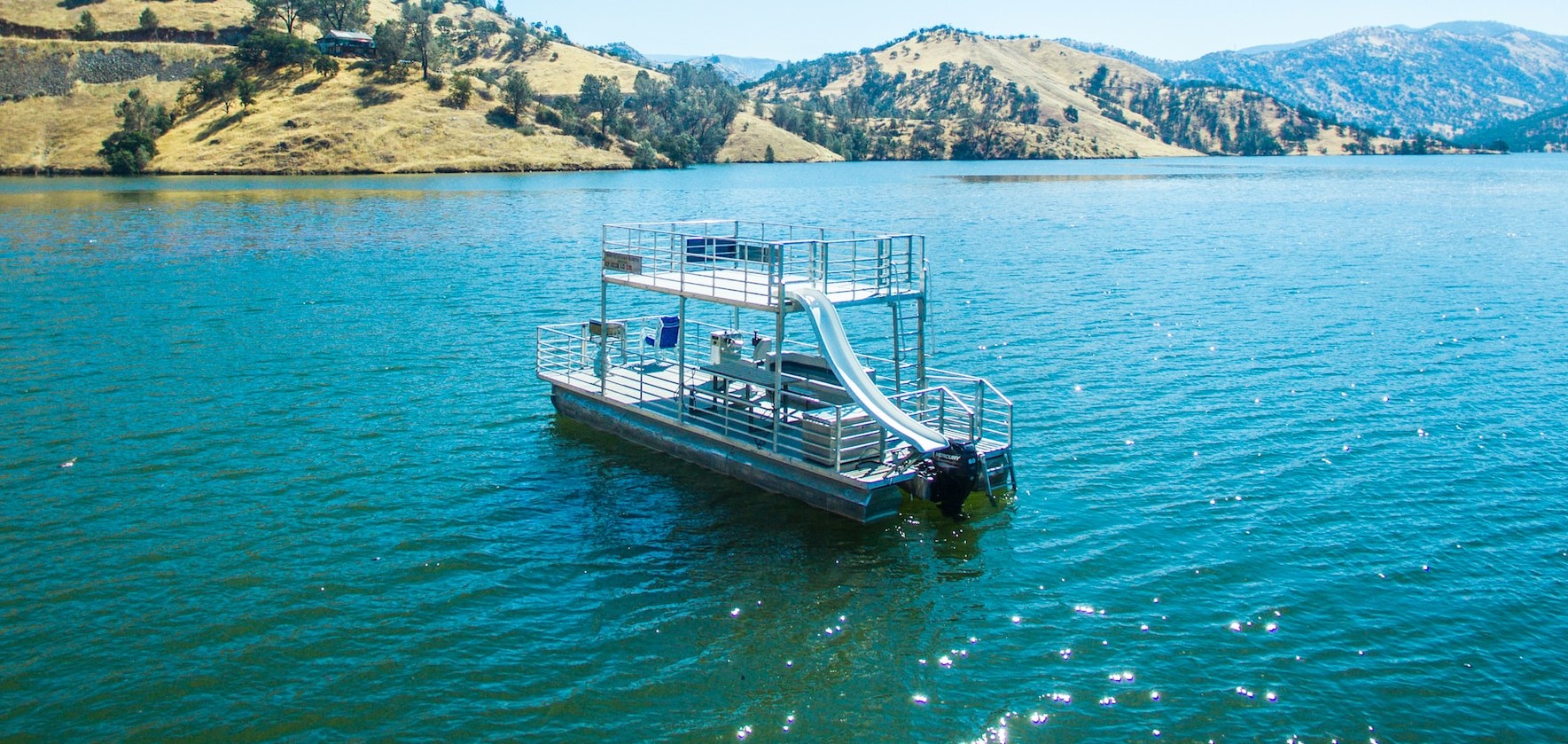 Photo by Mike Bowman under Unsplash License
Want to Get Rid of Your Floating Home Quickly Before It Sinks?
Owning a houseboat can be such a fun and unique experience. It gives you the freedom and flexibility to move your home anywhere on the lake or bay where it's floating, allowing you, your family, and guests to enjoy scenic waterfront views and live the minimalist lifestyle that comes with living on a boat.
Unfortunately, there will come a time when your vessel starts showing signs of disrepair. The older it gets, the more frequently it will experience issues — issues that will cost you a fortune to fix. If your houseboat is already in this state and its accumulated repair and maintenance bills have already reached sky-high, you're left with no other choice than to say goodbye to it.
No matter how much sentimental value that vessel holds, getting rid of it is the practical thing to do. If you're thinking of selling it, that might only bring you more headaches, which you surely don't deserve. You'd need to have it fixed and refurbished to make it attractive to potential buyers — and that would cost you plenty of money. Moreover, you'd need to exert tons of energy and spend a lot of time looking for a good buyer.
There's a much simpler solution that will take just a couple of minutes of your time and in the comfort of your home: Donate that houseboat to us at Goodwill Car Donations. It's not only a hassle-free option to dispose of an unwanted boat, but this charitable deed with also allow you to be of service to your community as you extend a helping hand to the struggling underprivileged folks living among you.
We'll have your houseboat auctioned off to generate funds for the Goodwill organizations serving your local area. These IRS-certified 501(c)(3) nonprofits are dedicated to helping disadvantaged Americans — those who are saddled with disabilities, lack of education, job experience, or essential skills, and other limiting personal issues, such as being welfare-dependent or having past prison records.
Your local Goodwill organizations use the funding we give them to provide their beneficiaries with job and skills training, employment opportunities, scholarships, livelihood assistance, disability benefits, family support, educational services, financial assistance, and many other essential support services.
These services will equip your needy neighbors with the tools that they need to attain economic independence and enjoy a better quality of life.
A Simplified Houseboat Donation Process You'll Enjoy
Making a houseboat donation to Goodwill only involves three simple steps:
Get in touch with us.
You can either fill out our online donation form or give us a call at 866-233-8586. We will need a few details about your houseboat as well as your contact information so we can easily get in touch with you.
Schedule your boat's free pickup and towing.
We'll give you a call to set up an appointment for picking up your houseboat. Since we value your convenience, you'll be the one to pick the date, time, and place for this.
Receive your tax-deductible receipt.
We'll promptly put up your houseboat for auction once we get hold of it. Following its sale, we'll send you your 100% tax-deductible sales receipt via mail. Using this receipt, you can claim your tax deduction in the next tax season.
For more information about Goodwill's donation program, feel free to check out our FAQs page. If you have questions or concerns, call us at 866-233-8586 or leave us a message here.
Compelling Reasons to Team Up with Goodwill
Making a houseboat donation to Goodwill is a win-win solution for everyone. Your less fortunate neighbors will get the support they need; we get to accomplish our mission of transforming lives, and you get to receive your share of outstanding rewards.
What rewards, you ask? Check them out below.
Claim the maximum tax deduction!
We'll sell your vessel in one of the best auction houses in our network. We will see to it that it gets sold at its highest possible price level. That way, you get to claim the maximum tax deduction, which is your boat's final selling price.
We'll handle all the paperwork for you!
You can count on our reliable team of donation experts to manage all the documents on your behalf. From transferring ownership to issuing your tax receipt, they'll get you covered.
Towing is on us!
No need to pull out your wallet to pay for the towing of your boat. You can keep your money because our boat towing service is absolutely free! You can also make your houseboat donation anywhere in the country since we operate in all 50 states!
Avoid the hassles of selling!
When you donate your boat to us, you'll save yourself the trouble of advertising, waiting for a decent offer, negotiating with prospects, and spending loads of money on repairs.
Quit paying for boat-related fees!
You can finally knock off boat repairs, maintenance, and insurance on your list of expenses. There's no doubt that you'll save a ton of money as a result!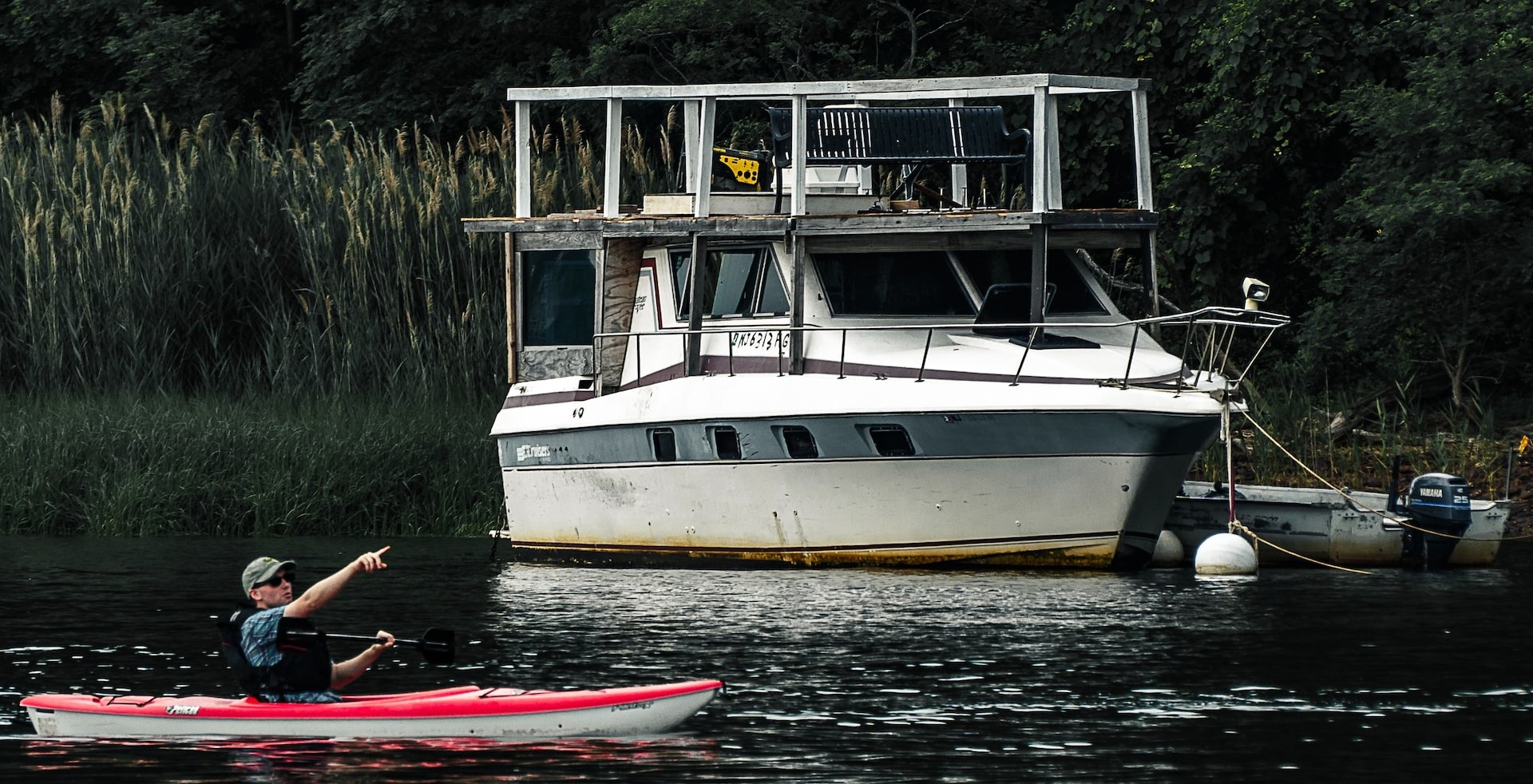 Photo
by
Chase Baker
under
Unsplash License
Bring Hope to Underprivileged Americans Today!
A houseboat donation from you can go a long way in improving the living conditions of the struggling men and women in your area. Call Goodwill Car Donations at 866-233-8586 or fill out our secure online donation form to start the process now!