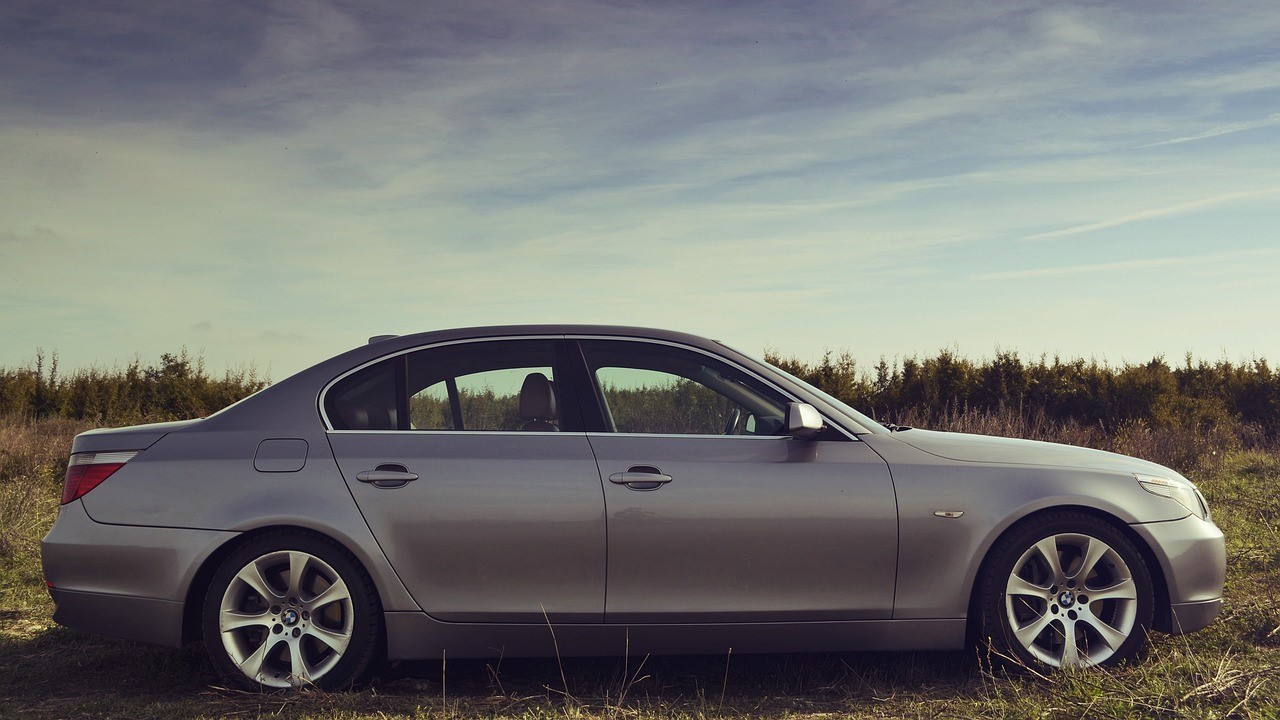 Photo by Pexels under Pixabay License
White Hall, West Virginia Car Donations: You Can Make a Difference in Your Town This Way
Are you looking for ways to somehow make a difference in White Hall, West Virginia? Perhaps you've always wanted to give back to your community by reaching out to those who are struggling to overcome disadvantages in life.
Goodwill Car Donations offers you a sure-fire way to bring positive changes to your community while you get your hands off a vehicle that you no longer need. You can do this when you participate in our White Hall, West Virginia car donations program.
What You May Not Know About White Hall, West Virginia
White Hall is a small town in Marion County in the state of West Virginia. According to Data USA, it had an estimated population of 718 people as of 2017. The poverty rate was at 7.1 percent. The census also showed that the most common racial or ethnic group that's living below the poverty line in White Hall, West Virginia was White, followed by Hispanic, and Black.
Who We Are and What We Do
Goodwill Car Donations serves as the online vehicle donation platform of Goodwill organizations throughout the country, two of which serve the state of West Virginia. When you donate your extra vehicle to us, we will auction it off and use the proceeds to support the critical programs and services of these Goodwill organizations.
Goodwill's overall goal is to transform communities throughout the country by removing barriers that prevent certain individuals from landing decent and stable jobs and living productive and fulfilling lives. These barriers include physical or mental disabilities, lack of skills, experience or education, welfare dependency, and other personal hindrances.
Goodwill organizations remove these barriers by using the donation proceeds to provide the following services to their beneficiaries:
Job and skills training
Career opportunities
Vocational and educational services
Internship programs
Financial support
Livelihood assistance
Other critical community-building support services
We can't effectively pursue our mission without the help of our generous donors. We use every donated vehicle as a means to raise funds for these services.
Get These Amazing Rewards When You Donate
You'll get back more than what you give when you make a White Hall, WV car donation to Goodwill. Here are some of the perks you can expect to receive:
You can claim the highest possible tax write-off next tax season. We'll make sure of that by seeing to it that your car is sold at its highest possible price at auction.
You can finally get rid of a no-longer-needed vessel in the most convenient way and at no cost to you.
You get to skip the hassles of selling an outdated car.
You can save the money that you would otherwise use to pay for the costs of your car's maintenance, repair, registration, and insurance fees.
You get to free up space in your garage, which you can use to house the brand-new ride you plan to buy.
How You Can Take Part in White Hall, West Virginia Car Donations
Goodwill Car Donations makes it incredibly easy for anyone to touch people's lives while getting rid of an unwanted vehicle. Even if it's your first time to make a charitable contribution to us, you won't find it difficult to do so.
Here's a look at what you can expect when you take part in our White Hall, West Virginia car donations program:
Reach out to us.
Give us a call at 866-233-8586 or fill out our online donation form. Once we receive your information, one of our donation specialists will call you back for verification purposes.
Schedule your car's free pickup.
Once we've confirmed your information, we'll ask you to give us your preferred time, date, and place for your vehicle's free pickup. We'll then send a licensed tow truck to collect your donation — even without your presence. We do unattended pickups, but we need you to tell us beforehand where in your vehicle we can find your car's title and keys.
We'll hand you or your representative your towing receipt on the day of pickup. You can use this document to cancel your car's insurance coverage and to have it de-registered at your local DMV.
Receive your tax-deductible receipt.
We'll deliver your vehicle to one of the best auction houses within our network. As soon as your vehicle is sold, we'll have your tax-deductible sales receipt delivered to your doorstep or your email address. You will need this receipt to claim your top tax write-off in the next tax season.
If you need more information about our vehicle donation program, feel free to browse through our FAQs page. You may also call us at 866-233-8586 or send us an online message for your questions and concerns.
The Types of Vehicles That You Can Donate
You'll be happy to know that we accept almost all types of vehicles in our White Hall, West Virginia car donations program.
Check out these types of vehicles that we commonly take:
Cars: sedans, luxury cars, convertibles, compact cars, hybrids, coupes, sports cars
SUVs: compact, mid-size, full-size, crossover versions
Vans: cargo vans, passenger vans, family vans, minivans
RVs: toy haulers, hybrid trailers, travel trailers, folding and tent trailers, motorhomes, campers
Trucks: mobile cranes, tank trucks, garbage trucks, refrigerator trucks, dump trucks, extended cabs, box trucks
Fleet vehicles: limousines, buses, minivans, vans, taxis, ambulances
Motorcycles: scooters, mopeds, dirt bikes, choppers, touring bikes, sports bikes, off-road bikes, cruisers
ATVs: three-wheelers, four-wheelers
Specialty vehicles: motorized wheelchairs, riding lawnmowers, ATVs, golf carts, snowmobiles
Work vehicles: tractors, farm equipment, construction vehicles, landscaping vehicles
Water vessels: cruise ships, yachts, sailboats, pontoon boats, catamarans, tugboats, speedboats, fishing boats, motorboats
Aircraft: gliders, planes, helicopters
When it comes to vehicle condition, we'll raise more money from vehicles that are in good working order. However, we can still find some value in clunkers that need a lot of work or are barely running.
Donate a Car to Transform Lives Today!
Why wait another day to make someone's life better? Make a White Hall, West Virginia car donation today! Call Goodwill at 866-233-8586 or fill out our online donation form now!