Photo by fauxels under Pexels License
Here's How You Can Empower Needy Folks in Your Community
If you happen to have an outdated car that needs parts that are no longer available on the market, here's a bit of a reality shock: Restoring it to its former glory may no longer be possible.
Now, if you're thinking of dumping it at the nearest scrapyard to get rid of it once and for all, that's not a good solution to your problem either.
Here's your best bet: Simply donate that vehicle to us at Goodwill Car Donations through our Marlow Heights, Maryland car donations program. That's the easiest, most practical, and most convenient way to get that unwanted vehicle off your hands. Plus, it will benefit not just you but also and more so the disadvantaged residents of Marlow Heights, MD.
About Marlow Heights, MD
A suburb of Washington, D.C., Marlow Heights is a community in Prince George's County, Maryland, with a population of 6,169 at the 2020 census. The latest census-listed median household income in the area was $58,669, which was lower than the national average of $69,021. Some 11.3% of the residents had an income below the poverty level, which was higher than the state level of 9.0%.
Those living below the poverty level include Marylanders who are burdened with disabilities, lack education, essential skills, or job experience, and other limiting personal issues, such as being welfare-dependent and having past prison records.
These are the folks who stand to benefit from your Marlow Heights, MD car donation.
How Your Car Donation Can Make a Difference in Marlow Heights, MD
As soon as we get hold of your car donation, we will auction it off and use the proceeds to support the community-based programs of the Goodwill organization serving Marlow Heights, MD. All Goodwill organizations spread throughout the country are IRS-approved 501(c)(3) nonprofits that are dedicated to uplifting the lives of disadvantaged Americans. They use the funding they get from our donation program to help finance the services they provide to their beneficiaries. These services include:
Job placements
On-site and virtual skills training
Career counseling
Youth education and employment
Disability benefits support
Family strengthening projects
Financial assistance
Community-building support
Your donation will surely go a long way in empowering the disadvantaged residents of your community. This will enable them to harness their full potential, eventually enabling them to attain financial stability and live healthy, productive, and fulfilling lives.
Goodwill's Fast and Hassle-Free Donation Process
Donating a car in Marlow Heights, Maryland doesn't have to be complicated when you do it with us at Goodwill Car Donations. We'll make sure that you'll have the most pleasant giving experience. Informing us of your decision to donate is the only thing you'll need to do. Our team will take care of everything else from that point on.
Our vehicle donation process involves three quick steps:
Get in touch with us.
Our toll-free line at 866-233-8586 is available 24/7. Give us a ring and one of our donation experts standing by will assist you in processing your donation. We also have an online donation form that you can use to submit your donation details. Expect a call from our team as soon as you've completed and submitted the form.
Get free vehicle towing.
Goodwill Car Donations will provide you a professional towing service absolutely for free. All we'll need from you are the details on where, when, and what time you want us to collect your car.
Our representative will issue you a towing receipt before the tow truck hauls off your auto. You will need this receipt to cancel the insurance coverage of your vehicle and to have it de-registered at your local DMV.
Receive your tax-deductible receipt.
Within 30 days of your car's sale, we'll send you by mail your 100% tax-deductible sales receipt. You can use this receipt to claim your top tax deduction when you file your itemized federal income tax return in the next tax season.
And that's everything you need to know about making a Goodwill car donation in Marlow Heights, MD! If you're curious to learn more about our donation program, feel free to visit our FAQs page. Should you have any questions or concerns, contact us at 866-233-8586 or send us a message here.
The Types of Vehicles We Accept
Other vehicle donation programs only take vehicles that are in good condition. However, that's never the case with us at Goodwill. We don't mind accepting vehicles that have defective or missing parts, as well as those with dents, scratches, or other physical deformities.
Here's a list of vehicle types that qualify for our Marlow Heights, MD car donation program to give you a better idea:
Standard cars: sedans, SUVs, sports cars, convertibles, hatchbacks, coupes
RVs: motorhomes, toy haulers, campers, travel trailers, pop-up trailers
Motorcycles: dirt bikes, sports bikes, cruisers, mopeds, scooters
Fleet vehicles: trucks, buses, minibuses, vans, minivans, landscaping vehicles
Specialty vehicles: golf carts, riding lawnmowers, farm equipment, snowmobiles, ATVs
Watercraft: fishing boats, tugboats, jet skis, yachts, sailing boats, pontoon boats
Aircraft: helicopters, private planes, gliders
The Outstanding Rewards You'll Get as a Goodwill Donor
You'll be able to help yourself as much as you'll be helping the less privileged individuals and families in your area with your participation in our Marlow Heights, MD car donations program.
Here are some of the rewards that await you:
We'll make sure you get the highest possible tax deduction for your donation. We'll do this by making sure your donated vehicle is sold at its highest possible price. Take note that the selling price of your donated vehicle serves as the basis for the tax write-off you can claim.
You get to enjoy professional towing services at no cost to you.
Enjoy a hassle-free giving experience.
You will no longer be financially burdened with taking your old car to the shop for maintenance and repairs.
Free yourself from additional expenses such as paying for your car's insurance and registration.
Paperwork will be efficiently handled by our team on your behalf.
You'll have more storage space in your garage after we haul off your vehicle.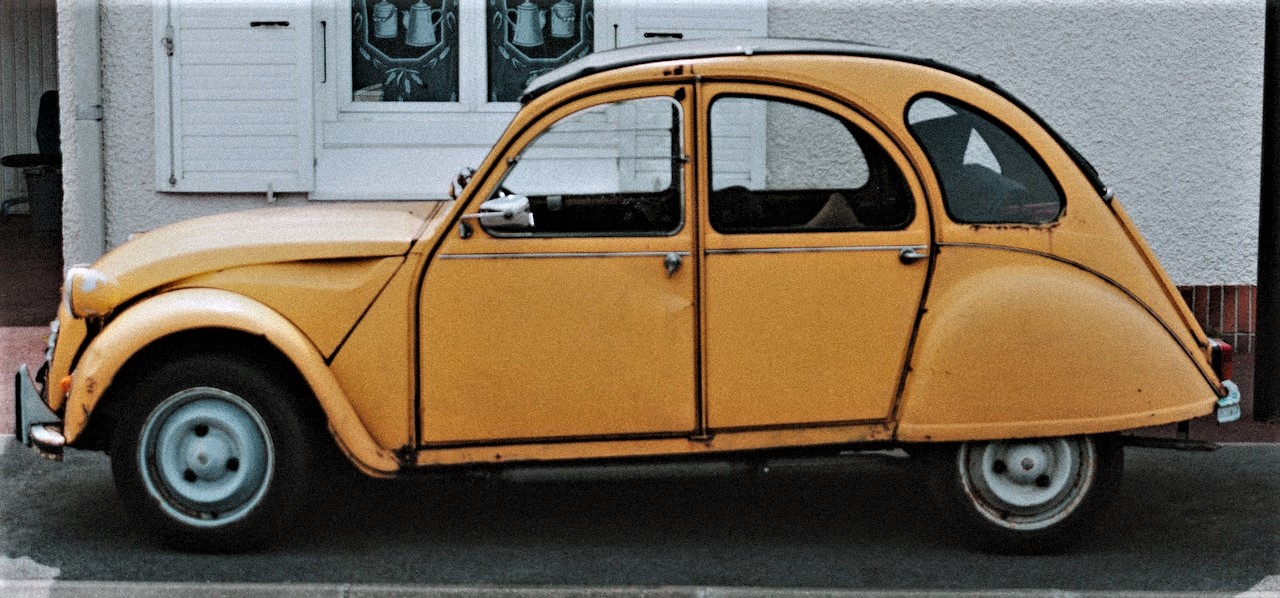 Photo
by
Mathias Reding
under
Pexels License
Ready to Say Goodbye to Your Unwanted Beater?
Don't miss this wonderful opportunity to lend a helping hand to the struggling disadvantaged folks in Marlow Heights, MD. Your car donation can help turn their lives around. Call Goodwill Car Donations at 866-233-8586 or fill out our secure online donation form now!