Car Donation Lewes, Delaware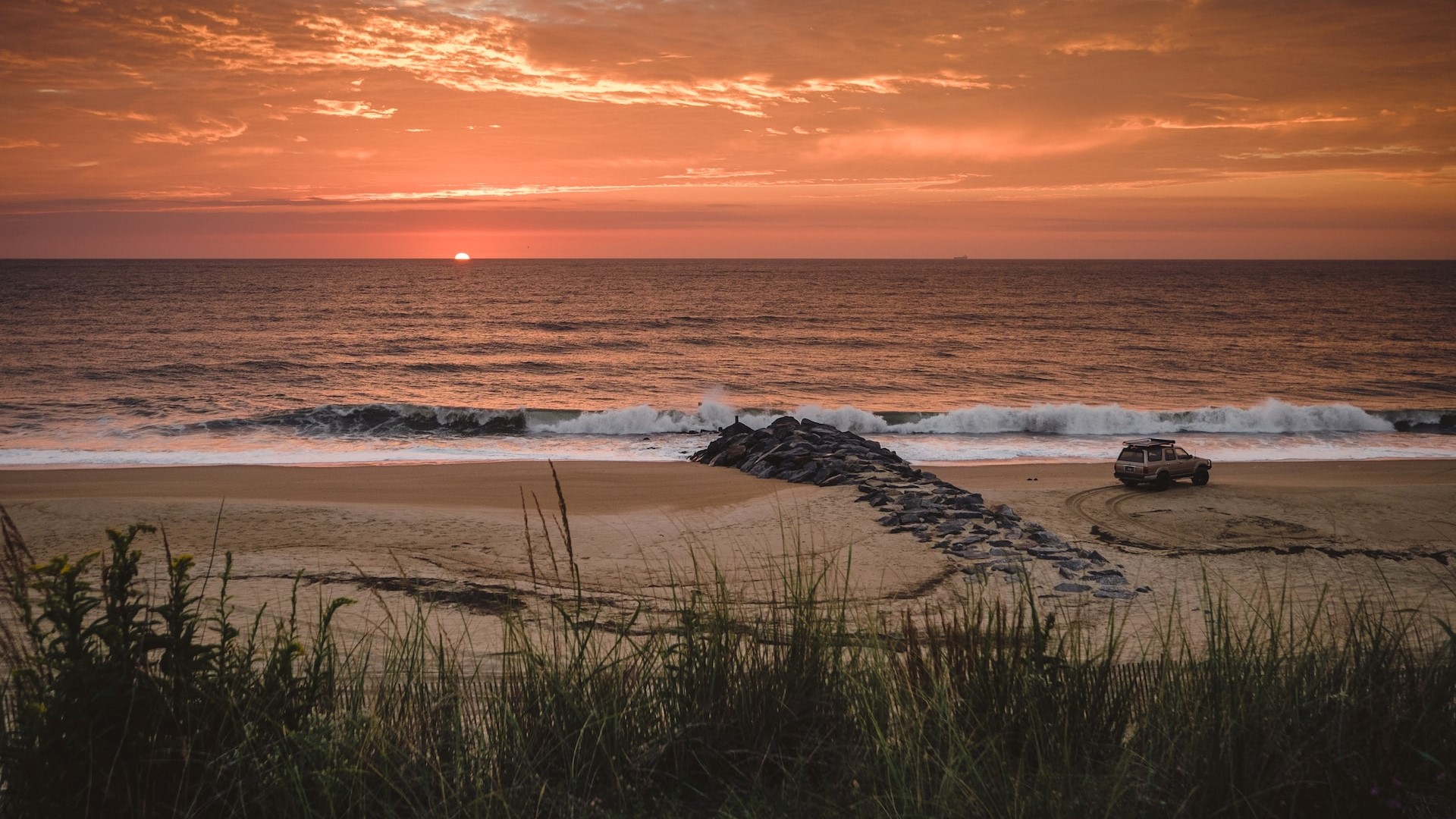 Photo
by
Joel DeMott
under
Unsplash License
Your Old Car Can Mean a Better Tomorrow for Your City's Disadvantaged Locals
The city of Lewes in Delaware is known for many firsts. It was the first European settlement established in Delaware in 1631 by the Dutch. With Delaware becoming the first state to ratify the Constitution, it became known for the slogan "The First Town in the First State."
Lewes prides itself on its rich history and on preserving this legacy for the younger generation. City officials established the Lewes Historical Society, which is charged with presenting, interpreting, and promoting cultural enrichment through various activities.
Preserving history is such a wonderful advocacy. In your home, you may be doing the same for an old automobile that's been with you for decades. However, you may have to say goodbye to your beloved car if it's already costing you hundreds of dollars in repairs and maintenance or if it's just clogging and gathering dust in your garage.
You can give that old car a new and worthy purpose though. When you donate that automobile to us at Goodwill Car Donations through our car donation program in Lewes, Delaware, we'll turn that vehicle into a powerful tool for improving the lives of the disadvantaged residents of your city.
Your donation will benefit those Delawareans who are burdened with disabilities, lack of education, job experience, or essential skills, and other limiting personal circumstances, such as having police or prison records or being welfare-dependent.
How Your Lewes, DE Car Donation Will Benefit Your City
Once we receive your donated vehicle, we'll waste no time in having it auctioned off. The proceeds will go straight to Goodwill of Delaware and Delaware County, the Goodwill organization chapter serving Lewes, DE.
All Goodwill chapters spread throughout the country are IRS-approved 501(c)(3) nonprofit organizations that are dedicated to raising the standard of living of disadvantaged Americans. They use the funding they get from our vehicle donation program to help finance the services they provide to their beneficiaries. These services include:
Job training and placement
Career development and counseling
On-site and virtual skills training
Youth education and employment
Mentoring
Financial management training
Disability benefits support
Family strengthening services
Other essential support services
In other words, the money from the sale of your vehicle will go straight back into your community, funding life-enhancing programs that will provide great opportunities for disadvantaged Delawareans to uplift their lives.
With all these opportunities that Lewes locals can avail themselves of, your car donation will surely bring good news to your community.
Best Reasons for Making a Goodwill Car Donation
You'll be able to help yourself as much as you'll be helping underprivileged residents of your city with your Goodwill car donation in Lewes, DE. Here are some of the rewards that await you:
We'll make sure you get the highest possible tax deduction for your donation. We'll do this by making sure your donated vehicle is sold at its highest possible price. Take note that the selling price of your donated vehicle serves as the basis for the tax write-off you can claim.
You get to enjoy professional towing service at no cost to you.
You'll enjoy a hassle-free donating experience.
You'll no longer be financially burdened with taking your old automobile to the shop for maintenance and repairs.
Free yourself from additional expenses such as paying for your auto insurance and registration.
Paperwork will be efficiently handled by our team on your behalf.
You'll have more storage space in your garage after we haul off your vehicle.
You'll feel priceless satisfaction, knowing that your donation will be used to improve the lives of the underprivileged Delawareans and empower them to succeed in life.
Our Donation Process Is Quick, Easy, and Convenient
The vehicle donation process we have at Goodwill Car Donations ranks as one of the easiest among organizations with vehicle donation programs. You can participate in our Lewes, DE car donation program in the comfort of your own home. A simple phone call to us is all it takes to do it.
Here's a brief three-step guide to our donation process:
Get in touch with us.
Our toll-free line at 866-233-8586 is available 24/7. Give us a ring and one of our donation experts standing by will assist you in processing your donation. We also have an online donation form that you can use to submit your donation details. Expect a call from our team as soon as you've completed and submitted the form.
Get free vehicle towing.
Goodwill Car Donations will provide you with a professional towing service absolutely for free. All we'll need from you are the details on where, when, and what time you want us to collect your car.
We will issue you a towing receipt before taking away your auto. You will need this receipt to cancel the insurance coverage of your vehicle and to have it de-registered at your local DMV.
Receive your tax-deductible receipt.
We'll sell your auto in one of the best auction houses in your area. We'll then promptly send you by mail your 100% tax-deductible sales receipt. You can use this receipt to claim your top tax deduction when you file your itemized federal income tax return in the next tax season.
If you have any questions or concerns, feel free to call us at 866-233-8586 or write to us here. Our FAQs page also contains a lot of information about our donation program.
We Accept Almost All Types of Vehicles
It doesn't matter if the car you're donating has hundreds of thousands of miles on it or if it's as good as new — we'd be happy to take it as it is! In most cases, we even accept vehicles that need a lot of work. You can donate any vehicle even if it has failed emissions testing or if its previous owner has passed away.
What you can't donate is an abandoned or stolen car because we couldn't sell your vehicle without your proof of ownership. If you have an abandoned vehicle in your hands, the best thing you can do is to notify your local police.
To give you an idea about the various types of vehicles that you can confidently hand over to us, check out this comprehensive list:
Cars: sedans, luxury cars, sports cars, wagons, coupes, convertibles, hybrids, hatchbacks
Recreational vehicles: campers, travel trailers, snowmobiles, Jet Skis, RVs, motorhomes, pop-up trailers, 5-wheelers
Vans: cargo vans, passenger vans, family minivans, camper vans
SUVs: compact, midsize, full-size, or crossover versions
Motorcycles: scooters, off-road bikes, touring bikes, cruisers, sports bikes, choppers
Trucks: box trucks, extended cab pickup, panel trucks, pickup trucks
Boats: fishing boats, sailboats, speedboats, houseboats, pontoon boats, tugboats, yachts
Specialty vehicles: riding lawnmowers, motorized wheelchairs, noncommercial planes
Fleet vehicles: cars, passenger vans, cargo vans, SUVs, pickups, trucks, buses
Work-related vehicles: construction vehicles, tractors and farm equipment, buses, large trucks, landscaping vehicles
Photo
by
Jesse Zheng
under
Pexels License
Transform Lives with Your Lewes, DE Car Donation Today!
Impact the lives of the disadvantaged people in your city. Be the helping hand that they've been looking for. Team up with us at Goodwill Car Donations by taking part in our car donation program in Lewes, DE. Call us at 866-233-8586 or fill out our secure online donation form now!