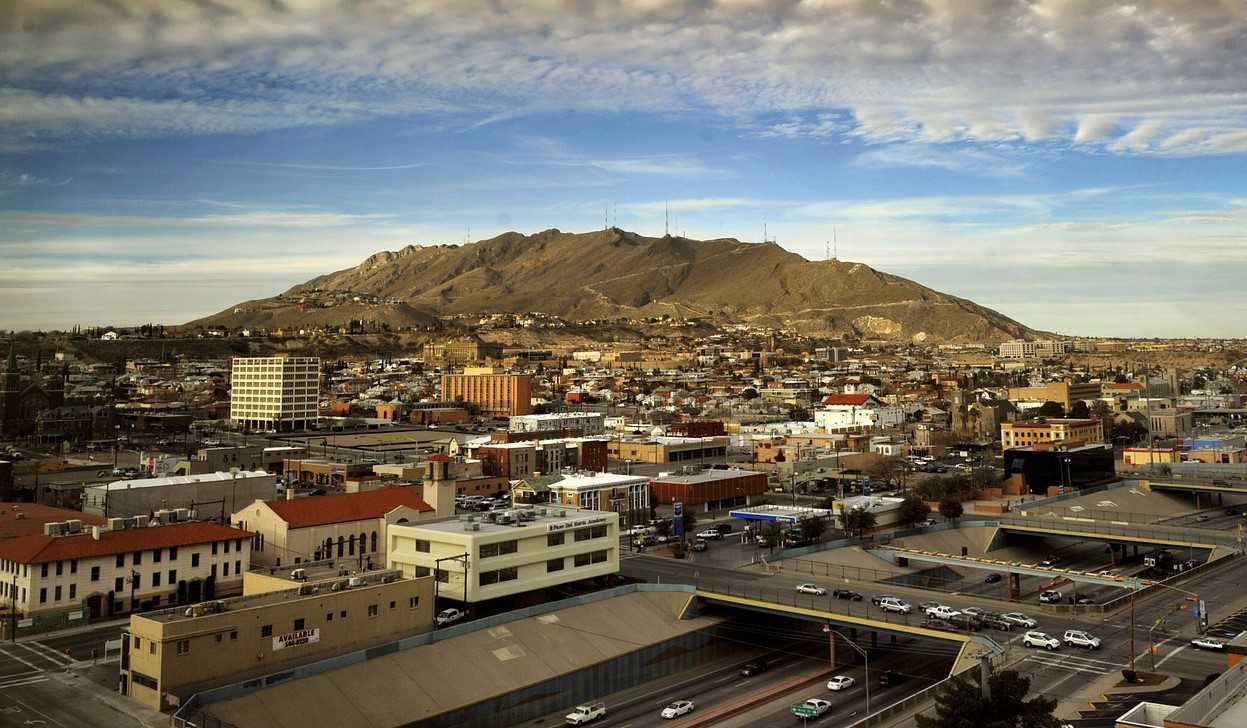 El Paso, Texas Car Donations: Donate Your Beater for a Worthy Cause
If you're no longer interested in keeping a malfunctioning car, hand it over to us at Goodwill Car Donations here in El Paso, Texas. When you do so, you'll be helping us improve the living conditions of the men and women in your city who are saddled with disabilities, lack of education, skills, and job experience, and other barriers to work and learning that can free them from a life of poverty.
The various Goodwill organizations throughout the country have been working hard for decades to support disadvantaged Americans. We've set up our El Paso, TX car donations program to uplift the lives of your needy fellow residents in Sun City.
When you hand over your old beater to us, we'll have it auctioned off to raise funds for the Goodwill organizations serving your city. These IRS-certified 501(c)3 nonprofits provide deserving Texans in your community with job and skills training, career opportunities, vocational and educational services, internship programs, financial support, disability benefits, and other critical community-building support services
Your generous contribution will make it possible for your less fortunate neighbors to find employment that will allow them to harness their full potential so they can gain financial independence.
Get Ready for These Amazing Perks
You'll be doing yourself a huge favor when you take part in our El Paso, TX car donations program. These are the rewards that await you:
We'll make sure to have your donated vehicle sold at its highest possible price. This way you can get the highest possible tax deduction for your donation since the selling price of your donated vehicle serves as the basis for the amount of tax write-off you can claim.
Conveniently dispose of an unwanted vehicle for free.
All you have to do is contact us, and we'll promptly remove your beater from your property as soon as you want us to and at no cost to you.
From your title transfer to your tax documents, we'll handle everything for you.
No need to go through the hassles of selling a second-hand car.
Skip the complicated steps involved in selling a used car by donating it to us instead. No need anymore to post ads, entertain prospective buyers, make negotiations, and spend money for the refurbishing of your car.
Say goodbye to costly vehicle fees.
With your automobile no longer in your possession, you can finally stop paying for its maintenance, repairs, and insurance coverage.
At last, your garage will no longer house a rusty machine that's been taking a huge chunk of space.
Experience a sense of fulfillment.
There's no better feeling than being able to make an impact in your community. Your El Paso, TX car donation will surely benefit your disadvantaged members of your community.
How to Make an El Paso, TX Car Donation
At Goodwill Car Donations, we want our donors to have a most satisfying giving experience by providing them with a quick, stress-free, and convenient donation process. Contacting us is the only thing you need to do to make your El Paso, TX car donation. We'll handle all the paperwork as we complete the rest of the donation process for you.
To get a clearer idea of our donation process, here's a quick guide:
Talk to us.
You can either fill out our online donation form or give us a call at 866-233-8586. We will need a few details about your car such as its make, model, year, location, and general condition, as well as your contact information so we can easily get in touch with you.
Schedule your free vehicle pickup.
We'll give you a call to set up an appointment for the picking up of your vehicle. Since we value your convenience, you'll be the one to pick the date, time, and place for this.
Receive your tax-deductible receipt.
We'll promptly put your car up for auction once we get hold of it. Following its sale, we'll send you your 100% tax-deductible sales receipt via mail or email. Using this receipt, you can claim your tax deduction in the next tax season.
For more information about our donation program, feel free to check out our FAQs page. If you have questions or concerns, call us at 866-233-8586.
The Types of Vehicles You Can Donate

Goodwill Car Donations accepts almost all types of vehicles, including those that are no longer roadworthy. You don't need to fix your vehicle before donating it to us. We'll gladly take it as it is!
We accept the following types of vehicles in our El Paso, TX car donations program:
Standard cars: hatchbacks, convertibles, luxury cars, coupes, sedans
SUVs: compact, midsize, full-size
Motorcycles: touring bikes, cruisers, off-road bikes, scooters, mopeds, dirt bikes
Trucks: extended cab pickups, panel trucks, pickup trucks, box trucks
RVs: Skoolies, motorhomes, campers, pop-up trailers, hybrid trailers, toy haulers
Specialty vehicles: golf carts, snowmobiles, motorized wheelchairs, ATVs, farm equipment
Fleet vehicles: passenger vans, public buses, company buses, delivery trucks, minivans
Watercraft: sailboats, fishing boats, motorboats, tugboats, catamarans, cruise ships, yachts, jet skis
Aircraft: planes, helicopters, gliders
Not sure if your dented car will qualify in our program? Don't hesitate to share your concerns here. Unless it's a stolen or abandoned vehicle, we'll gladly accept it with open arms.
Turn Your Clunker into a Life Changer Today!
Turn your unneeded vehicle into a powerful tool that can uplift the lives of the disadvantaged people in your city. Get in touch with us at 866-233-8586 or fill out our online donation form now!