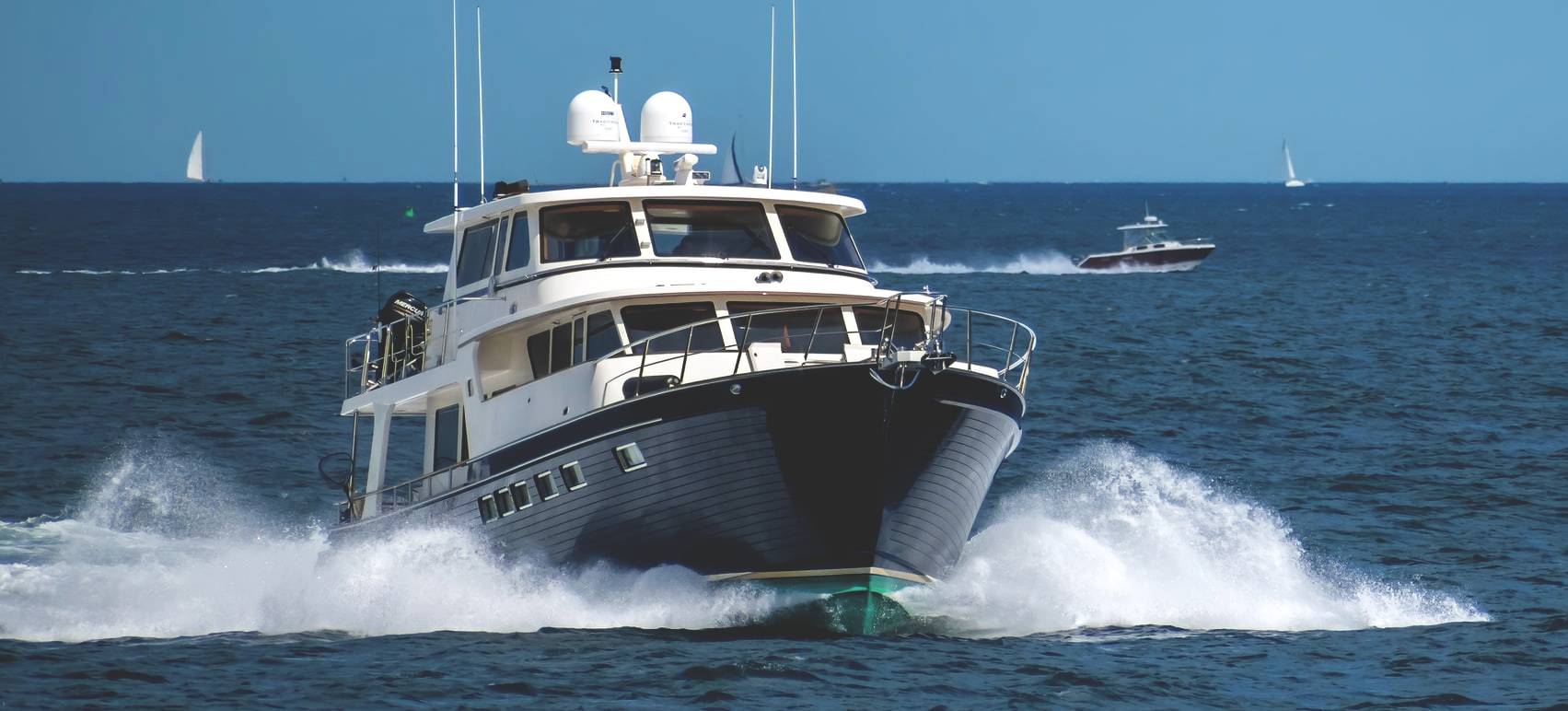 Boat Donation Port St. Lucie, Florida: Help Disadvantaged Folks Uplift Their Lives
Don't be fooled by its name: Port St. Lucie in Florida is one of the most populated cities in Florida, but it does not have its own port.
One thing is for sure though. This charming, quirky city boasts of some unique characteristics that seem to make people fall in love with it and settle right in.
Misspelled street signs are everywhere, providing the city's quaint charm. Among these are Northeast Twylite Terrace, Northeast Granduer Avenue, Southeast and Southwest Cresent Avenue, and Southwest Calender Street. Some have been corrected but the majority of the signs have been left alone by the locals.
Boat manufacturing is one of the primary industries in St. Lucie, generating thousands of jobs for the locals. The city is considered a haven for boat enthusiasts in Florida. Boat-related industries such as fishing tours and boat charters are also booming.
Boats are considered a major source of livelihood among Port St. Lucie locals. Those who own boats and use them for business make sure that their seacraft are always in prime condition to adhere to federal safety laws.
However, many boat owners are often torn over the idea of letting go of their old boats because of the cost of acquiring new ones. Some also hesitate because they are unsure if their old watercraft will fetch good prices in the second-hand market.
If you are the owner of a boat that no longer meets safety standards, you'll benefit if you simply donate your boat to a local charity that can provide you the best deal. When you turn over that vessel to us at Goodwill Car Donations through our St. Lucie, Florida boat donation program, we'll make sure that you'll receive the best rewards for your charitable gift.
How You Can Help Transform Lives in Your Community
More than getting amazing perks for your St. Lucie, FL boat donation, you'll feel great knowing that your good deed will help transform the lives of the disadvantaged individuals in your area. These are the men and women in your city who are suffering from disabilities, lack of education, skills, and experience, and other personal issues. These serve as major impediments in their desire to find decent and stable sources of income so they can live productive and economically independent lives.
We'll have your donated boat auctioned off, with the proceeds going straight to the Goodwill organizations serving your area. These IRS-approved 501(c)(3) nonprofits cater to disadvantaged individuals and use the funding they get from our donation program to help finance the services they provide to their beneficiaries. These services include:
Job training and placement
Job-link centers
Beyond jobs program
Career development and counseling
Family strengthening services
Youth services, including high school/high-tech, youth mentoring
School for students with developmental disabilities
Income-sensitive housing for senior citizens and people with disabilities
Vehicle assistance program
With all these services that your donation will help provide, you'll be able to empower the less fortunate residents of your community, enabling them to break free from poverty.
The Rewards You'll Get for Making a St. Lucie, FL Boat Donation
Did you know that Goodwill donors get to enjoy great benefits for their charitable contributions? Here are some of the rewards that will come your way:
You'll receive a hefty tax deduction.
You get your boat hauled away for free, and it's up to you to decide when and where.
You avoid the hassles and costs of selling an old and battered vessel.
You'll save money when you finally stop paying for your boat's costly repairs, maintenance, storage, and insurance.
Donating to Goodwill Is Easy and Convenient
Donating a boat to charity has never been easier with us! With Goodwill as your partner, you'll have no long forms to fill out and no unnecessary time and effort wasted. You won't even have to leave your house! We'll handle most of the work for you when you take part in our St. Lucie, FL boat donation program.
Here's a brief guide to our donation process:
Contact us.
Give us a call at 866-233-8586. You can also donate online by filling out our donation form here. Once you've sent us the required information, we'll call you back for verification purposes.
Get our free towing service.
Your boat's towing is on us. Goodwill Car Donations provides all of its vehicle donors free professional towing service. Just tell us when and where you want us to pick up your vessel.
Receive your tax-deductible receipt.
Within 30 days following the sale of your boat, we'll send you your 100% tax-deductible sales receipt in your mailbox or email address.
If you want to know more about Goodwill and our donation program, head over to our FAQs page. For your inquiries or concerns, call 866-233-8586 or send us your message online.
We Accept These Types of Boats and Other Vehicles
Goodwill Car Donations accepts almost all types of vessels and other vehicles. In most cases, we accept even boats that are already showing signs of disrepair.
Here's a list to show you the major types of watercraft that we welcome in our St. Lucie, FL boat donation program:
Fishing boats
Dinghy boats
Deck boats
Bowrider boats
Catamaran boats
Cuddy cabins boats
Center console boats
Houseboats
Trawler boats
Cabin cruiser boats
Game boats
Motor yacht boats
Personal watercraft (PWC) boats
Runabout boats
Jet boats
Wakeboard/ski boats
Banana boats
Lifeboats
Pontoon boat
Sedan Bridge boat
Do you want to know what else we accept besides boat donations? Check out this page to find out.
Help Turn Their Lives Around Today!
Everyone goes through a rough period once in a while, but the disadvantaged folks in your area have suffered from a lack of opportunities to uplift their lives longer than anyone. Give them a chance to turn their lives around with your St. Lucie, FL boat donation. Call Goodwill Car Donations at 866-233-8586 or fill out our online donation form now!