Boat Donation Orlando, Florida: Make a Difference in the Lives of Disadvantaged Folks
When people hear about Orlando, Florida, they can't help but think of tourism. This is so because the city is home to Disneyland, Madame Tussauds museum, the Orlando Museum of Art, amazing golf courses, and other attractions. In 2018, 75 million tourists visited the city.
However, Orlando is not just a tourism hub. Actually, only 20 percent of Orlando's industry revolves around the tourism and hospitality industry. The remaining 80 percent is devoted to advanced manufacturing, aerospace and defense, autonomous vehicles, aviation, biotechnology, innovative technologies, health care, and medical research.
Orlando is also home to 100 lakes. The locals have been using these bodies of water to engage in the relaxing and fun hobbies of boating and fishing. It's not uncommon to see local boating enthusiasts investing in boats so they can relax in the lakes without having to rent watercraft every time.
However, even the sturdiest boat will eventually suffer wear and tear due to the elements. If you've realized that your trusty old fishing companion is overdue for retirement but don't know how to get your hands off it in a practical way, consider donating that boat to Goodwill Car Donations.
When you do so, you'll be supporting our mission to improve the living conditions of the disadvantaged residents of Orlando. These are the men and women in your city who are struggling with disabilities, lack of knowledge, skills, and experience, and other personal issues that prevent them from finding decent and stable sources of income and living poverty-free lives.
You can make a difference in the lives of these people when you take part in our Orlando, Florida boat donation program.
How Your Orlando, FL Boat Donation Can Help Transform Lives
As soon as we get hold of your boat donation, we will auction it off and use the proceeds to support the community-based programs of the Goodwill organizations serving your area. These IRS-approved 501(c)(3) nonprofits are dedicated to uplifting the lives of disadvantaged individuals. They use the funding they get from our donation program to help finance the services they provide to their beneficiaries. These services include:
Career development and counseling
Job training and placement
Job-link centers
Beyond jobs program
Family strengthening services
Youth services, including high school/high-tech, youth mentoring
School for students with developmental disabilities
Income-sensitive housing for senior citizens and people with disabilities
Vehicle assistance program
Your donation will surely go a long way in empowering the disadvantaged residents of your community. This will enable them to overcome the challenges they face as they harness their full potential, which will be unleashed by the services they will get from Goodwill.
The Benefits You'll Get for Your Boat Donation
Your participation in our Orlando, FL boat donation program will spark positive changes in the lives of the less fortunate people in your community. The benefits go both ways as you, too, will reap rewards for your charitable contribution. Here are some of the rewards that you stand to get:
You'll enjoy a financial windfall in the next tax season since you can deduct the full selling price of your boat from your taxable income when you file your itemized federal income tax return in the next tax season.
Get free professional towing service.
You'll have your boat hauled off by professional towers at no cost to you and wherever you have your boat moored or stored within the country.
Our team will handle every piece of document that's required for tax purposes as well as for the transfer of ownership.
You can finally be freed from the financial burden of keeping and maintaining an unwanted boat as you no longer need to pay for its maintenance, repairs, insurance, storage, and other miscellaneous expenses.
A Donation Process that Will Satisfy You
There are a lot of charity organizations out there, but our donation process is the one that will satisfy you the most. You can participate in our Orlando, Florida boat donation program in the comfort of your own home. A simple phone call to us is all it takes to do it.
Here's a brief three-step guide to Goodwill's donation process:
Get in touch with us.
Our toll-free line at 866-233-8586 is available 24/7. Give us a ring and one of our donation experts standing by will assist you in processing your donation. We also have an online donation form that you can use to submit your donation details. Expect a call from our team as soon as you've completed and submitted the form.
Get free vehicle towing.
Goodwill Car Donations will provide you a professional towing service absolutely for free. All we'll need from you are the details on where, when, and what time you want us to collect your boat.
Receive your tax-deductible receipt.
Within 30 days of your boat's sale, we'll send you by mail or email your 100% tax-deductible sales receipt. You can use this receipt to claim your top tax deduction when you file your itemized federal income tax return in the next tax season.
If you have any questions or concerns, you can give us a call at 866-233-8586 or send us a message here. Our FAQs page also contains a lot of information about our donation program.
The Different Types of Boats and Other Vehicles We Accept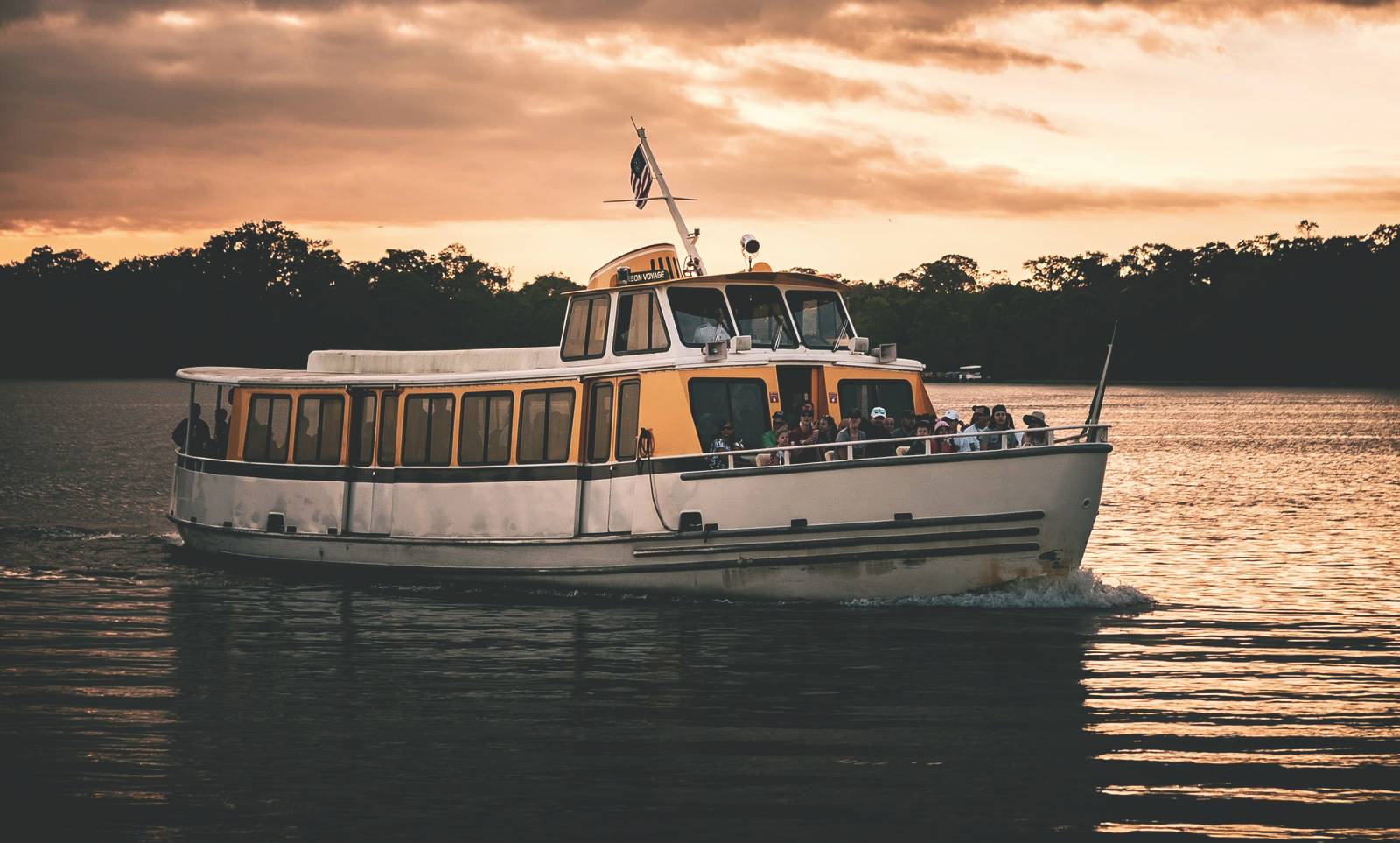 Goodwill Car Donations is open to all types of boats and other types of vehicles as well. You can rest easy about the condition of the boat you're donating because we accept even those that are no longer in good condition.
If you have any of these boats that you no longer intend to keep, give us a call right away:
Fishing boats
Dinghy boats
Deck boats
Bowrider boats
Catamaran boats
Cuddy cabins boats
Center console boats
Houseboats
Trawler boats
Cabin cruiser boats
Game boats
Motor yacht boats
Personal watercraft (PWC) boats
Runabout boats
Jet boats
Wakeboard/ski boats
Banana boats
Lifeboats
Pontoon boat
Sedan Bridge boat
Aside from boats, you can turn over to us any unwanted land or even air vehicles that you wanted to dispose of. Head over to this page to see the various types of vehicles that you can donate to us.
Empower the Needy with Your Boat Donation Today!
If you're ready to retire your boat, use it as a tool to empower the needy. Support our Orlando, Florida boat donation program. Call Goodwill Car Donations at 866-233-8586 or fill out our online donation form now!