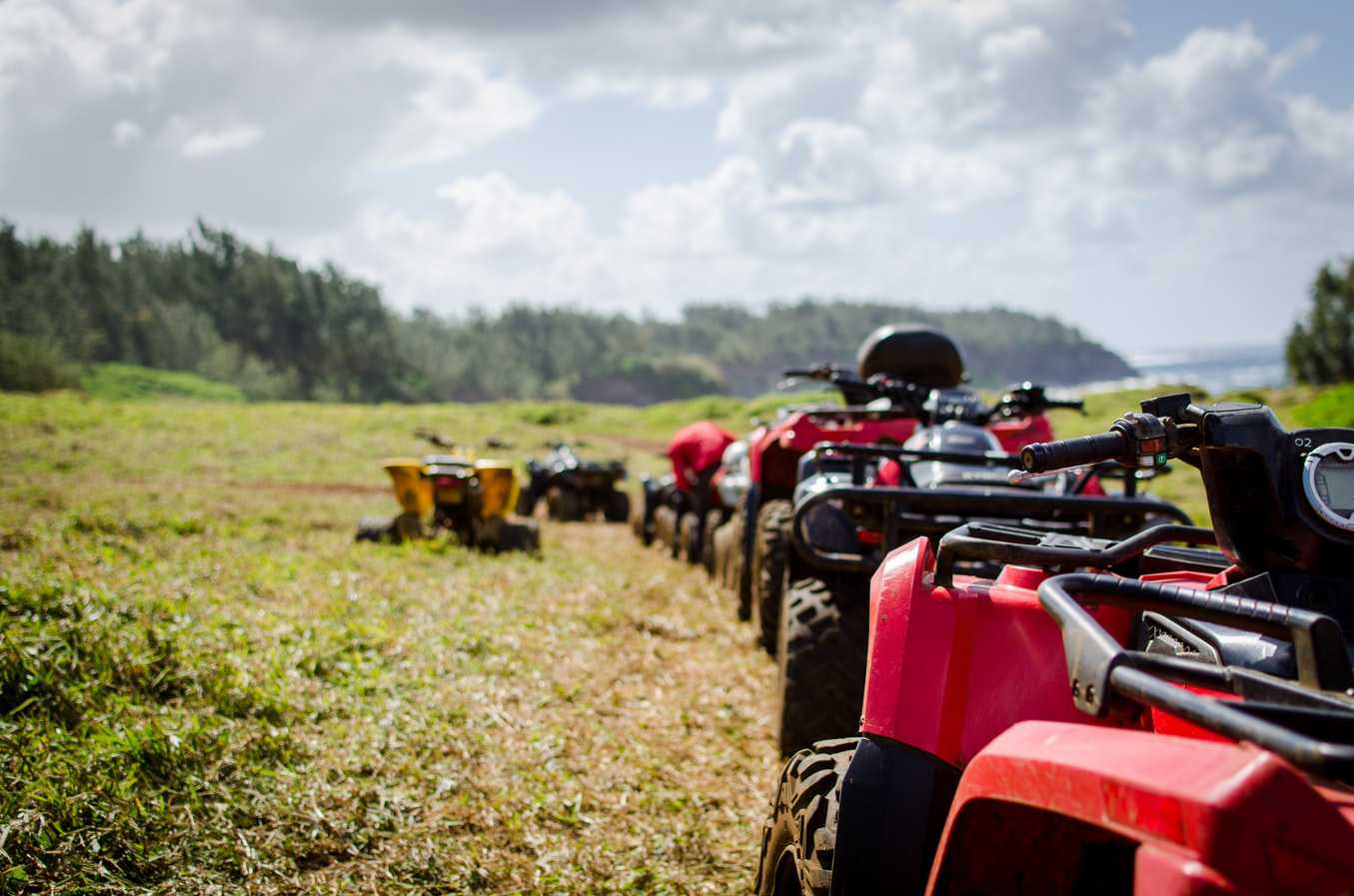 Photo by Kilyan Sockalingum under Unsplash License
ATV Donations: Give Hope to Struggling Disadvantaged Americans with Your Vehicle Donation
Does your garage happen to shelter an old and unwanted all-terrain vehicle? Are you ready to give it a new home or, let's say, a new purpose? Consider donating it to Goodwill Car Donations!
When you turn over your no-longer-needed vehicle to our ATV donations program, you'll help us transform the lives of the disadvantaged men and women in your community. These are the individuals who are saddled with disabilities, lack of education, and other barriers to employment and livelihood that could free them from the clutches of poverty.
Donating your ATV to us will help us provide them with opportunities to harness their full potential so they can achieve financial independence.
We will put your vehicle up for auction and turn over the proceeds to the Goodwill organizations in your local area to support their community-based development programs and services. These nonprofits provide deserving individuals with job training, employment opportunities, scholarships, livelihood assistance, disability benefits, and other critical community-building support services.
Your simple contribution will surely go a long way in improving the living conditions of the less fortunate residents in your community.
Donating Your ATV Only Takes Minutes!
One of the best things about choosing Goodwill as your partner in charity is that you don't have to go through a lengthy donation process. In fact, it only involves three quick steps.
Here's a simple guide to give you an idea of how convenient our ATV donation process really is:
Step 1: Get in touch with us
There are two ways for you to reach us: Call us at 866-233-8586 or fill out our online donation form. Prepare to give us a few basic details about your all-terrain vehicle, including its make and model.
Step 2: We tow your ATV.
We'll call you back promptly to ask for your preferred time, date, and place for the pickup and towing of your vehicle. We'll coordinate with a local towing company to haul off your ATV. Take note that this service is absolutely free, and we won't need any cash from you. Taking part in our donation program won't also require you to leave your house even during the towing of your vehicle.
On the day of pickup, you will receive a towing receipt from us. This gives you the right to cancel the registration of your ATV with the local DMV and its insurance coverage.
Step 3: You get your tax-deductible receipt.
We'll send your ATV to one of the best auction houses in our network where we will exert our best effort to sell it at its highest possible price. This way, you'll be able to claim a maximized tax deduction for your donation.
Within 30 days after we auction off your ATV donation, we'll send you by mail or e-mail your 100-percent tax-deductible sales receipt. You can use this document to claim your tax deduction when you file your itemized federal income tax return in the next tax season.
There you have it! To learn more about how everything works in our vehicle donation program, check out our FAQs page.
Types of ATVs We Accept at Goodwill
Goodwill Car Donations is open to pretty much all kinds of ATVs, regardless of their age or condition. We don't mind taking worn-out vehicles, as long as they have their titles and they're not stolen or abandoned.
These are the types of all-terrain vehicles that we welcome in our ATV donation program:
Utility ATVs
Side by side ATVs
Sports quads
Quality quads
High-performance ATVs
Youth models
Aside from ATVs, Goodwill Car Donations also accepts other vehicles for donation. To get details about this, check out this page.
In case you have uncertainties about your vehicle's eligibility, don't hesitate to address your concerns by calling us at 866-233-8586 or leave us a message here.
Benefits for You
We at Goodwill are firm believers that generous people deserve to be rewarded for their good deeds. That being said, expect these fantastic perks heading your way when you participate in our ATV donations program:
Enjoy a lucrative tax deduction.
All paperwork is handled by our team.
Go through a stress-free donation process
Skip the hassles and costs of selling a run-down ATV.
Say goodbye to costly fees that cover your vehicle's maintenance, repairs, and insurance.
Free up space in your garage or driveway.
Grab the chance to collaborate with a reputable organization.
Experience a sense of fulfillment, knowing that your ATV donation will make a huge impact in your community.
Get Involved in a Life-Changing Cause Today
If you have a soft spot for the disadvantaged people in your community, now is as good a time as any to lend them a helping hand. Your ATV donation will surely impact their lives. Call us at 866-233-8586 or fill out our online donation form now to get started with your donation now!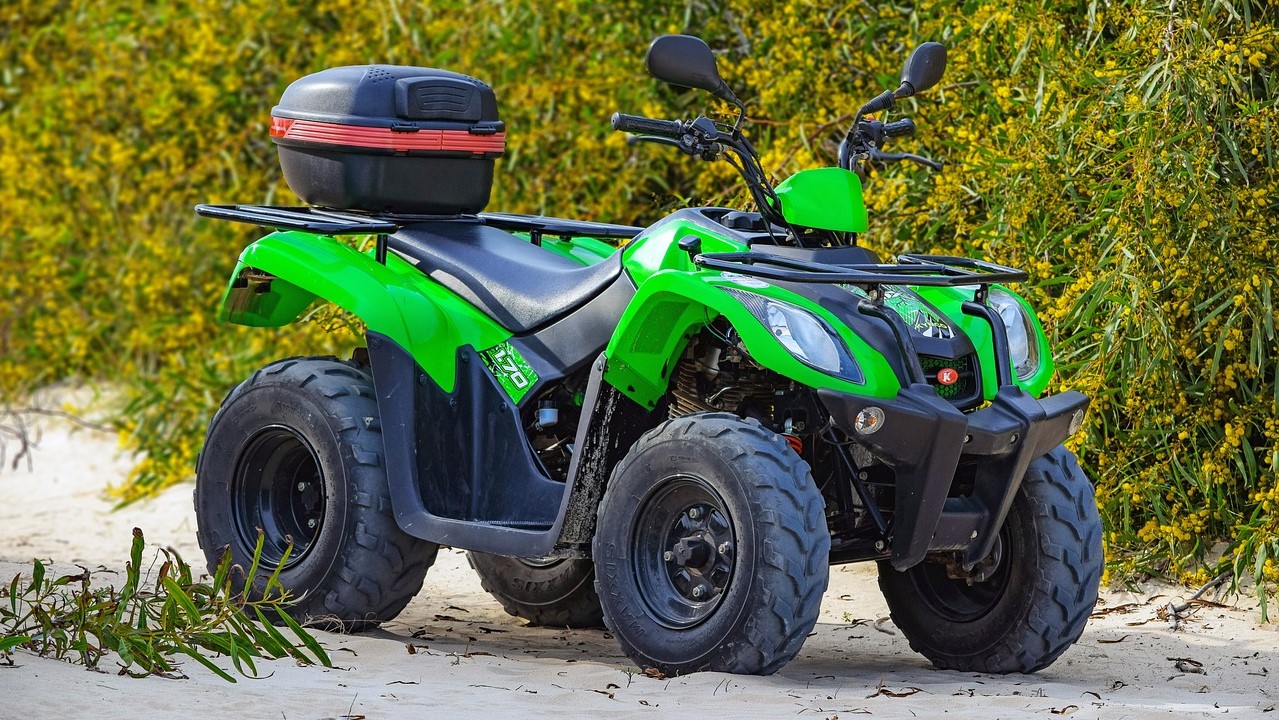 Photo
by
dimitrisvetsikas1969
under
Pixabay License