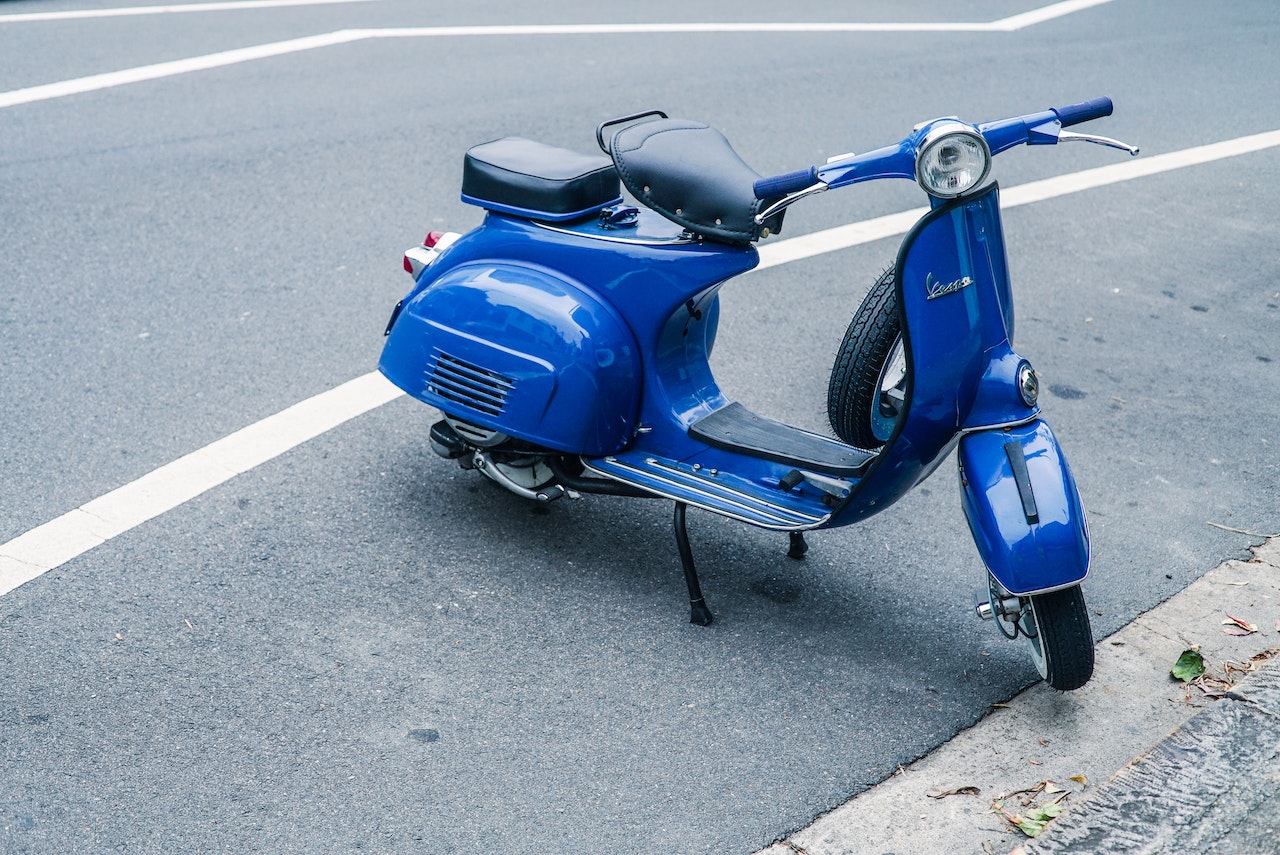 Photo by Wendy Wei under Pexels License
Looking for the Easiest and Quickest Way to Dispose of Your Slow-Moving Bike?
If you want a faster and more potent motorbike to better enjoy the thrill and excitement of freewheeling road trips, then it's time to give up that old scooter, which you've probably already outgrown. If reselling it doesn't sound like a good idea to you, considering that your worn-out two-wheeler looks more trouble than it's worth, here's your best option: Simply hand it over to us at Goodwill Car Donations.
Not only will you get rid of that scooter most quickly and easily, but the act will also allow you to be of service to your community since we will use your donation to improve the lives of the struggling underprivileged folks in your place.
How Your Scooter Donation Can Make a Difference in Your Community
Once we get hold of your scooter donation, we'll put it up for auction and turn over the proceeds to the Goodwill organizations serving your area. These IRS-approved 501(c)(3) nonprofits are dedicated to helping disadvantaged Americans — those who lack education, job experience, or essential skills and those who are burdened with disabilities and other limiting personal issues, such as being welfare-dependent or having past prison records.
Your local Goodwill organizations use the funding we give them to provide their beneficiaries with:
Job and skills training
Employment opportunities
Scholarships
Livelihood assistance
Disability benefits
Family support
Educational services
Financial assistance
Other essential support services
With these essential services that your donated scooter will help provide to the needy residents of your community, you'll play a key role in harnessing their full potential that will enable them to find decent and stable sources of income through jobs and livelihood opportunities. In short, you will help uplift their lives.
A Hassle-Free Donation Process You'll Love
We at Goodwill Car Donations would like nothing more than to allow our donors to enjoy a most pleasant giving experience. That's why we made the process of donating a scooter as fast and convenient as possible. All you need to do is inform us of your decision to donate. As soon as we obtain all the details we need regarding your scooter, our team will take care of everything else.
Our scooter donation program involves three quick steps:
You may either fill out our online donation form or call us at 866-233-8586. Provide us basic details about your two-wheeler, including its year, make and model, VIN, and mileage, as well as your contact information.
Second, tell us your preferred time and date for your scooter's pickup.
After we verify all the information you gave us, we'll call you to arrange a schedule for the pickup of your scooter. It's up to you to choose the time, date, and location for this. Oh, and don't worry about the cost — we won't charge you a single dime! Plus, we can collect your scooter anywhere in the country.
Third, get your 100% tax-deductible sales receipt.
Within days following the auction sale of your scooter, we'll mail you its fully tax-deductible sales receipt. You'll need this document to claim your tax deduction in the next tax season. Our team will make sure that your scooter gets sold at its highest possible price so you can claim the maximum tax deduction.
If you have any questions or concerns, you may leave them here or contact us directly at 866-233-8586. For more information on our vehicle donation program, feel free to visit our FAQs page.
The Rewards You'll Get for Supporting Our Cause
When you make a scooter donation to Goodwill, you give and receive at the same time! Here are some of the perks you'll get:
Get entitled to claim the maximum tax deduction.
Your donation will entitle you to claim a top tax deduction. Since the final selling price of your scooter is the amount of tax deduction you can claim, we'll exert our best effort to sell it at its highest possible price so you can claim the maximum tax deduction in the next tax season.
Dispose of your scooter at zero cost.
You can thank our free towing service for that! Just give us your address and a date and time that's convenient for you, and we'll send a licensed towing crew to collect your scooter.
No paperwork to deal with.
Feel free to leave all the document processing to our team of donation specialists. They'll handle everything for you — from the transfer of ownership to the issuance of your tax-deductible receipt. In case you've lost your title, they'll assist you in obtaining its replacement copy.
Avoid the frustrations associated with selling.
Selling a scooter that comes with defective parts can be tough. Besides wasting your time and energy in advertising its sale and haggling with potential buyers, you'll most likely need to shell out plenty of hard-earned money for its repairs to make it sellable. When you donate it to us, you won't have to do any of these things since we'll take your scooter as it is!
Save money.
Donating your scooter means freeing yourself from the financial burden that comes with owning it. You can finally save money that you would've spent on its repairs and maintenance.
Feel the joy of giving.
Knowing that your donation will impact the lives of the suffering folks in your community will gladden your heart. It's not every day that you get to transform people's lives.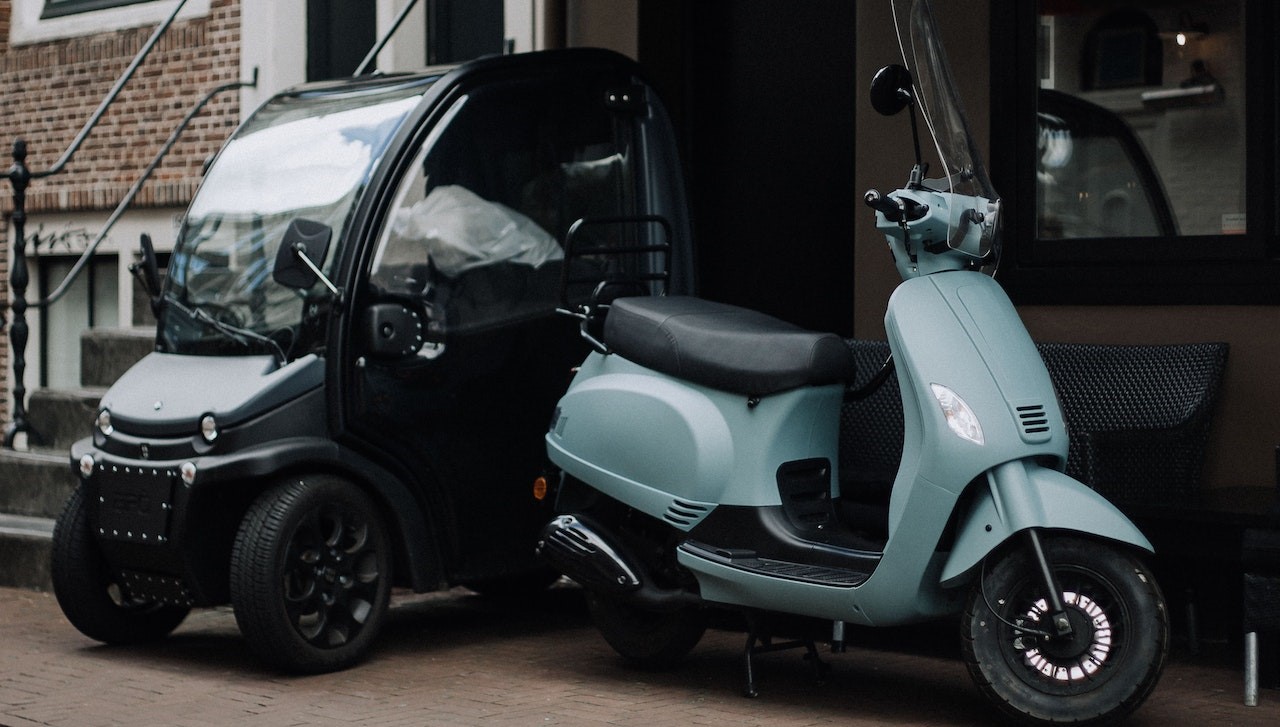 Photo
by
Max Avans
under
Pexels License
Show Your Disadvantaged Neighbors What Hope Looks Like
Allow us to turn your rusty scooter into a tool for uplifting the lives of the deprived men and women in your community. Donate it to Goodwill Car Donations by calling 866-233-8586 or filling out our secure online donation form now to kickstart the process!